Risingstar: Start of a new level and heading to level 50.
Today I have started a new level in the rising star game i.e Acoustic Tent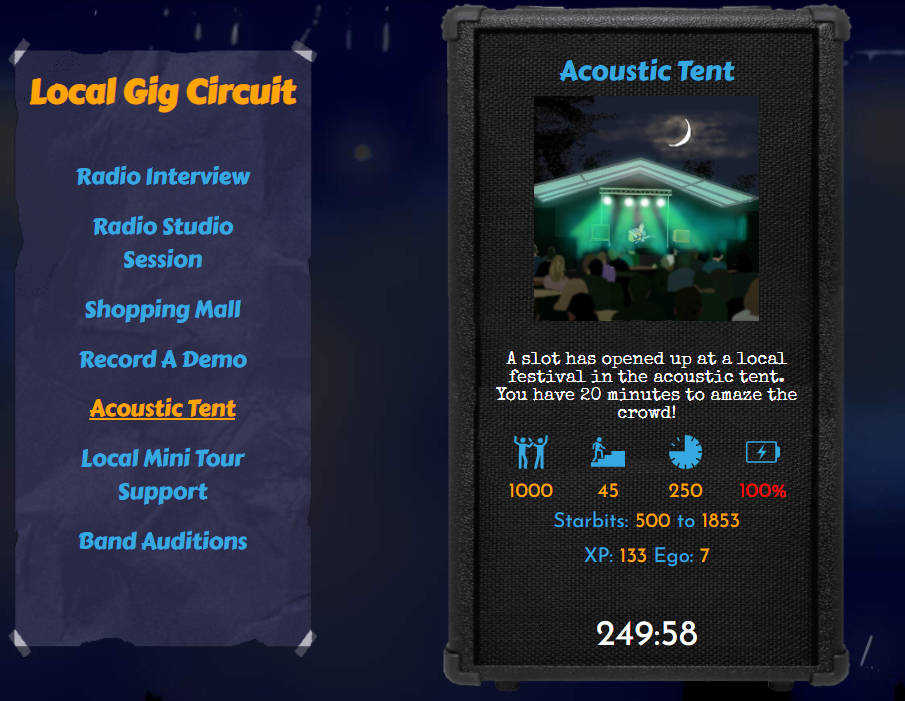 image.png
It was pending from very long time as it require to have "Level 45".
Even after completing Level 45, I started playing my new mission on Local Gig Circuit which is Acoustic Tent.
After completing my first mission of Acoustic Tent, I got the following message and own 50 Starbits.

My ego parameter is at 2681 and skills at 2655 , so my mission profile is well balanced and I can add further more cards and fans in my collection.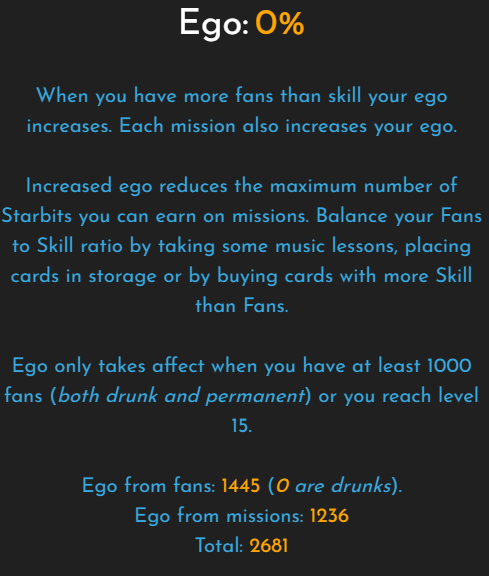 Further I have 1445 fans and 346 luck.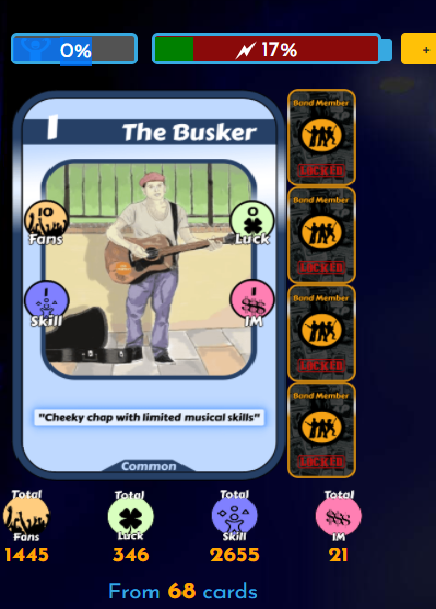 Inorder to move head in Local Gig Circuit, I have to complete Level 55 to unlock next level in Local Gig Circuit which is Local Mini Tour Support. For which I am ahead of 10 Levels.
Hopefully you all are also enjoying the RisingStar game and keep increasing your card collection.
Posted Using LeoFinance Beta
---
---