Art Attack #124: A Soccer Surprise Sketch! ⚽🎂 [Part 1]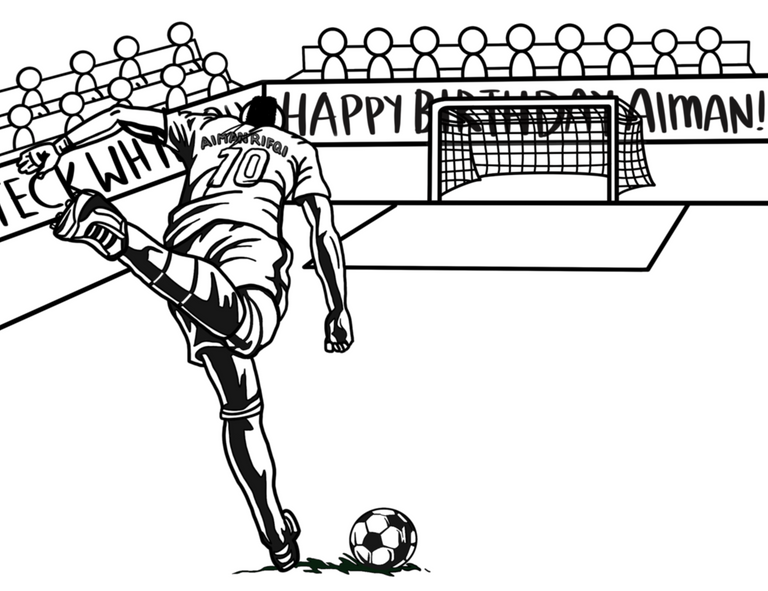 Hey Hive!
We're back again with another Art Attack! If you're new to the series, this is where I share my drawings and the process behind them. A behind-the-scenes look at my artwork, if you will. This is not to say that I'm very good at art, or that I'm a professional in any way. In fact this is the opposite, and serves as a reminder to how I first started, and lets me track my progress too!
So if you weren't aware, I've been streaming on Twitch for quite some time now and it's been fun trying out different games and making new friends! I was also fortunate to become a Twitch Affiliate only a month after I started streaming!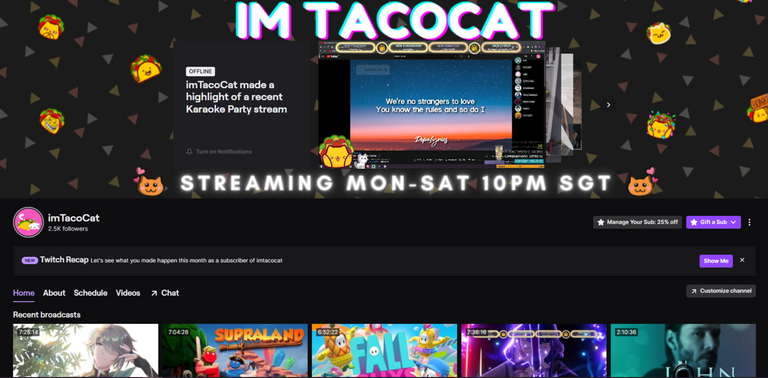 And one perk of being an Affiliate is you get create custom rewards for your chat to redeem with channel points. Since I'm an artist I thought I'd reward my loyal viewers with some free artwork!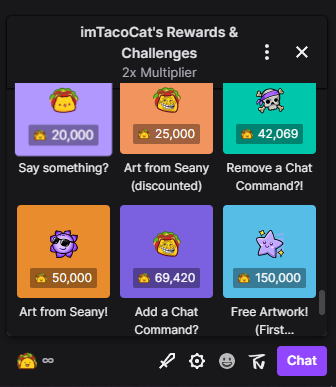 It doesn't come cheap of course, but surprisingly a lot of viewers have amassed quite a number of points and ever since I came up with this redeem I got flooded with requests that it kept me pretty busy for quite a while, which explains the recent streak of posts as well.
Anyway, this art piece was supposed to be a channel redemption from one of my biggest supporters on the channel, who goes by xxaimanrifqi on Twitch! But since he's given so much to our community and supported me a lot I told him this artwork was completely free, especially since he wanted it to be a surprise for his 21st birthday!
He initially gave me complete creative freedom to draw anything at all and I was quite reluctant to do that since that is probably the worst thing you can tell an artist. But I told him to at least give me a theme or a prompt, and since he's a big fan of soccer he told me to draw something soccer-related.
He also plays soccer and is captain of his own team, so I asked for a picture of his jersey for reference and he happily obliged. He still had no idea what the piece was going to look like so it was still going to be a surprise at least. And tbh I was quite thankful for this as it would save me some headache since I wouldn't need to get his feedback and make changes.
So the idea I had for this was pretty simple; it was going to be him on the field scoring a goal, with some text on the stands saying "Happy Birthday". But I wanted the camera angle to be from the back so we could see his jersey. And in my research I actually found that there was a soccer anime so I thought adding some anime-like effects would be cool since he also watches anime.
These were some of the references I found: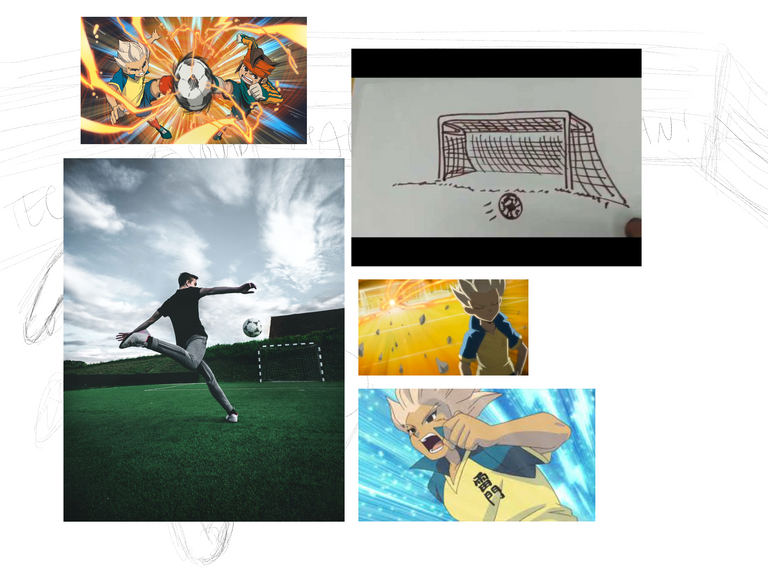 And I initially wanted a lower angle so that the goal would look further up in the distance but perspective was never really my strong suit so that would definitely be the challenge here.
This was my initial sketch: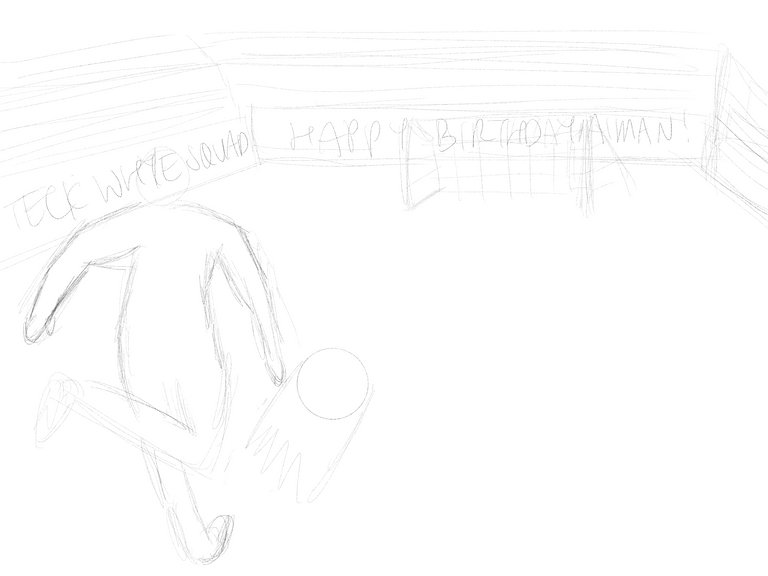 I had a hard time finding reference pictures for the exact pose that I wanted him to be in and I was considering having Sean model for me until I found the perfect vector!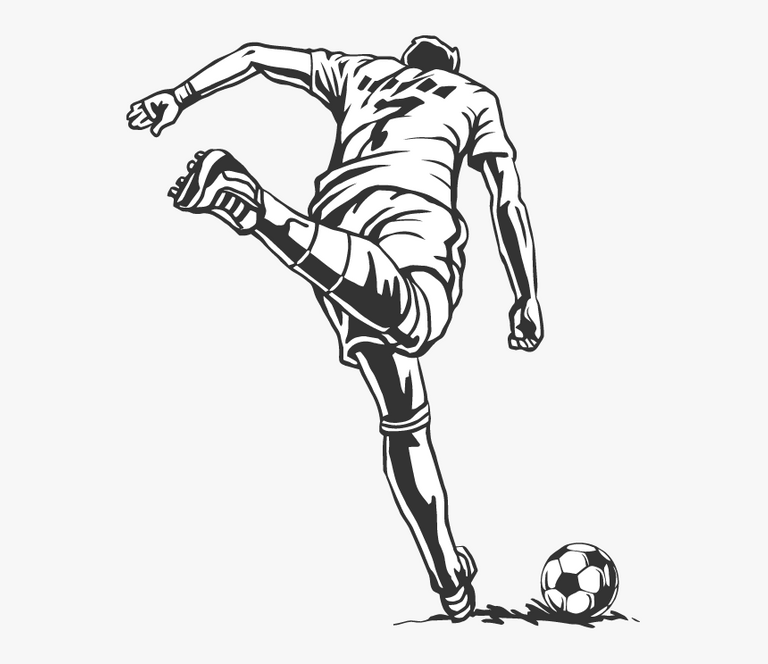 Source: PNGitem
So it wasn't as perfect as I wanted it to be since I actually wanted him to be in the process of kicking the ball to the goal already. But I think the pose for that would look a little weird and this one actually looked really cool and Sean agreed so I proceeded to sketching it out.
It was then that I realised I should just trace it since it looked really good already and there was no way I would improve on this since the shadows were perfect too. But obviously I would change his jersey to match his own jersey irl.
And eventually, we get something like this!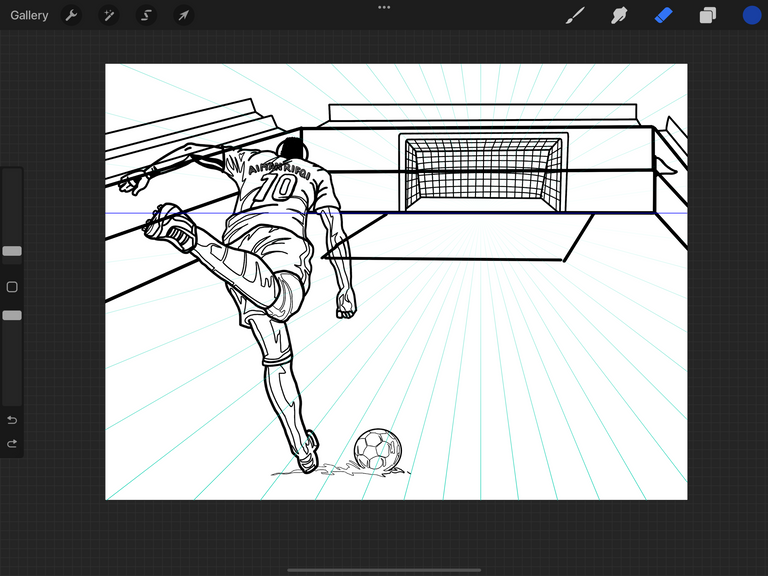 I used the drawing guide on procreate so I could see the horizon lines and gauge the perspective better especially when it came to drawing the field lines because that actually gave me so much trouble. The lines definitely messed me up since the field lines were supposed to be parallel to the goal post lines and the stands.. it was a whole thing. I think getting the perspective and angle right was definitely the toughest part of this art piece. I even drew this on stream and everyone had differing opinions on how I should draw the goal posts.
I think we eventually settled on this at the end of the stream but the goal posts still looked a little off to me.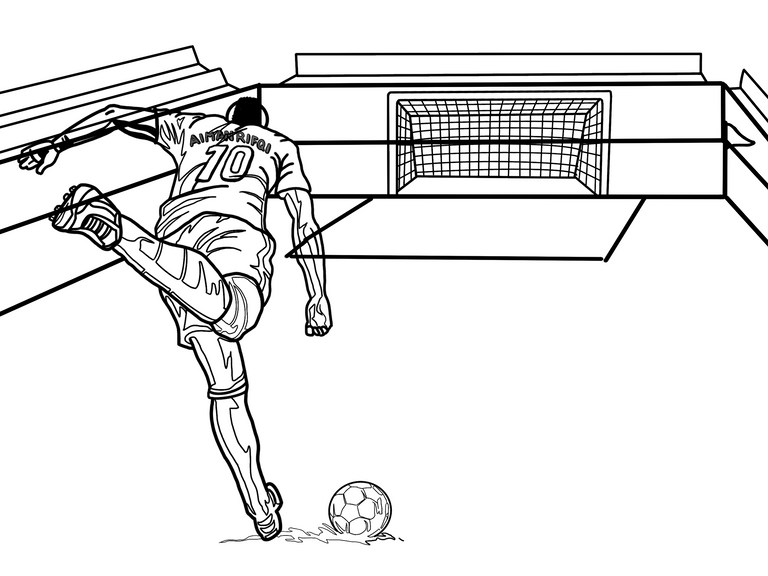 It's always a chill and/or chaotic time while I draw on stream and had my fellow mods and streamer friends on discord chatting with me. It makes it less boring to watch too I think as we talk about random dumb stuff on stream.
After the stream I thought of changing the goal post again to match the perspective better and also adjust the field of view. After a couple more sketching and distortion we thought this one looked pretty good. Since the goal was smaller I think it worked better as well. After drawing in some generic bodies on the stands and adding in the shadows, we get this!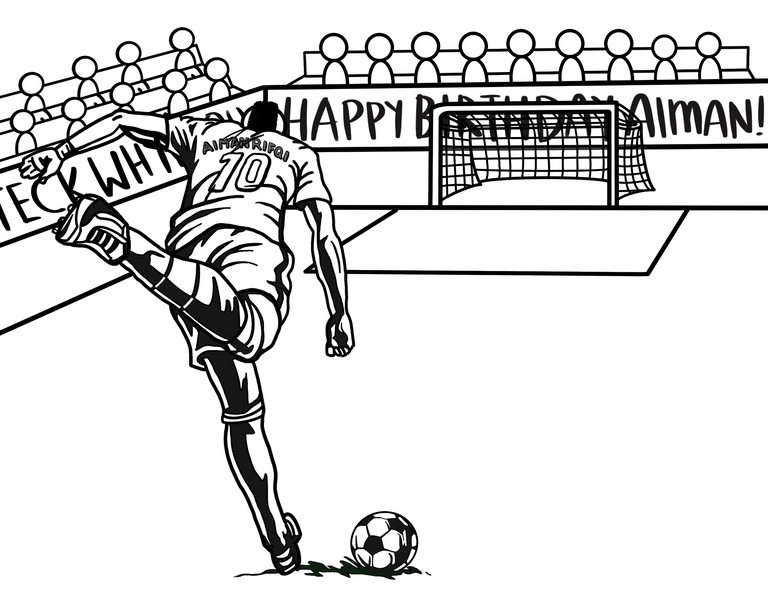 Here's the full timelapse up to this point! I think once we got to this point it was pretty smooth sailing since it was just colouring after this. But more on that next week!
Thanks so much for reading!

To find out more about me, check out my intro post here!
---
Check out my previous post in this series!
Art Attack #123: A Lucky Bean in Heaven with Lovely Ladies 😍 [Part 2]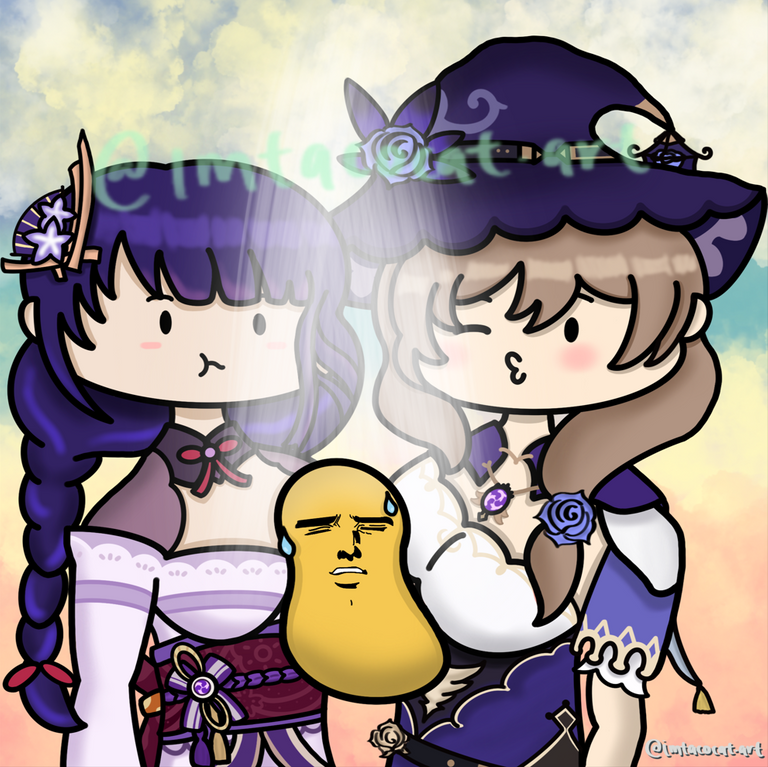 ---
---