How to make English cricket great again
I took a very philosophical view of the recent #sportingdisaster that was the Ashes series. Instead of rising at a sparrows fart to watch the cricket, I sat meditating on the question
If Australia thrash us 4-0 and no one bothers to get up at 3am to watch it, did it really happen?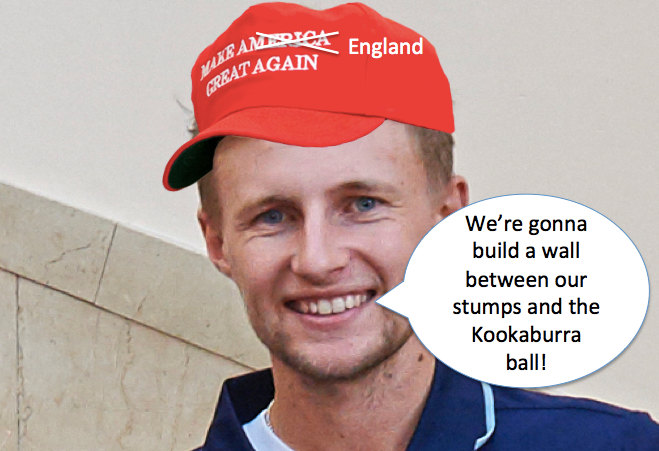 Unfortunately for the powers that be at the ECB some harder questions about the future of Test cricket in the country that invented the sport in the first place need to be asked.
Identity and brand of cricket
Ultimately, a sides identity is driven by its coach, its captain and the squad of players that they select to play under them.
The first question then is should Joe Root and Chris Silverwood keep their jobs?
Root's position as skipper seems secure mainly due to the fact that there aren't any plausible candidates to replace him!
Other than Ben Stokes, none of England's experienced players are likely to be part of the Test side for any great length of time and none of the younger generation are really putting their hand up for consistent selection, let alone greater responsibility.
Indeed, Stokes as England's vice captain would be the only man that England could turn to but as I've written in blogs before, he already carries the burden of this underperforming side with bat and ball and as such heaping extra responsibility on him both on and off the pitch would almost certainly impact his performances and place greater strain on an already creaking body.
In fact, one thing that Root can point to in his favour is that he is one of the first England captains in a very very long time to find a way of performing well over a sustained period with bat in hand while leading the team, as his haul of 1708 runs in 2021 proved.
But does Stokes even want the captaincy?
I get the sense that in a true Machiavellian sense, should Stokes want the big job that simply leaking an interest to the media might put Root's position under enough pressure to force him to step aside. That he hasn't expressed an interest and indeed has publicly backed Root while distancing himself from the captaincy suggests he doesn't want to do it.
Root then looks set to continue as England captain more by default than anything else...
Silverwood however, is on very thin ice and could well find himself replaced before the English summer.
Tactically England were a shambles and while I won't write too much about team selection and who might come into the side, on the Ashes tour itself, Silverwood made several calls on the make-up of the XI that backfired spectacularly.
His counter argument and one we will consider later on, is that county cricket didn't provide him with much to work with on this tour and that is certainly a fair point but it's also worth remembering that England lost to New Zealand at home this summer and are behind against India with 1 Test still to play. Not having the tools to win in Australia or indeed India the winter before is one thing but losing home series against top Test sides at home shows that England have gone backwards since Silverwood took over the job.
Like Root, Silverwood seems like a nice enough guy but if we are planning to stick with the former as captain by "de - fault" then bringing in a personality with a little more edge to coach the side is necessary.
Beyond England's awful performances with bat and ball is the fact that they just laid down and took it from the Aussies for pretty much the whole tour. In fact, everyone was being so "nice" that for the most part, it really didn't feel like an Ashes tour (apart from us getting thrashed again).
I'm not suggesting that England have to play dirty and we've all seen how that kind of culture can quickly lead to greater problems but I would like to see our cricketers motivated for the fight and if getting into some verbals with the opposition is the way to get the blood pumping then so be it.
In previous, successful periods of Test cricket for England, we've seen that having a more forthright, even aggressive character as coach to offset the quieter captain has worked well. Think of Andy Flower coaching a side lead by the public school boy Andrew Strauss or former choir boy Alastair Cook.
Whatever the answer, England have to move away from this placid mindset that is seeing them fall further behind from the elite Test playing sides at an alarming rate.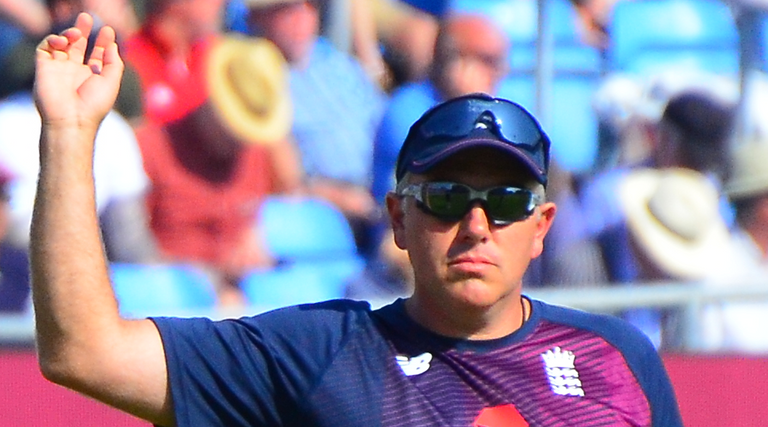 Silverwood has looked out of his depth as a coach at the highest level source
Silverwood for example has installed in his top order the idea that their first priority is to score a "dentury". For those not in the know with new cricket lingo, a dentury is a top order batsman playing out 100 deliveries with little regard for the number of runs that he scores during that period. The idea being that seeing off the new ball without losing wickets is the key and you can make up the run rate later in the innings.
On the face of it, it's not a bad idea but it's the defensive mentality that it fosters that is the problem. Having a solid defence doesn't in itself mean that a batsman should have a defensive mindset. By adopting one, England's top order are so placid that they allow bowlers to dominate them and miss the opportunity to put the opposition back under pressure. A positive mindset even in defence is saying to the bowler, I'm good enough to keep out your best deliveries and I'm just waiting on that opportunity to put the pressure back on you.
How easy is it to bring about a change in the brand of cricket overnight?
Many people have pointed to the way that England managed to do so after the debacle of the 2015 World Cup to go from laughing stock to World Champions in 4 years. That of course required a change of coach and captain and ultimately lead to England looking at the game in an entirely new light but it also required them to have the raw, albeit under utilised to that point, materials to instigate that change.
Unfortunately, the red ball team is likely to struggle to find a crop of new players to bring with sufficient talent to succeed in Test cricket given the current state of the domestic game ...
The Domestic Game
I'll sub-categorise this one into the main points that need to be considered for England to begin producing Test cricketers of a higher calibre.
Number of counties
It's long been the topic of debate in English cricket that 18 first class counties is just too many to allow the best cricketers in the land to consistently play against one another in preparation for the step up to Test cricket.
The split into 2 divisions with promotion and relegation has worked to some extend to curb that problem albeit that the last couple of years have been disrupted by Covid. My feeling is that the counties should be split again into 3 divisions further separating the wheat from the chaff, a change that might also help with a couple of the other suggestions below.
Scheduling
Ever since the success of T20 cricket was realised, the longer format of the game has been increasingly marginalised to the point that we now have The Hundred as well as the T20 Blast in England all being shoved into our relatively short summer. As a result, county cricket in recent years has been moved to the very extremes of the season April/May and September/October.
If you've watched any cricket in England before then playing at those times of the year is challenging in a way that very few other places can be. The pitches will be green and the conditions overcast, making it ideal for English type seamers who bowl around the 80mph mark and can swing and seam the Dukes ball.
Unfortunately, those type of bowlers don't tend to do well on hard, flat pitches when the sun is shining and so our options for the Test side, particularly when we play overseas, aren't improved. Moving some of the County Championship into the true summer months would see sides having to rely on pace, reverse swing and spin and generally just have to work a little harder to claim 20 wickets and win a game.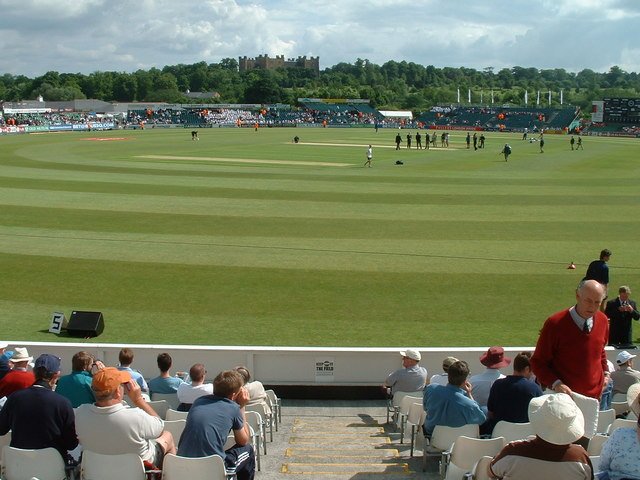 Playing on lush green wickets up n Durham does not generally provide the best preparation for Tests source
Similarly with the bat, playing in such conditions isn't conducive to creating good Test cricketers. On a pitch where the ball is hooping all over the place then making 30 or 40 runs is a good score getting 60 or 70 could be a match winning knock. When you move to better pitches and matches played over 5 days then those totals are far less significant. You need batsmen who can hit hundreds and big hundreds at that.
At the moment, England are struggling to make totals of 300 because their batsmen come into Test cricket not having had the time and opportunity at the crease to bat for 6 to 8 hours and know how to construct a really big score.
Going to 3 divisions would mean that each county side would play 10 games a season, that's essentially 10 weeks of county cricket which you'd probably want to run from late April through to late June/early July ensuring that England's Test cricketers were given the opportunity to play county cricket ahead of the Test summer.
A schedule like that I believe also allows England to be more demanding of their potential Test squad in terms of getting game time in domestic red ball cricket. At the moment, the likes of Buttler, Bairstow and Stokes very rarely turn out for their county side. Is that because
a.) they are the best the players England have to pick from
b.) The County Championship isn't good preparation for the Test arena
c.) they can keep getting picked without playing in the County Championship so why bother
d.) all of the above
I'd suggest it's d.) but then when the ECB schedules the County Championship as it has done over the last few seasons then it's no surprise that players and selectors don't take it seriously.
Quality of player
Of course tweaking the schedule and fixture list will only get you so far, the quality of player on show in the County Championship has been on the decline for the past decade or so.
There are myriad reasons for this and the obvious finger of blame falls on short form cricket. When many of the country's or indeed the world's best cricketers are able to make a very good living from franchise cricket then they simply aren't turning out for their county side anymore.
Unfortunately the genie is very much out of the bottle on that one so complaining about it isn't going to make a huge amount of difference. Australia and New Zealand face similar challenges and yet they are still managing to field highly competitive Test teams.
Another source of high quality cricketers that is no longer available to the English domestic circuit are Kolpak players. The use of Kolpak players generally from South Africa, New Zealand and The Caribbean was always a source of much debate with the argument often being that their place in sides blocked the path of young English players. The counter argument being that by bringing in these guys, many of whom were former Test players and several of whom probably could still have been had they not have opted for the easy life of the County Championship, you upped the level of the competition itself.


Andrew Hall, Alfonso Thomas, Dwayne Smith and Rilee Roussow are examples of Kolpak players who gave up international cricket to play in the county game source
The end to free movement as a result of the UK leaving the EU means that the Kolpak route is no longer an option but that doesn't mean that the ECB can't remove it's own restrictions on the number of non-English players that a county can select. At the moment the limit is 2.
How many might be a good number going forward?
I'd suggest upping it to 3 in the first instance and possibly doubling it to 4 later on.
Lots of people wax lyrical about how competitions like the IPL bring cricketers from all over the world together to play with and against each other and end up creating an environment where skills can be learned and honed. Why not something similar in long form cricket?
In fact, if you wanted to really think outside the box, how about inviting the top Test playing sides to send their A-Team's to compete in the County Championship?
Greater red ball opportunities for players
The general consensus around world cricket is that the international schedule is too crowded and players have little time to prepare for matches.
Certainly looking back at the recent Ashes tour that is very much the case!
2 inter-squad warm-up games both of which were severely impacted by rain is no way to prepare for a 5 Test series in foreign conditions. Clearly the ECB and indeed the ICC need to look at the international calendar and find a happy medium to ensure enough competitive cricket can be played every year in all 3 formats.
However, for players who are long form specialists there are also long periods in any given year where they play no cricket whatsoever.
How can the ECB ensure red ball only cricketers get enough time in the middle?
I'd suggest giving greater prominence and arranging more fixtures for the England A-Team commonly known as England Lions.
The Lions do play matches around the world now but not in any great number compared to previous years. Back in 2010 for example, The Lions were a part of the West Indies domestic red ball season, playing 7 competitive games in total. This provided valuable experience for the likes of Ben Stokes, Jonny Bairstow, Chris Woakes and many more who were looking to break into the Test side.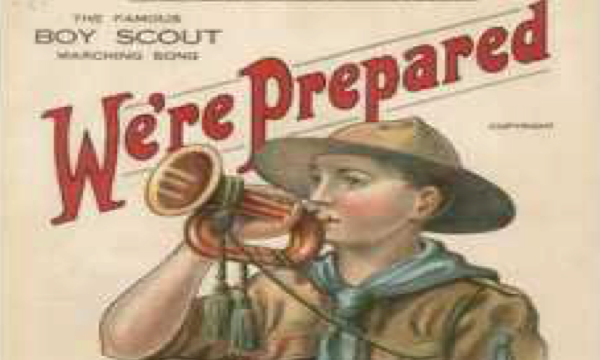 Thumbnail from my 2019 blog source
Let's not forget that during the same period, England were ranked as the number 1 Test side in the world. There are many reasons for their success a decade ago but having a greater pool of Test ready players to choose from as a result of the Lions team is no doubt one of them.
In fact, other countries have taken similar steps in ensuring that their red ball specialists hit the ground running when it comes to touring oversea. In 2019, I wrote this blog about how well prepared Australia were for 2019 Ashes in this country which included the fact that they ran an A-Tour earlier in the same year. Australia went onto retain the Ashes and avoid defeat in England for the first time in 14 years (they would have won it outright but for a once in a generation innings from Ben Stokes and Nathan Lyon's butter fingers).
Conclusion
England's recent 4-0 defeat in the Ashes is a #sportingdisaster but the cause of the problem has been growing for several years within the Test side as well as the domestic set-up in general.
Silverwood and his immediate superior Ashley Giles' positions are under real threat and while the powers that be haven't yet taken action, you feel that anything but a convincing win in the West Indies this spring as well as significant improvements in the sides returns at home this summer would see both men lose their job.
However, even if that were to happen, the changes in the fundamental structure of English cricket and the decreasing significant of the red ball game at county level mean that there is no quick fix for making English Test cricket great again.
---
---