Monday Sports Talk Social Quiz #4 - Win 100k SPORTS + 500k SPORTS delegation
Welcome to the Monday Sports Quiz! This week we'll be announcing the winner of January's league table while simultaneously beginning February's challenge that will see a slight change in prizes.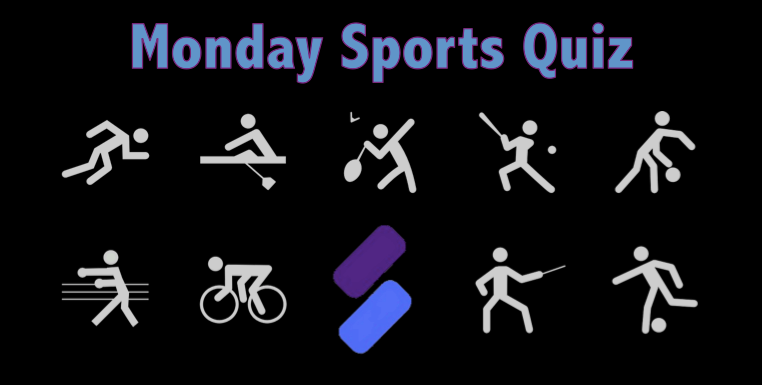 As you'll be able to see from the title, the prizes available for each week have been doubled up 100K SPORTS but there's a twist! It'll be the final question, question 5 which is generally the toughest one, where the extra SPORTS will be available. Question 5 will now be worth up to 60K SPORTS but what I'll also be doing is introducing clues to this question and a sliding scale for the prize as follows.
Changes to prizes for Question 5
Answered without a clue - 60K SPORTS
Answered with 1 clue - 40K SPORTS
Answered with 2 clues - 20K SPORTS
Answered with 3 clues - 10K SPORTS
Clues will be given at the following times (approximately)
Clue 1 - 1 day after posting
Clue 2 - 2 days after posting
Clue 3 - 4 days after posting
As always, unless explicitly stated otherwise, you can have as many guesses at the answers to this question and all the questions in the quiz!
Results from Sports Talk Social Quiz #3
I won't post the questions again but you can see them here
Question 1 - Eric Cantona @blanchy
Question 2 - LeBron James @wolfgangsport
Question 3 - Sachin Tendulkar @blanchy
Question 4 - @blanchy
Marit Bjørgen has 15 Olympic medals
None of the traditional 'big six' won their opening Premier League matches
Up until the QF stage an incredible 14 red cards had been given in this year's AFCON
15 + 0 - 14 = 1
Question 5 - @wolfgangsport
The 4 clubs were
Club Atlas FC
Hertha Berlin
Apollon Limassol FC
Hércules CF
The connection being that they were all named after Gods / Goddesses
Well done to the winners, prizes sent below

January final standings
Congratulations @blanchy for becoming the inaugural winner of 500K SPORTS delegation

Monday Sports Talk Social Quiz #4
You can read the rules for the quiz here, otherwise let's crack on with this week's questions.
Questions 1 - 3: Say what you see! Athletes named after food
We've done a similar round a few weeks ago so if you're unsure how to play then look back at this quiz. Otherwise, quite simply look at the 3 sets of pictures below and say what you see to reveal the names of 3 famous athletes.
Question 1

Question 2
Question 3

Question 4: Magic numbers - multi-talented athletes (Max. 1 guess per person)
This weeks theme for Magic Numbers is multi-talented athletes and their lesser known sporting achievements. Guess the answers to all 3 questions then do the basic arithmetic to get the magic number.
Michael Jordan is one of the most famous athletes of all-time but how many home runs did he manage to hit during his spell with the Birmingham Barons in the minor leagues?
+ (plus)
Ian Botham is considered one of the greatest all-round cricketers to ever have played the game but he was also a talented footballer. How many league starts did he make for Scunthorpe United?
- (minus)
Andy Gorman won multiple football titles in Scotland and England as well as 43 caps for his country in goal. He also played list A cricket for Scotland in the Natwest Trophy. How many of his wickets in that tournament came against right-handed batsmen?
= ?
Question 5 - What's the connection?
There are 7 clubs or franchises listed below spanning multiple sports across several continents but what do they all have in common?
See above for new info on prizes and clues for this question.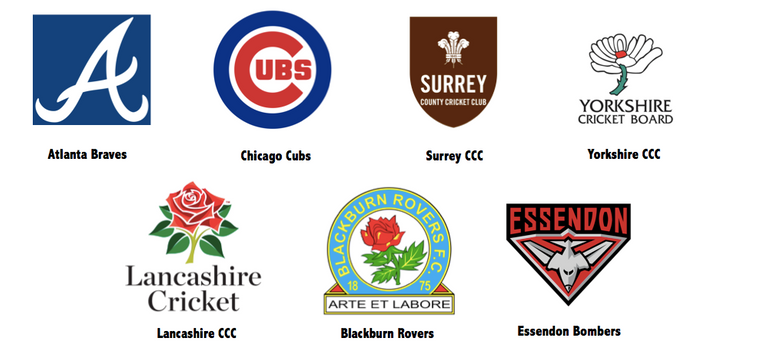 ---
---