RE: Millwall: The Most Hated Football Club in England?
You are viewing a single comment's thread:
Millwall don't have a great reputation but then English football particularly in 70s and 80s was a shit show, it's just that some of those clubs that were especially bad for hooliganism back then have better PR than lowly Millwall.
I'd say Chelsea are the most hated club in England. No one's likes clubs who buy success especially ones being bank rolled by Putin's best mate.
Their supporters have been involved in far more high profile incidents than Millwall's in recent times. Hissing to simulate the sound of gas chambers when they play against Spurs, a club with a large Jewish following.
Millwall's motto might be no one likes us we don't care but apparently Chelsea's is "we're racist and that's the way we like it"
https://m.youtube.com/watch?v=zBeeZVd6urI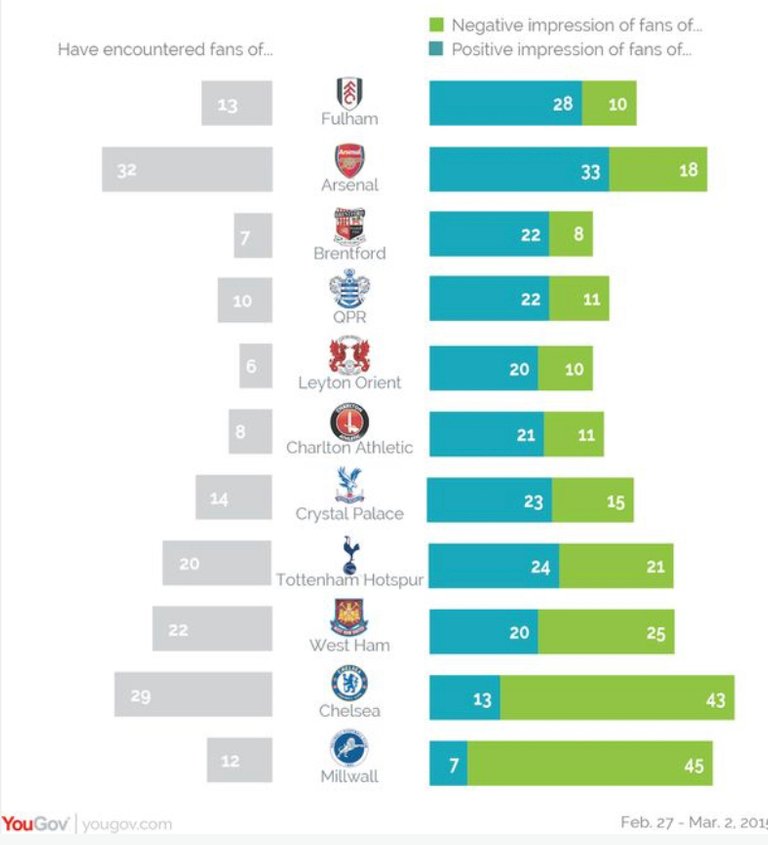 This poll from 7 years ago shows how disliked Chelsea are within London. Be interesting to see those numbers now. Also of note is how few people had come across Millwall fans yet had a negative view of them which does suggest a significant bias.
---
---