Relegation Watch - The Results
A couple of month's ago, I wrote an analysis of the 9 teams that appeared to be embroiled in the relegation battle in the 2022/23 season and offered a 10 Hive prize for those who could correctly predict the bottom 3 at close of the season.
You can read the original post here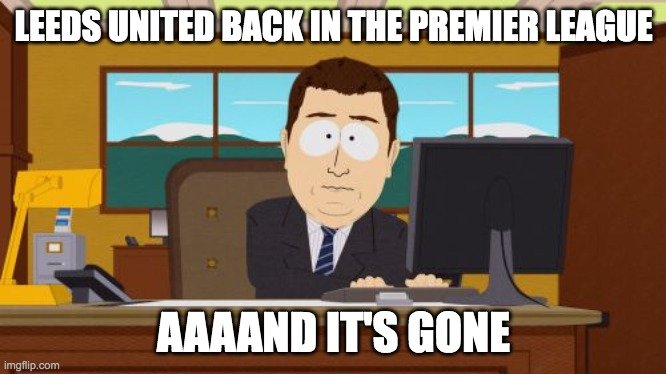 Relegation watch predict and win
A quick recap on the rules.
Players score 1 point for correctly predicting a team that gets relegated or 3 points if they correctly predict their final position (highest possible score = 9 points). The person with the highest score at the end of the season wins. If there is a tie the prize will be split. Entries must be made by the end of March 2023. 1 entry per person.
| Hive Account | 18th place | 19th place | 20th place | Total points |
| --- | --- | --- | --- | --- |
| @wolfgangsport | Leicester | Southampton | Bournemouth | 4 points |
| @ogeewitty | Notss Forest | Bournemouth | Southampton | 3 points |
| @amirtheawesome1 | Notss Forest | Bournemouth | Southampton | 3 points |
| @deniskj | West Ham | Bournemouth | Southampton | 3 points |
| @cryptoandcoffee | Notts Forest | Bournemouth | Southampton | 3 points |
| @numpypython | Everton | Notts Forest | Southampton | 3 points |
| @blanchy | Palace | Notts Forest | Southampton | 3 points |
| @rhyda1 | Everton | Southampton | Bournemouth | 1 point |
| @belemo | Southampton | Wolves | Notts Forest | 1 point |
| @twicejoy | Notts Forest | Southampton | Bournemouth | 1 point |
The good news is that everyone managed to score 1 point because everyone picked Southampton to go down!
For a side that has had such success in buying and developing players from all over Europe, the Saints had a dreadful season, largely thanks to some poor investments in the summer. Their net transfer spend of £138 million was the 8th highest in the league, yet very few of the youngsters that they brought in ever looked likely to make an impact while their decision to appoint an equally untried manager at this level in Nathan Jones also back fired spectacularly.
Southampton seemed to save their best performances for the glamour fixtures, recording 2 wins over Chelsea, getting 2 draws from Arsenal and rescuing a point against Spurs not to mention knocking City out of the EFL Cup. However, outside that draw at the Emirates the only points that they won from their final 10 matches came this weekend when again, they managed to put in a better performance against a big club in drawing 4-4 against Liverpool.
Bournemouth were the side that was the 2nd most picked to go down but a run of 5 wins in 7 games saw them accelerate away from the drop zone. That sequence included massive victories in April over the 3 sides, Southampton, Leeds and Leicester who were all ultimately relegated. In fact, had it not been for a run of 4 losses in a row at the end of the season, Bournemouth looked on course to finish in the top 12!
I mentioned in the Hive FPL discord channel that I thought Gary O'Neil should have been nominated for manager of the year considering what he's achieved with what is essentially a Championship standard squad of players. Beyond anything else, they showed significantly more fight than the likes of the Leeds and Leicester squads who on paper look like they had better players available.
Notts Forest were also heavily tipped to go down and I have to say, had I have been playing then I'd probably have picked them for the drop too. When they dropped points at home to Wolves, lost at Leeds and then went on a 3 game losing streak to leave themselves 2nd bottom with 6 to play, then it did look like their return to the English top flight would be a brief one.
However, it was home form that rescued Forest from an immediate drop back to the Championship as they won their final 3 matches at the City Ground which included a 4-3 thriller against Southampton. In fact, Forest managed to win 30 of their 38 Premier League points this season from fixtures at home, giving them the 10th best home record in the competition. By contrast, their 8 points on the road was the worst away record of any side in 2022/23 and definitely something they'll need to work on next season to avoid finding themselves in a similar position.
The only other side that received multiple picks from the 10 players above were Everton and at one point yesterday afternoon, that looked like it might be a good bet! At no stage during the 18 matches that Sean Dyche has been in charge of the Toffees, did they look likely to suddenly accelerate away from the danger zone but what he did manage to do, is make them incredibly difficult to beat. Everton lost just 7 of the 18 matches that Dyche was in charge of and of the teams that were considered relegation candidates in the original post, only Palace were able to match that record.
Ultimately then, it was @wolfgangsport 's pick of Leicester to go down that won him the 10 Hive. The Foxes fall from grace is a story of historic underinvestment in the squad since those crazy days in 2016. Over the last 4 seasons, only Crystal Palace have done less business in the transfer market (considering teams that have remained in the EPL for that whole period).
Despite scoring more goals than any other side in the bottom half of the league, Leicester were something of a soft touch all season, conceding unnecessary goals and costing themselves crucial points throughout the year. Dean Smith's appointment delivered just 6 points from his opening 8 games and it felt as though Leicester just drifted towards relegation without really reacting to the precarious situation they found themselves.
Of course, the team that no one picked was Leeds! A big win in early April against Notts Forest looked like it might provide the catalyst for them to pull away from trouble but instead it proved to be a false dawn. They shipped 11 goals in their next 2 games, both played at Elland Road and lost a crucial match against Bournemouth 4-1 while only managing a point at home to Leicester, one of just 2 points from their final 9 matches.
The consensus amongst most Leeds supporters was that there simply wasn't any fight in the squad this season. That coupled with problems at the board level and a merry-go-round of managers that saw the club move from Marco Bielsa to Sam Allardyce in a little over 12 months has doomed one of England's biggest football clubs to another spell in the 2nd tier. Their supporters will hope that it won't take them another 16 years to return this time!

---
---