Top Premier League sides and their bogey teams
Every Premier League side has their Bogey Team! It's that one fixture that as a supporter you look at with dread knowing that history has not been kind.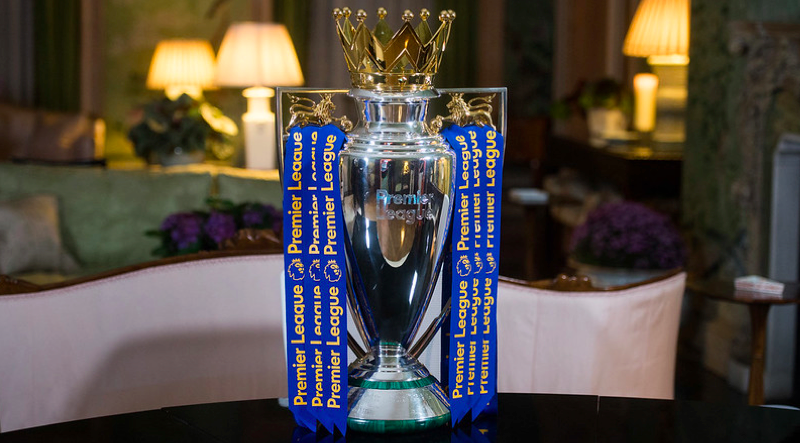 source
When researching Premier League bogey teams I came across a lot of articles that simply stated each of the current sides in England's top flight and the team they had the worst record against. Unsurprisingly when using this method what you tend to get is a list of teams and their poor record against the top sides in the Premier League.
While this is certainly the easiest way of defining a "bogey team" it didn't really feel very satisfactory.
To me, a bogey team is a side that you would expect to beat the vast majority of times that you meet them but for whatever reason you don't!
Therefore for my blog, I'll be focusing on the 5 teams in Premier League history who have a win % of higher than 50% (technically City have a 49% win record but it's surely only a matter of time) and comparing their records against the rest of the league to see which clubs have traditionally upset them. It does mean that my definition is a little more subjective but ultimately it's more fun than just listing straight head to head records!
Manchester United
Despite their drop off in recent years, United remain the most successful team in Premier League history both in terms of titles and games won (696 wins to date) but who have been their bogey teams over the years?
The team that immediately sprang to mind was Southampton. Who can forget some of the epic games that took place at the old Dell ground that the Saints used to play at including back to back wins for them in 1996 over a United team that at that stage had won 4 of the first 5 Premier League titles.
Trips to Southampton used to be the stuff of nightmares for United's fans.
In fact, between 1996 and 2003 Southampton beat Manchester United 5 times in the 9 games they played on the south coast but since the Saints moved to their new stadium in St. Mary's they've only beaten United once raising the question of whether it was a bogey team or a bogey stadium that United were facing?
More recently, United have found Watford to be something of a bogey team away from home as Ole Gunnar Solskjaer can attest to. In their last 5 visits to Vicarage Road, United have been beaten 3 times with the most recent game being the only points that Watford have registered in their last 9 games and counting which might prompt some Hornets fans to wish that they could play Manchester United every week!
Within the other top 6 teams Chelsea can point to having a very good record against United. In fact, they are the only team in the history of the Premier League that is ahead on head to head wins (17 v 16) against Manchester United.
Chelsea
Currently the 2nd most successful club in Premier League history however, it's worth remembering that during it's early years Chelsea weren't regularly challenging at the top of the table so it's perhaps fair to consider who has been a bogey team for them since the turn of the century when the Abramovich money came.
Certainly Leicester have had the wood over Chelsea in recent years (as they have against quite a few teams) although it wasn't until after their shock title win in 2017 that Leicester really became one of Chelsea's bogey teams. Since 2018 Chelsea have managed just 2 wins against Leicester in the league while the Foxes also beat them in the FA Cup final last May.
Equally, West Ham have been a constant thorn in the side of Chelsea's title hopes in recent years. Over the last decade, West Ham have beaten Chelsea 6 times in the league and since the start of the 2017/18 season Chelsea have managed just 11 points from meetings with West Ham despite the fact that the Hammers have only once finished within 20 points of their West London rivals.
A familiar feeling for Chelsea who have lost 6 of their away matches at West Ham since 2012
Elsewhere, Wolves have been a team that many of the top sides have struggled against in the league since they returned to the top flight in 2017. In fact, Wolves have better records against many of the top teams in the division than they do against those who traditionally battle relegation! So far, Chelsea have managed just 2 wins against them since they came back to the Premier League and the Blues haven't scored against Wolves in nearly 4 hours of Premier League football.
Arsenal
In recent years the Gunners have struggled against a Brighton team that has never finished higher than 15th in the league. Arsenal may have won the first Premier League encounter between the 2 sides but failed to gain 3 points in any of the next 5 games with Brighton going on to beat them 3 times. The Gunners have turned that around in the last 12 months with 2 wins and a draw but no doubt there is still a certain degree of trepidation when they meet the Seagulls in the league.
When playing bogey teams things tend to go against you as Arsenal found at Brighton last year
Elsewhere, Arsenal will be mighty relieved that Stoke are no longer a Premier League side. Clashes between the 2 teams were a battle between 2 footballing philosophies - Wenger's passing game vs Stoke's long ball tactics. Stoke were a particular bogey team for Arsenal in their own backyard with the Potters beating Arsenal 6 times over the 10 years they spent in the Premier League, a record that gave rise to the ultimate footballing question "can they do it on a cold rainy night in Stoke?" For Arsenal, more often than not the answer was no...
Rory Delap's long throws and a couple of meaty tackles see off Arsenal once again
And again, Arsenal become yet another of the Premier League's top sides who seem to get the best out of Wolves. The Gunners have beaten Wolves just once since they returned to the Premier League and have been on the receiving end of 3 defeats themselves. Worryingly for Arsenal fans then is the fact that they still need to play one of their more recent bogey teams twice this season.
Liverpool
Liverpool's return to success in recent years has largely been built off the back of them not having a particularly bad record against any one team in the league but there are a couple who have had their moments against the reds.
Aston Villa might be struggling to recapture the glory of former years but Liverpool have still found them a tough nut to crack particularly at Anfield where Villa have managed to claim 6 wins in the Premier League. To put that into contrast, Chelsea who are often listed as a bogey team for Liverpool going all the way back to the Champions Leagues of 2008 & 2009 and the infamous Gerrard slip i 2014, have won just 7 league games at Anfield and from signifacantly more attempts than Villa who spent a decent amount of time outside the Premier League.
Villa's last win at Anfield marked a 4 game unbeaten run at one of the toughest grounds to win at in world football
In fairness you do have to go back all the way back to 2014 since the last time Villa won at Anfield but in between times they did thrash the then Premier League champions 7-2 at Villa Park in 2020 having previously put 5 past them in a League Cup match 10 months prior.
Manchester City
For the purposes of this blog, we'll just be looking at City since their return to the Premier League which shortly afterwards saw them become one of the wealthiest clubs on the planet.
During that period there are few clubs that can claim to have a partciularly good record against City in the Premier League and indeed, the Citizens have only lost 23 league games in the last 4 and half seasons!
One side that has been a bit of a bogey team for City is Spurs. In that same period of dominance, Spurs have managed to register 3 league victories against City as well as knocking them out of the Champions League in 2019. Only Chelsea can match Spurs record in that regard over recent Premier League seasons.
Heung Min Son gives Spurs another victory over Man City at their new stadium
Elsewhere, Manchester United have maintained a fairly decent league record against their "noisy neighbours" especially in games that have taken place at the Ethiad. City may have won the title in 3 out of the last 4 seasons but United have won 3 of their last 4 league fixtures at City plus a League Cup match to boot which suggests that they've not fully shaken off the historical tag of underdogs at least in the Manchester derby.
---
---