Bangladesh is facing India with the aim of winning
Bangladesh is facing India with the aim of winning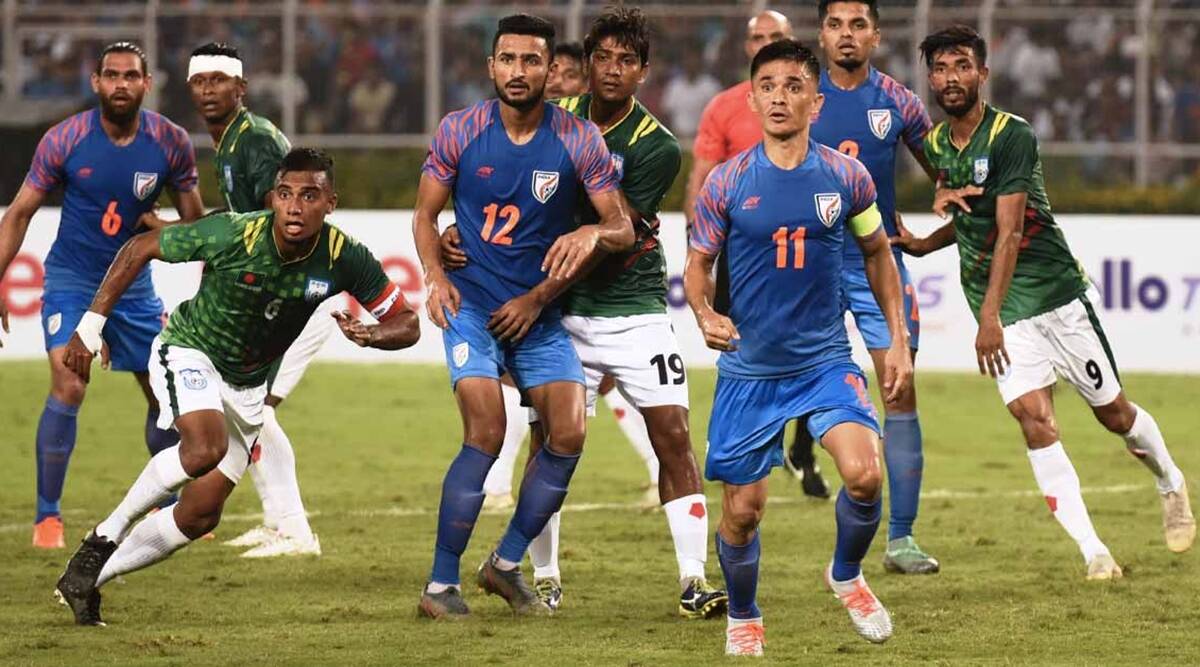 source
Bangladesh will face strong India in the SAF Football Championship match. T Sports is broadcasting live.
India is a record seven-time champion in SAF football. Bangladesh has been the champion there only once. India is also far ahead of Bangladesh in the rankings.
Safe hot favorite India again. Bangladesh does not seem too optimistic about reaching the semi-finals there. However, in the recent matches of the duo, there has been a lot of competition.
India captain Sunil Chhetri is the biggest obstacle for Jamal Bhuiyan. Three months ago, Bangladesh lost to India 2-0 in the World Cup qualifier in Qatar. Chhetri scored one goal in that match.
In 2013, Bangladesh lost to Kathmandu Safe Chhetri's goal. The Indian captain also scored a goal in a friendly match in Goa in 2014. The challenge of stopping Chhetri is also in front of Bangladesh today.
Chhetri is always in discussion before the Bangladesh-India match. Bangladesh coach Oscar Bruzon is devising a tactic to stop Sunil Chhetri. "We have to stop Sunil," Oscar said. We have special plans for him. I hope I can stop him.
Oscar has experience working with three South Asian stars Sunil Chhetri, Ali Ashfaq and Jamal Bhuiyan. The Bangladesh coach said, I have worked with Sunil. I know about his abilities and strengths on the field. How horrible he is, especially in the box.
Bangladesh got off to a good start with a 1-0 win over Sri Lanka in their first match of the current SAF.
---
---