Weighing In On Why Suriname's Swimming Team Hasn't Won Gold At The Olympics After Anthony Nesty 🏊🏾‍♀️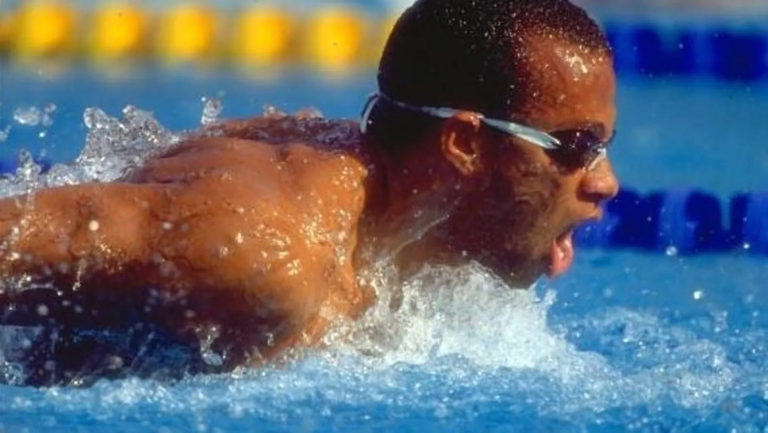 ---
In this post from @rarej you'll read more about why Nesty is considered Suriname's Golden boy: he had not only won Suriname's only Olympic gold medal, but he was also the first black male to win an individual Olympic medal in swimming at the 1988 Summer Olympics. Now, he's the first black coach heading a U.S.A.'s swimming team. This wasn't totally out of the blue as Nesty served as a an assistant coach for the U.S.A. swimming team during the Tokyo 2021 Olympics, when one of his college swimmers also achieved gold.
This news also got me to thinking "Why hasn't Suriname reached this level of success on a world stage like the Olympics after Nesty?" It's not that Suriname doesn't have the talent or potential. Suriname's national swimming team also had the opportunity to be coached by Nesty a couple of times during past Olympic events. First I thought the mindset played a role or maybe the politics.
But it could also be that the facilities aren't up to par - being the only country in the region not having an Olympic pool - or that the (technical) support and training on that level should be given sooner. There's been a number of swimmers after Nesty representing Suriname on the Olympic stage, like Chinyere and Diguan Pigot, Renzo Tjon A Joe, Sade Daal and Gordon Touw Ngie Tjouw. Most have received swimming scholarships to foreign (swimming) countries, but was that transition too late or should we also start with training and educating our coaches?
As I won't be able to easily answer these questions, I'll end today's "rambling" with this question: what's your country doing to be successful in swimming on international events? 🤓
---
Chasse into the backstage! 💃
---
---