Between the Green and Gold
They were wearing blue, but the Green and Gold took away three points at a World Cup for the first time since 2010. It wasn't a convincing win against Tunisia, but it was a win. This puts them in with a chance to continue after the group stage into the knockout rounds for the first time since 2006.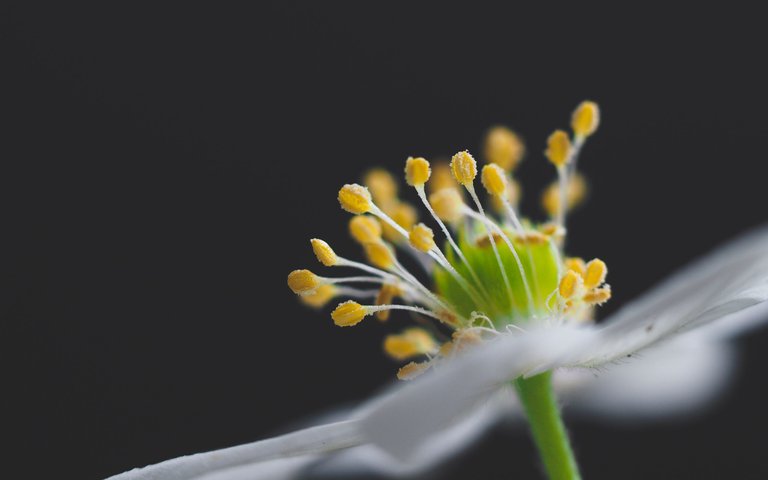 My wife asked the other day why Australia isn't better at football, considering the population of the country, but k think it is pretty obvious.
It isn't the only sport Australians play.
Finland for example has hockey as the national sport and they do quite well at it in the world stage, but there isn't much else to compete with it, although football is growing due to the slightly smaller costs involved for parents.
In Australia however, there are several sports that not only compete for attention, but also body type. For example, Australian Rules Football and field hockey are very popular and both require a similar body type to European football. There is also the cultural side of it, where the AFL teams have a long history in the communities and enjoy spectator support, meaning there is more money in local sports than Soccer.
This is an interesting metric that looks at the transfer values of the teams at the world Cup in Millions of Euros.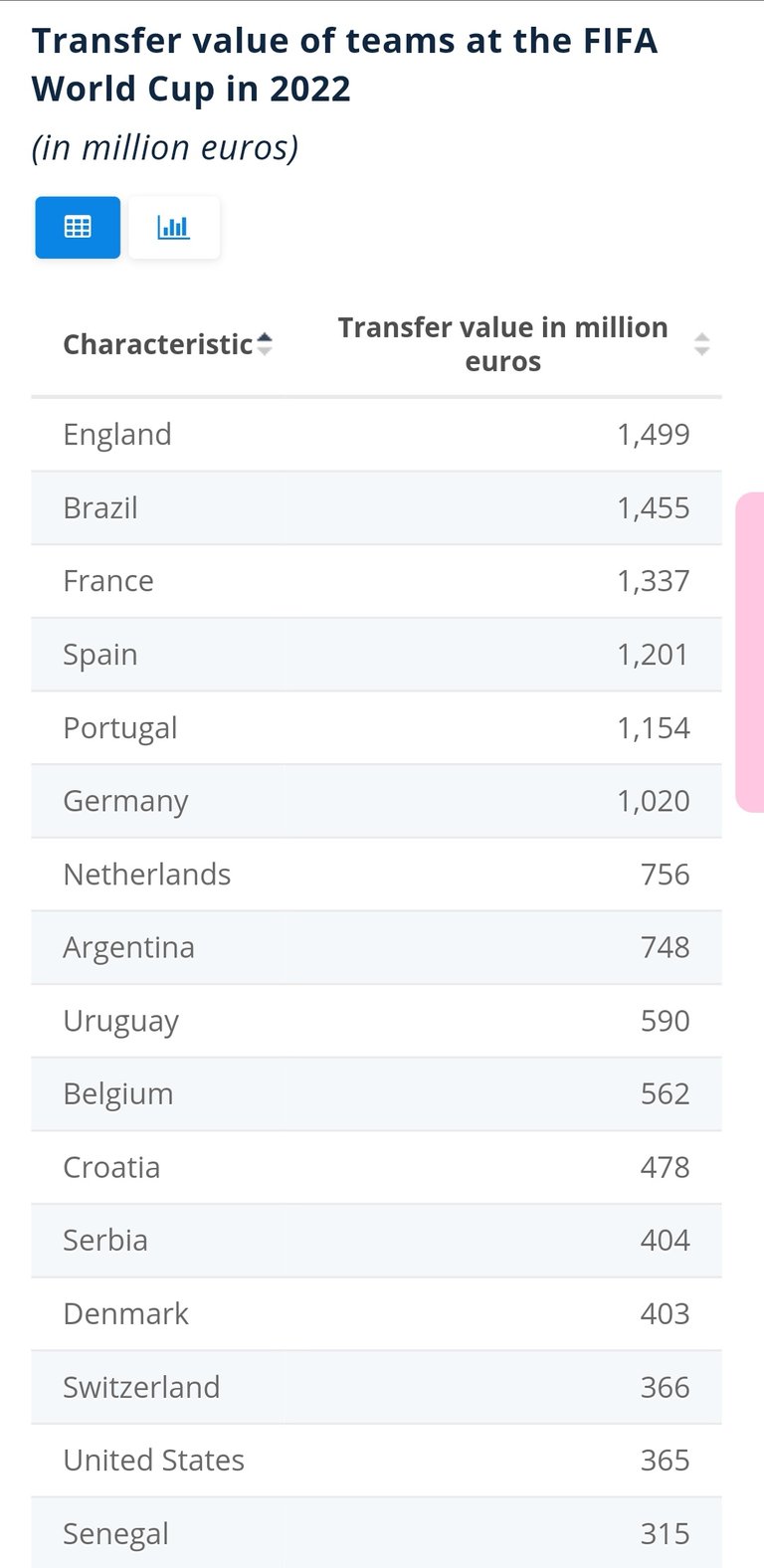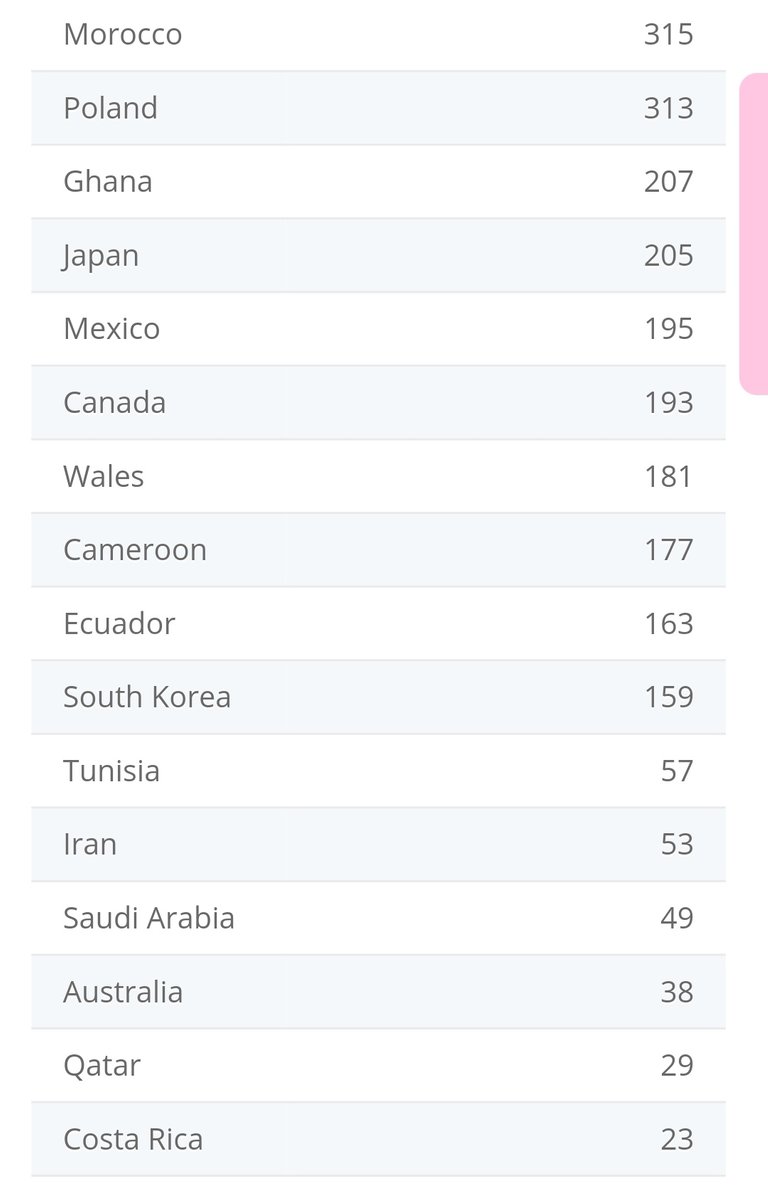 And then of course, Australia tends to punch above its weight in other sports too, where for example it finished 6th in medal count at the Tokyo Olympics with 17 gold, with France in 7th position, with 10 gold.
With so many sports vying for participation, there is high dilution and while the sports programs are very good, there is an inability to focus efforts into one discipline. This is also affected by privilege of opportunity, where people are not limited to only following a handful of disciplines, meaning a wider range of skillsets get encouraged and supported.
Living in Finland, I don't get to watch much of the sports I grew up with, let alone sports where Australia are represented, as there is very little overlap between what they play here and there.
What has been clear from this World Cup however, is that while traditional powerhouses will likely dominate, there is more chance for surprise, as the lesser countries close in and with a little luck, can giant kill. This is a testament to how football has spread its appeal globally and also speaks of globalisation as a whole, where there is skill spread through information availability and immigration.
It is more apparent when watching sports, but it is largely the same on other fields too, where globalisation has provided opportunities in places that otherwise wouldn't. The Internet itself is a big reason for part of this equalisation and I think that Web3 will further level some of the plating fields, as we are seeing on Hive already, where it doesn't matter where you are from if you can behave in ways that add value, you can also earn value.
Equality of opportunity is never going to be perfect, but there is the equality that we can try to do the best with the opportunity we have got. While it doesn't mean that the results are going to be the same, when opportunity presents, putting our effort in, regardless of the chance of positive outcome, means that we might not only surprise the crowds, but also surprise ourselves. Who knows, our attempt, even if a failure, could inspire a generation of others to give it a go and perhaps, make it where we could not.
This is something I try to remember as a parent, that even though I fail a lot, demonstrating that it is still worth making the attempt is important. Just like the game isn't ovet until the final whistle, this game isn't over until the final breath is drawn.
It is easy to judge all the failures in this life, but what I have found is that the biggest critics, are those who are still yet to make a decent attempt, let alone succeed.
Some will only ever sit and watch.
Taraz
[ Gen1: Hive ]
---
---