Onto the Cold Ice
After watching nearly all of the Summer Games, I have barely seen any of the Winter Olympics, as I have been too busy to tune in and the coverage is limited for free-to-air. However, today while working, I have the figure skating on the laptop screen while I work on two monitors. These girls fall incredibly hard at times and then skate away into a pirouette with a smile on their face like it ain't no thang. If I fell that hard, I would slide into the barrier and stay there until stretchered out, and be recalling the fall every time I saw the color white for the rest of my life. These girls are hard.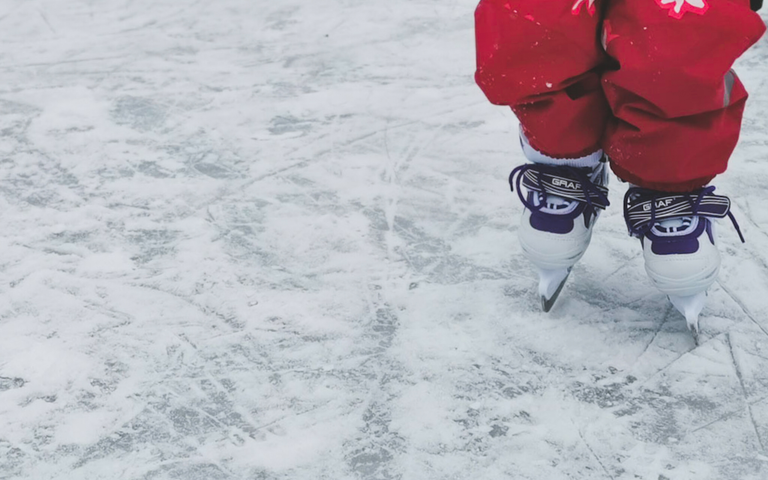 They are also young. Which is something that the world has apparently forgotten in the topical case of Kamila Valieva, who returned a positive drugs test and controversially, has been able to continue in the competition. That aside, the problem I see with what is going on is how in a world that keeps saying how online bullying is the devil, the way this 15 year old is being talked about and treated, is pretty disgusting - especially since it has been politicized so heavily - Valieva is Russian, not Russia. It also raises other questions concerning the division of responsibility in many areas, including the way the press presents children.
But, there is another question about responsibility in this case, where with someone so young, is Valieva to be blamed, even if she is complicit and knowingly taking performance enhancing substances? Yes, she should still be removed from competition, but with the incentives so high, the pressure from coaches and media and all of that, it is no wonder that these kinds of things happen, especially to the very young. Should "underage" participants be included in competitions at all, considering that while they will face the wrath of the media, they are ultimately not responsible for their situation.
It could be said that Valieva is a victim herself, as even if she agrees to take the drug, "position of power" comes into play also, in regards to whoever has influence over her. She has her career to think about, something that she has done since a child, is incredibly gifted at and probably loves dearly. If she was a young actress and there was a casting couch, would the world be blaming and punishing her for going along with it?
Gets a bit messy with a reframing, doesn't it?
The Olympics are always an excuse to use sport for political point scoring and creating clicks on scandal, but I think that this case is a good example of how the collateral damage caused is of no concern, especially on the side of the media. All they care about is getting those clicks.
Just a moment ago I watched her skate last in the group, after qualifying first going into the long program and, she didn't skate well - compared to how she normally skates. The disappointment on her face was profound, but I wonder how much relief she feels that at least it is over? In a world where most 15 year old's are worried about having their gaming time cut, how much pressure is acceptable to put on the shoulders of an athlete of the same age?
Valieva came in fourth, missing a medal and therefore, the medal ceremony can go ahead as scheduled, rather than being postponed until the doping situation is sorted out. Should we feel sorry for her, or condemn her because it serves her right?
We want to see the best in the world compete, we want to be amazed by the talent of the young, but while their peers are living a life, these kids are putting their heart, soul and body on the line in order to be at the pinnacle of their skill. The world's eyes are on them and during their most self-conscious years where they are learning who they are, the pressure upon them must be incredible, suffocating and yet, we expect them to be their best, not make mistakes and if they do, we will throw them under the bus, blaming them for when they fail to live up to our impossible expectations.
Who's responsibility is it to look after our children?
Every day children are taking their lives after being unable to cope with the challenges of childhood and we call for something to be done, to stop the bullying and the pressure. But, if this child were to succumb to the pressure of global and very public condemnation - who is responsible? Is it her, her guardians and coaches, or those who bullied a child for clicks?
Whatever happens - I hope she gets up from the fallout.
Taraz
[ Gen1: Hive ]
---
---