Blue Day In Goodison Park (ING/ESP)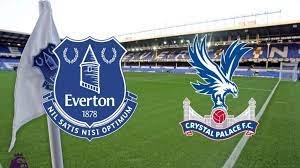 Hello hive friends, today I bring you a summary of the everton game in the Premier League.
Hola amigos de hive hoy les traigo un resumen del partido del everton en la Premier League.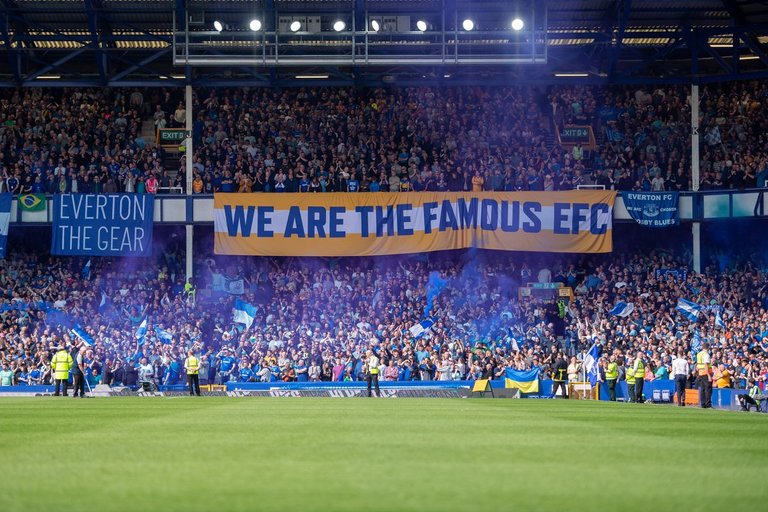 Today I bring you an analysis of one of my favorite sports, football moves mountains and passions and what happened today at Goodison Park, Frank Lampard's Everton needed victory to get out of relegation and not have to wait for the miracle in the last working day.
With the stands full, Everton fans flocked to the stadium today, a beautiful day. He would face a rival that is no longer looking for anything in the Premier and what motivated them to play a good game in front of their people, Technical director Frank Lampard motivated his players and told them before leaving the game 'Think about these people and we go for the victory'.
Hoy les traigo un análisis sobre uno de mis deportes favoritos, el futbol mueve montañas y pasiones y lo que sucedió hoy en Goodison Park , el Everton de Frank Lampard necesitaba la victoria para salir del descenso y no tener que esperar para el milagro en la última jornada.
Con la tribuna a pleno los fanáticos del Everton acudían al estadio hoy, un día hermoso. Se enfrentaría a un rival que no busca ya nada en la Premier y lo que los motivaba a ellos hacer un buen partido frente a su gente, El director técnico Frank Lampard motivaba a sus jugadores y les dijo antes de salir al engramado 'Piensen en estas personas y vamos por la victoria'.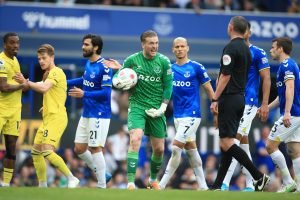 The game began, the first few minutes the teams were even in the middle of the field but in the 20th minute the Cristal Palace charged a free kick that Mateta sent to the back of the net, there is still a game left but this goal would leave the players mouths open. The fans began to encourage more and make it clear that they will support until the last minute.
Comenzaba el partido, los primeros minutos los equipos estaban igualados en el medio del campo pero en el minuto 20 el Cristal palace cobraba una falta que Mateta enviaba al fondo de la red, aún queda partido pero este gol dejaría boca abiertos a los jugadores. La afición empezó alentar más y dejarles claro que van apoyar hasta el último minuto.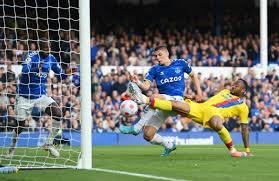 It was the 35th minute and the Everton players did not respond, and the Cristal Palace took advantage of a mistake by the defender Coleman so that Mateta sent a 50-meter run and after a center and unfortunate rebounds the player Ayew sent her to the back of the net placing the score 2-0 in the first half, all was panic in Everto. Between comings and goings they went to rest.
Corría el minuto 35 y los jugadores del everton no respondía, y el cristal palace aprovecho un error del defensor Coleman para que Mateta se mandara una corrida de 50 metros y después de un centro y desafortunados rebotes el jugador Ayew la enviara al fondo de las redes colocando el marcador 2 a 0 en la primera mitad, todo era pánico en Everto. Entre idas y venidas se iban al descanso.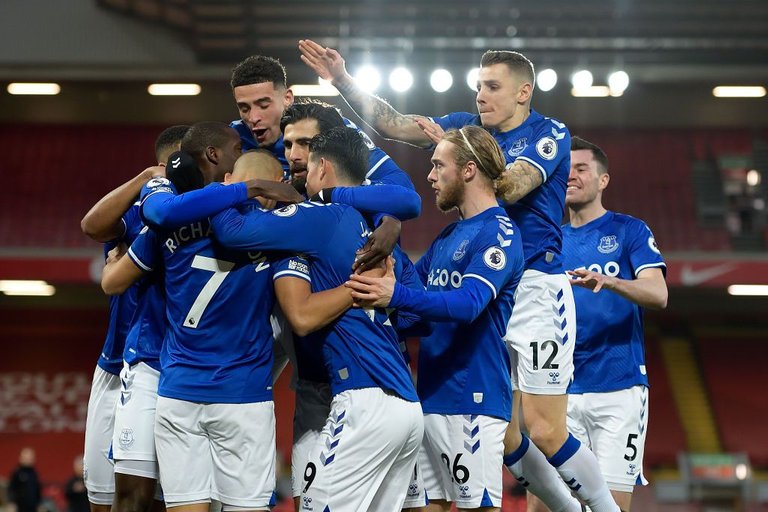 The second half began, Everton came out with another face and overwhelming, just in the first 7 minutes of play they already put the game two 2 to 1 after a center sent to the area Holgate lowered it with his head and served it to Keane who sent it to the network background. Everton's stalking continued, the fans believed the tie and came close after sending a shot near the goal. But in the 75th minute his star player would appear to equalize him and ignite the madness in the Everton ranks. Richarlison after a play of several rebounds managed to execute the shot effectively and scored the equalizer.
Comenzaba la segunda mitad el Everton salía con otra cara y avasallante, apenas en los primeros 7 minutos de juego ya ponían el partido dos 2 a 1 tras un centro enviado al área Holgate la bajaba de cabeza y se la servía a Keane que la mandaba al fondo de la redes. Continuaba el asecho del Everton la fanaticada se creí el empate y estuvo cerca tras mandar un envió cerca del arco. Pero en el minuto 75 aparecería su jugador estrella para empatarlo y que encienda la locura en las filas del Everton. Richarlison tras una jugada de varios rebotes lograba ejecutar con efectividad el remate y marcaba el gol del empate.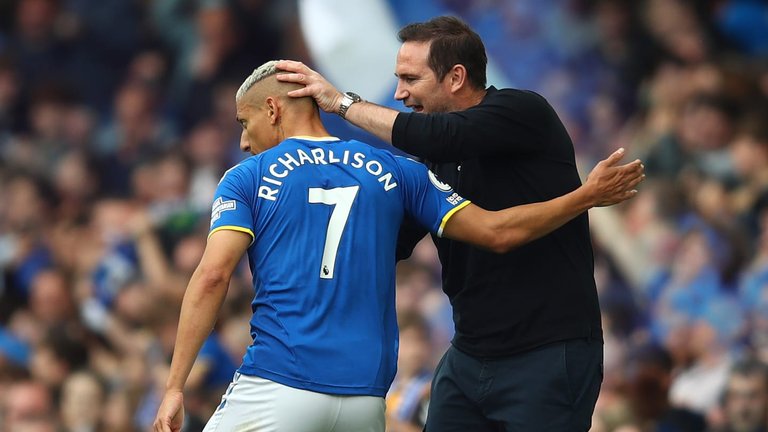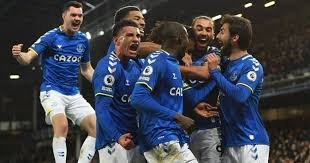 Everto was a steamroller he wanted victory and in the 85th minute after a free kick charged by Gray, Calvert-Lewin hits his head and sends it to the bottom of the net creating an ecstasy throughout Goodison Park and exploding the stands, epic match in the premier league.
El everto era una aplanadora quería la victoria y en el minuto 85 tras el cobro de una falta cobrada por Gray, Calvert-Lewin impacta de cabeza y la manda al fondo de la mallas creando un éxtasis en todo Goodison Park y haciendo explotar la gradas, partido épico en la premier league.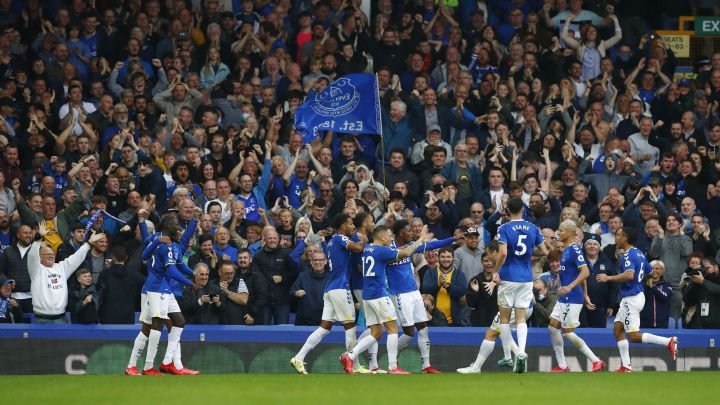 ---
---