Rising Star Journal #23 : New Strategy New Cards!
Hello all busker!! I hope you guys are doing great!
Its another day for Rising Star Journal #23
Today's current progress at @risingstargame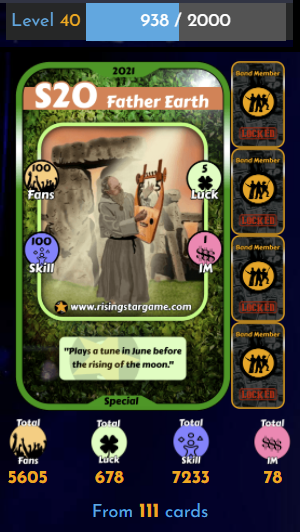 ...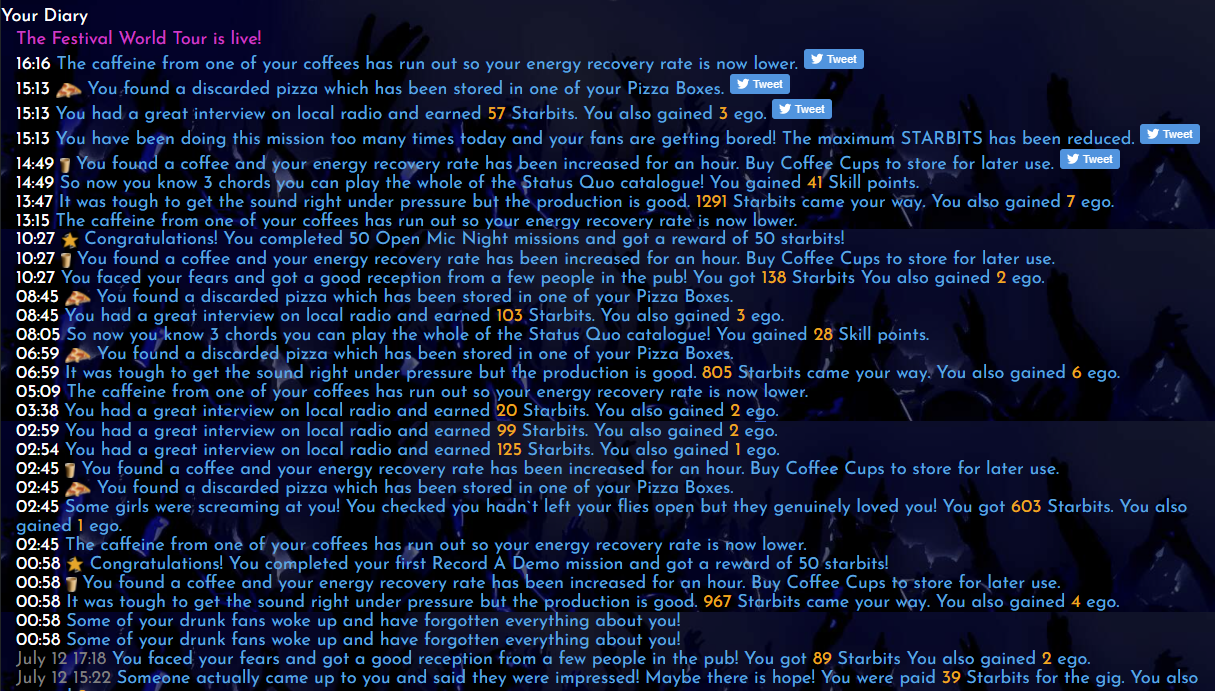 ...
My current achievement: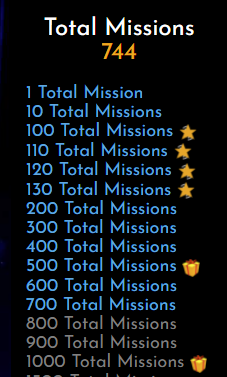 Total mission = 744
Illegal Busking = 300
Open Mic Night = 50
Mid Week Support = 43
Licensed Busking = 13
Midweek Headline Slot = 10
Saturday Support = 5
Saturday Headline = 32
Radio Interview = 76
Radio Studio Session = 8
Shopping Mall Performance = 44
Record A Demo = 3
Another 56 mission for me to get to 800 total mission.
Next target, 1000 total mission!!I More cards!

My current rank went up to 345 from previous rank 352! Still hard to get to top 200. Need to collect more cards and need to level up faster!
Music Promoter Biding



...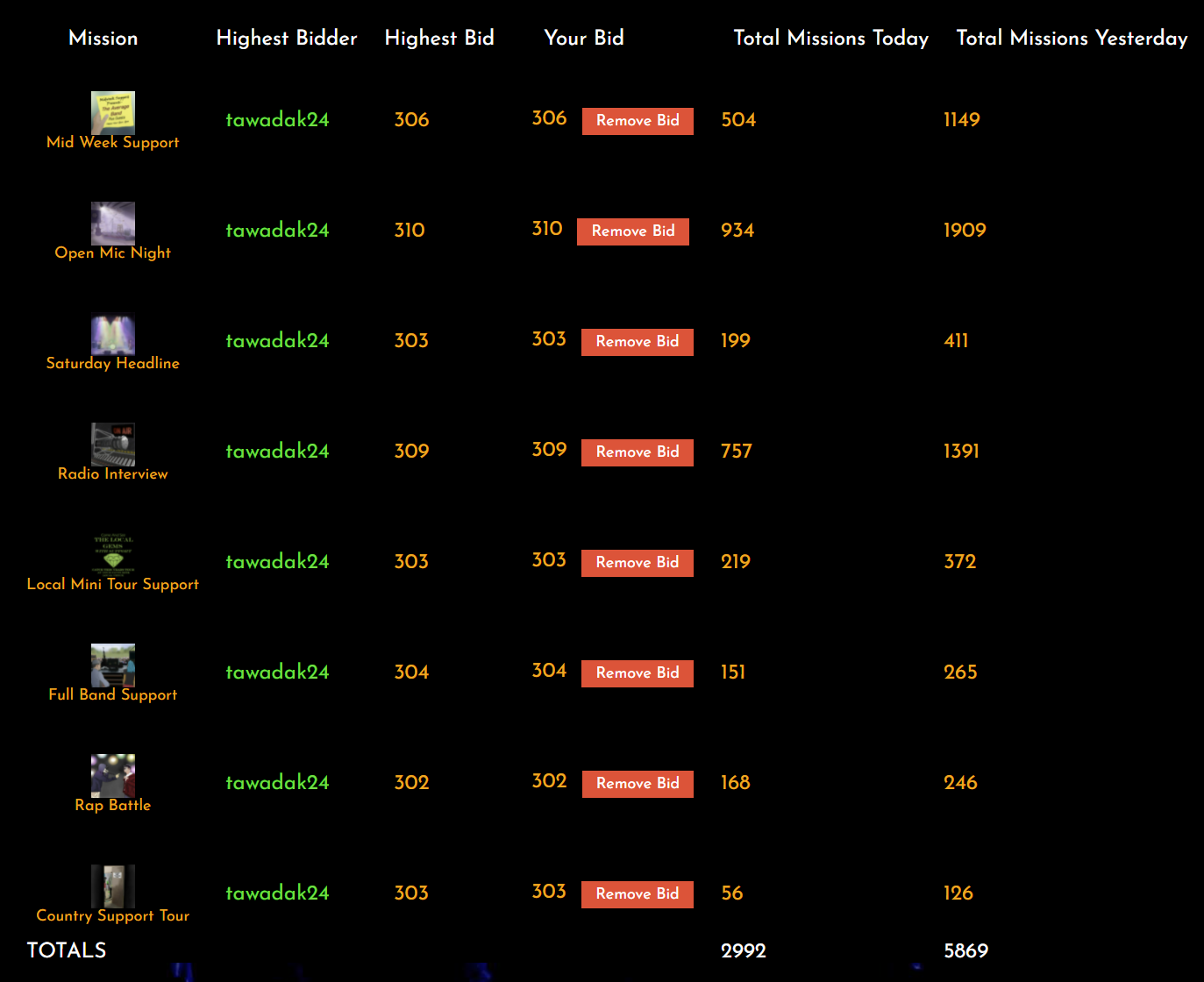 I am trying my luck on music promoter bid.
The bid price was very high today. Average 300 Starbits/bid.
My current card collections :
PEOPLE
13 Buster
20 Rob
21 Eric
22 Arthur
23 Jonny (Jonny yes papa)
24 Slippy
25 Dalilah
27 Melissa
28 Nathan
29 Markie
32 Leaf
R3 Mod (NEW)
R5 Male Rapper
R34 Ed
R41 Storm
R48 Jessie
R49 Bethany
R50 Ali
R54 Ellie
R56 Robbie
R59 Laney
R61 Vimbo
R63 Sonny
R66 Matt
R67 Febie
R68 Penny
R69 Lucy
S20 Father Earth
E5 Headbanging Singer (NEW)
INSTRUMENTS
i25 Cheap Trombone
i26 Rickencrapper
i28 Rusty Trumpet
i29 Cheap Sax V2
i30 Cheap Decks V2
i6 Mid Range Acoustic
i8 Mid Range Mic
R65 Blue Guitar
VEHICLES
E3 Red Lambo (NEW)
R52 Hippy Wagon
t6 Cheap Car
BOOSTERS
Cold Pizza Slice
Pizza Box
CRAFTED
RSTAR G3333
OTHERS
NULL
RECORDS
NULL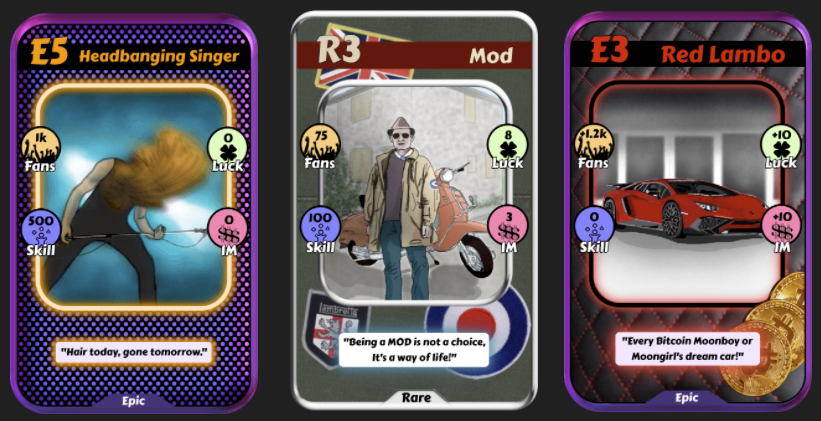 The (3) new card added into my card collection!
Two (2) Epic cards
E5 Headbanging Singer
E3 Red Lambo
One (1) Rare card
R3 Mod
And that conclude today's activity on @risingstargame.
Keep on leveling and keep o busking!!
ROCK ON!! HIVE ON!!
Current Market (STARPRO)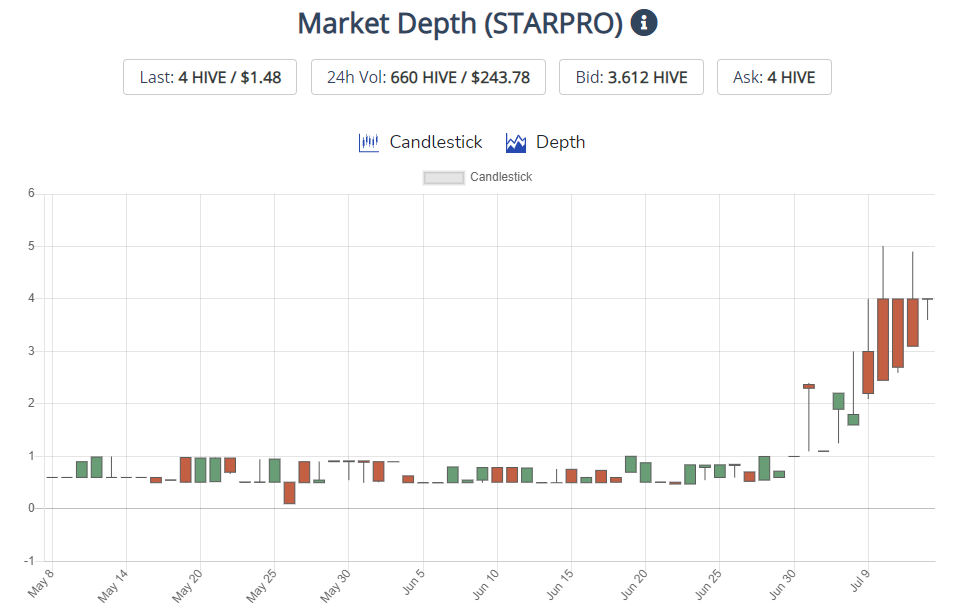 Highest Bid : 3.612 ( + 0.597 Higher than yesterday)
Lowest Ask : 4.000 ( - 0.750 Lower than yesterday)
Current Market (STARBITS)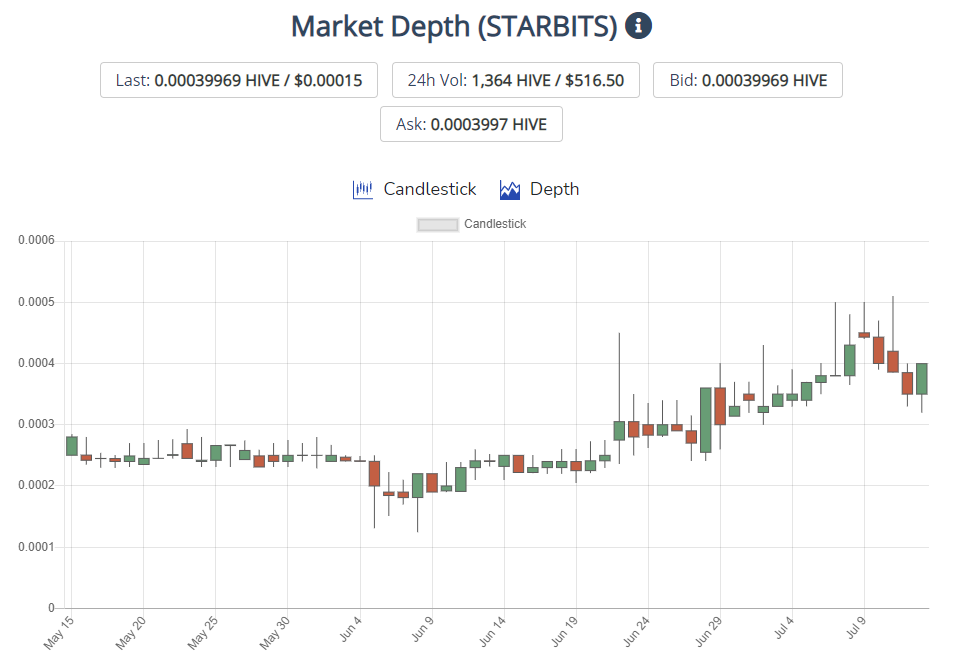 Highest Bid : 0.00039969 (+ 0.00005969 Higher than yesterday)
Lowest Ask : 0.00039970 (+ 0.00002970 Higher than yesterday)
*Starbits price is stable between Bid price and Ask price.
---
Posted via MusicForLife.io
---
---