Let Me Pour My Heart Out: Congratulations JAPAN!!!!! <3 WBC Champions!!! <3



World Baseball Classic finally ended and Japan wound up victorious!!! Yaaay~!!!
おめでとうございます~! (Congratulations!)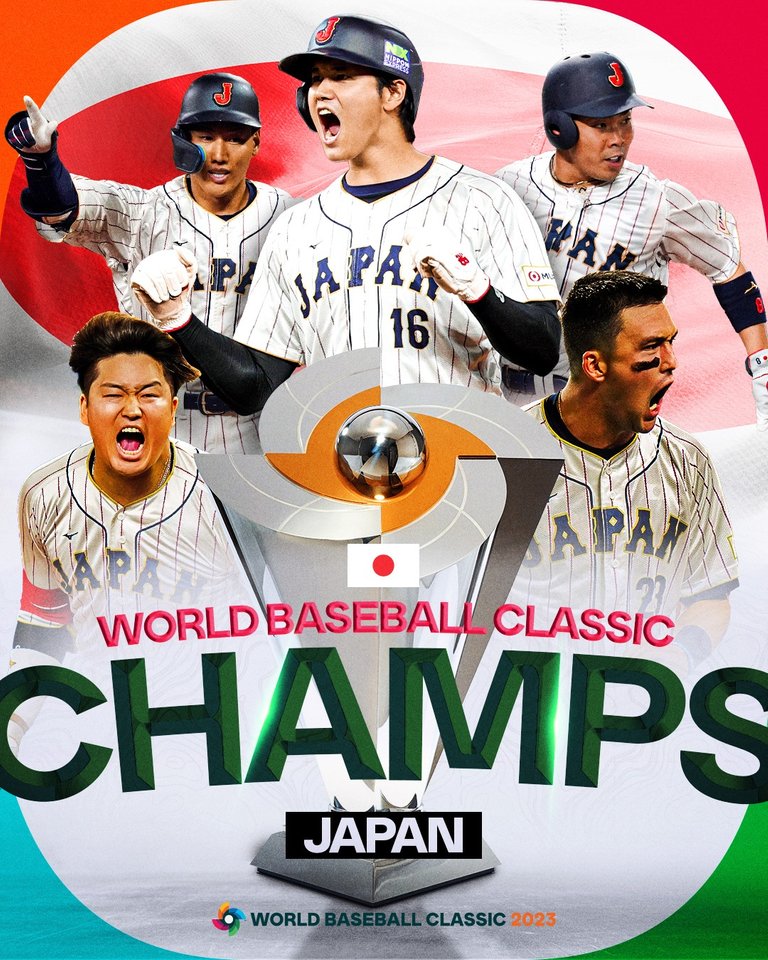 IMAGE SOURCE


I'm truly very happy for their win!

Baseball isn't that popular in my country (the Philippines), but I have been in love with the game since I started watching some baseball anime. I thought the games are a lot of fun.

Since then, I started watching some highlights or clips of MLB games as well as some Koshien games (Japanese high school baseball finals) on YouTube.

One player really caught my attention, and that is Ohtani Shohei. Aside from his baby face, his game style reminded me of my favorite baseball anime character Goro Shigeno of Majors.

They're both 2-way players. They're mainly amazing pitchers and at the same time great batters. Since then, I've also been a fan of Ohtani Shohei. Though I don't watch their full matches since it's not available in my country, I am content with watching the game highlights.

Then World Baseball Classic happened...


During my birthday (March 16), Japan played against Italy in the quarterfinals. Since it was my special day, I video called my bestie in the US... luckily, when I asked her if she could watch the game on their TV, the answer was positive! Yaaaay!!!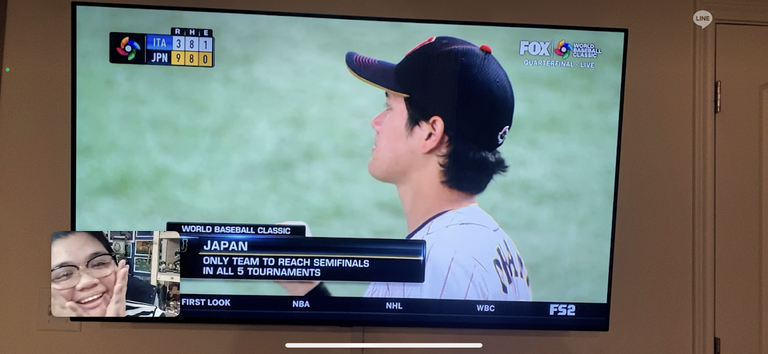 I was able to watch Japan's match against Italy. They won undefeated and reached the semi-finals. It was a pretty great birthday gift for me. <3

My bestie isn't really into baseball, but she also enjoyed the game. (Thanks ate! Loveyah!)

I was glad enough to watch that match... I continued following live updates on the MLB website as well as on FB... Then, my bestie offered to stream for me again during Japan's semi-final game against Mexico.

It would be early in the morning here in the Philippines... and would be a challenge for a night owl like me, but I readily took her offer. Why not?? It's my chance to watch Japan and Shohei play again.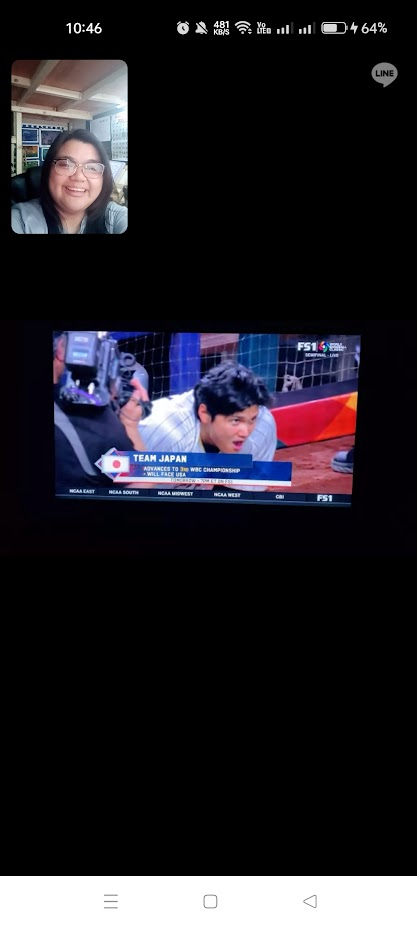 The semi-final game against Mexico was a blast!!!! Mexico was ahead of Japan and one player really stood out. It's Arozarena!!! He robbed Japan a lot of home runs that I felt frustrated watching him, but he was such an amazing outfielder. I respect him as a player.
And then, in the final inning, Shohei got a double, followed by a walk by Yoshida who was then changed by a pinch runner (Ukyo)... and the man of the day Murakami
(who initially didn't do well in the previous innings)
redeemed himself and gave Japan a walk-off win!
That was one of the best games I've ever watched... even including anime matches.
haha
Yes, it was that exciting.
And since Japan got into the championship game, the night owl me had to wake up early again to watch.
(Super thanks again to my bestie for spoiling me.)
It's US Vs Japan... but I was also really looking forward to watching a match-up between Ohtani and Trout. They're teammates in MLB and are known for being great players. Even though their team doesn't stand out and win much
(unfortunately)
, but a match between these two is something to look forward to.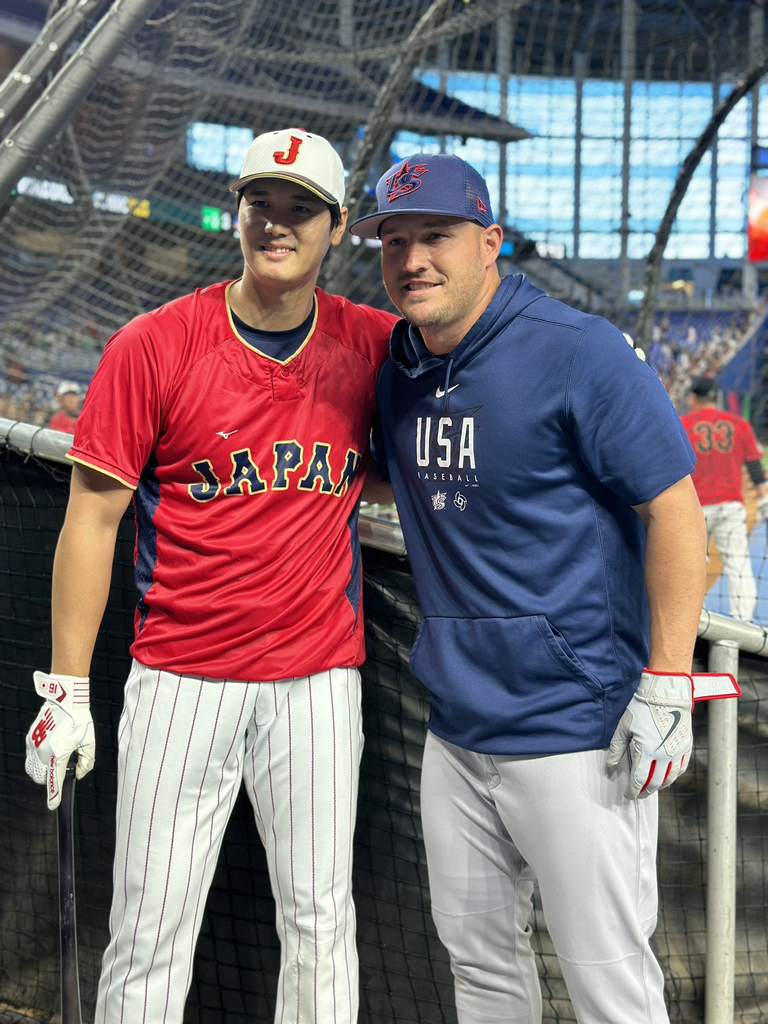 IMAGE SOURCE
It was a slim chance to see it, but I still hoped for it to be a reality.
The game itself was alright. It wasn't so exciting for a championship game, but there is this anticipation. It started to become exciting in the later innings.
And in the final inning, Shohei was picked to close the game. He hasn't been a closer for quite a while, but this situation is so exciting and nerve-wracking!
Top of ninth is Japan trying to defend their lead against the US. There was that moment when two bases
(first and second)
were loaded without a single out. Dang! My heart stopped...
hahaha
But then, an awesome double play happened making the game extra exciting... there are empty bases and only one out left... and guess who the next batter is???
It's Mike
effin
Trout y'all!!!! WAAAAAAAAAHHH~!!!!
It's what I have always been waiting for!!!! And it's there... in front of me... happening and there's no way of stopping it.
I can't help imagining Goro VS Gibson in Major World Series anime. It was freakin' awesome... I couldn't breathe!!!!
DAAAAAANG!!!! Here... let me share the clip from MLB..
VIDEO SOURCE
Dang those 100MPH pitches!!!!
Dang that FULL count!!!
Dang that Swinging STRIKEOUT!!!
Waaaaaaah!!! Congratulations JAPAN!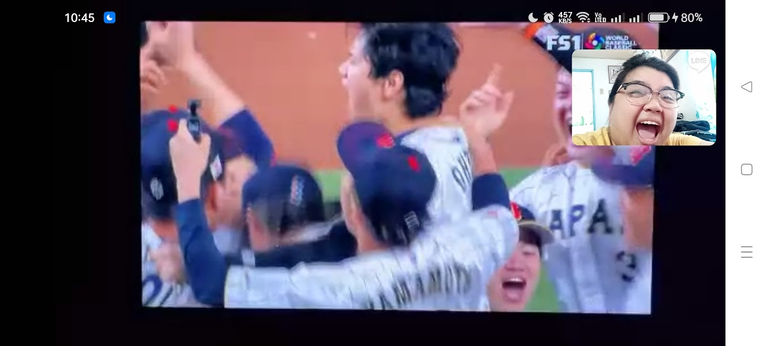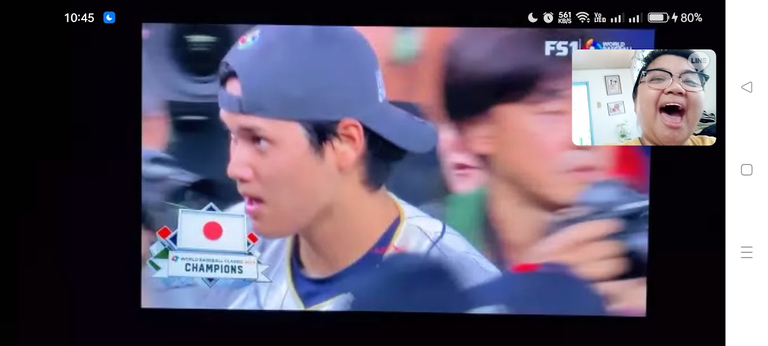 Don't mind my face... but it was such an amazing game
(especially the last inning)
!!!
I fell in love with Ohtani more.
hahaha
I'm looking forward to checking more players from the MLB as well like Trout, Yoshida, Arozarena, Turner, etc.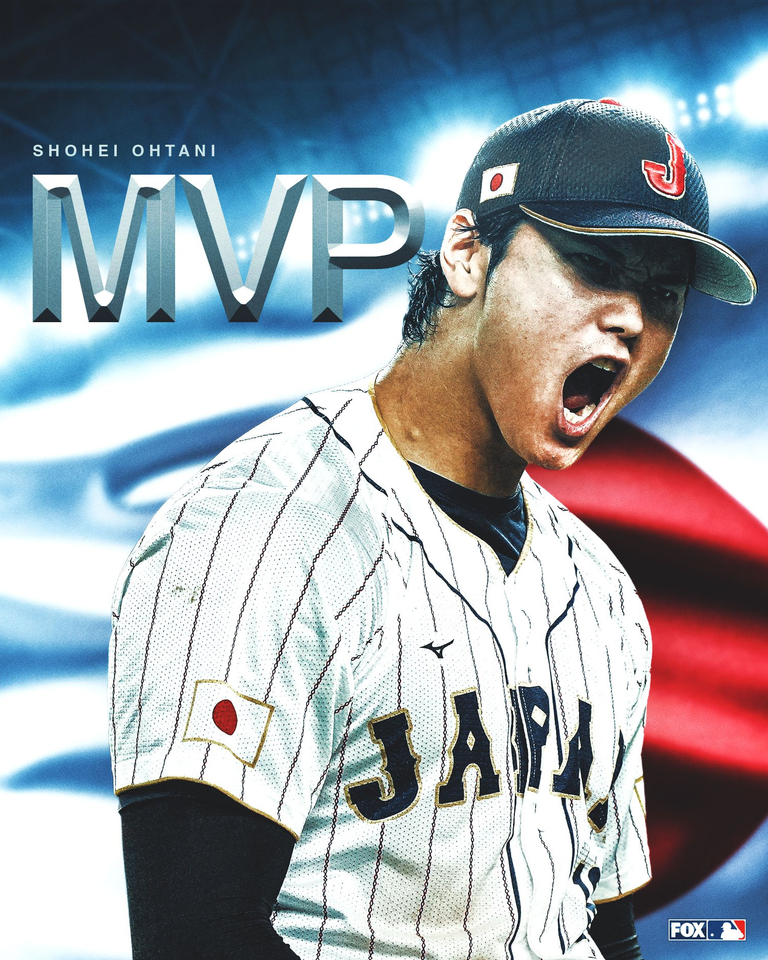 IMAGE SOURCE
A well-deserved MVP and WIN, indeed!!!
Again, thanks to my bestie for giving me the chance to watch.
haha
It's worth being on zombie mode for work later!!! <3
Congrats again JAPAN and Ohtani Shohei~!!!!
---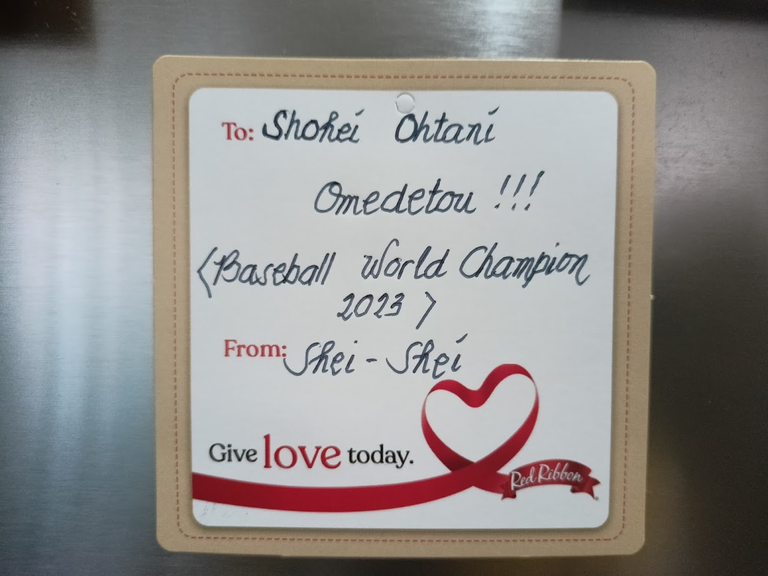 The dedication card for my birthday cake last time was empty and was just placed on our refrigerator door, then my mama wrote this a while ago.. hahaha She calls Shohei her son-in-law coz she once dreamt of him marrying me. My mama has the weirdest dreams... lol
---
---