Is Paul Pogba time up at Manchester United??

So much persistence in the world of football and at a point the attributes of persistency has changed some players in the world of football as some players who have bad time as a result of their persistency help them to change their career and revive them back
While some were not able to. Currently there is somebody sharing and suffering from the fate similar to that. Paul pogba.
Well to an extent, people are complaining about the performance of Pogba over some seasons and accusing him of offering little while taking so much wages back home weekly doing nothing.
But can he actually be blamed for his lows in Manchester United? We will get to know soon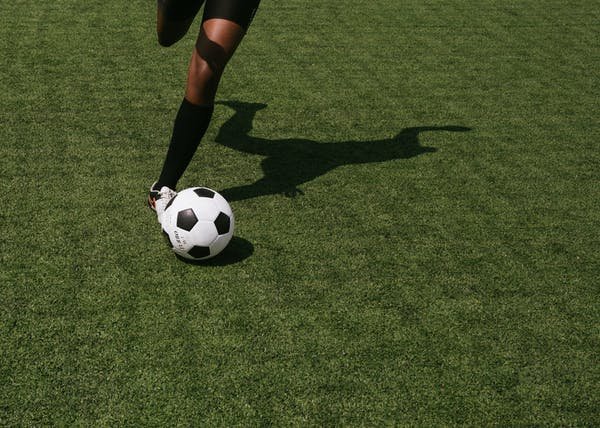 Paul Pogba coming from the Manchester United academy spend some few seasons with man u before been transferred out to Juventus, uptill today, one can vividly say his best season comes in the Juventus shirt.
With all world attention around him when he was at Juventus, including his former club Manchester United, he decided to return back home and was bought back then with the club record transfer fee.
Well it actually did not turn out the way his former club will have expected his transfer to have been. All through the seasons he has used since returning back, it has been full of ups and down. No amount of consistency found and ranging from different factors that one can point out
Well to an extent, injuries serve as a major factor, injury can be a major factor in limiting the performance of players. Great players that should have reach their height in performance but was limited majorly because of injuries.
The ranges from the great Ronaldo, Gareth Bale, Eden Hazard and many more to mention few. Well to an extent, injuries also play a major factor in affecting the factor of performance of Paul Pogba at the club. So much struggle he is facing when returning back from injuries to replicate the same performance he was having before.
Another major factor he had is high level of distraction. He can't just get his head in focusing what was on the pitch he did most of his talking on social media and do less on the pitch. Well I will say he is one of the players that suffer from allowing the distraction of social media to get over their head.
Also having some rift with the coach will always contribute to his performance. But above all, I believe he is not just getting the love he is expected to get to perform in Manchester United.
Looking at the way he always perform when it comes to the France national team, you always wondered what is actually wrong. Why is he not replicating the same performance to the club level.
Perhaps the level of love and freedom he is getting from the national team, he is not getting it at the club level and this has affected his performance.
Well to a lot of extent we can say the time for Paul Pogba at Manchester United is up and he need to move on to another club this summer looking that he already has 3 months left in his contract left. Well he can still do himself some good and change the environment as soon as possible before the time runs out
Or what do you think, Is Paul Pogba time up at Manchester United??
---
---