English premier league golden boot race
Hello buddies, how are we doing today? as for me it has been an amazing day so far. Something cool came my way and I am really grateful to God for that.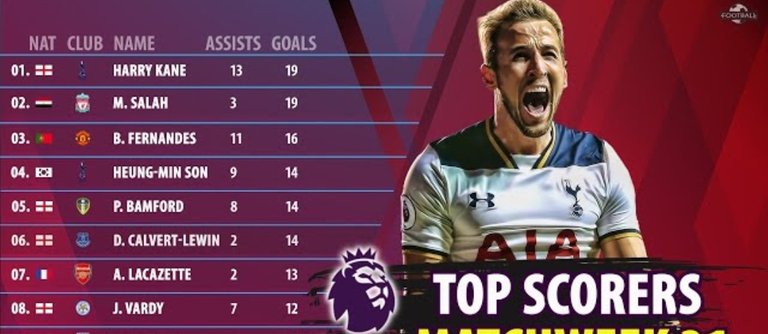 I just checked on the English premier league table and I use the opportunity to check on what the golden boot race has for us. Well, I must admit that I am happy for how the race is looking. Some of the players you don't predict to do well are the ones occupying the position. If you follow how some team are performing you will say that they will be the one to produce highest goal scorer list, but take a look at it, some of the team topping the English premier league have their players far away or shy from the top scorer list. They are all doing well, but it is just that I am surprised not to see their players.
When it comes to the English premier league boot race we know it is not always easy to seat to get to the first position. I must congratulate Mohammed Salah for being consistent for about 4 years now. He is indeed a great player, I just don't know how he is doing it. Despite Liverpool fc poor form this season, he is still on second position on the list. Kane is another player I respect so much too, I don't know how he is doing it also but he is very consistent and he has been doing wonders for long. He has been occupying the 1st-5th position almost all the time. I off my at for him.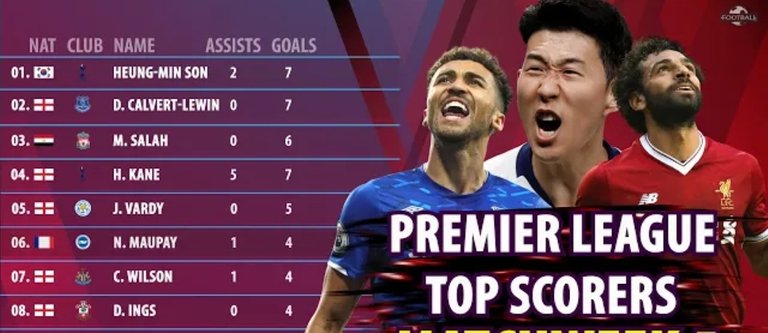 If you observe well you will notice that Tottenham Hotspur is not doing well at all this season. They are in same boat with Liverpool fc, they both are struggling badly. The English premier league 2019/2020 season is almost done and dusted, it is showing and written on the fence that they might not qualify for the Uefa champions league spot next season. I pray they can revert things and narrowly qualify for the Uefa champions league spot next season. That aside, we can see that despite their poor performance, I am referring to Liverpool fc and Tottenham Hotspur poor performance, they still make to produce players occupying the English premier league top list which is good I must admit.
I still believe Liverpool fc can still have narrow chance to qualify for the Uefa champions league if they can win all their matches and with just four (4) point below Chelsea fc, I believe they can enter the top 4 spot. Tottenham hotspur on the other hand still have hope too, I know the gap difference is big but if they can have a win in all their matches, they can narrowly qualify as Liverpool fc is trying to do.
Back to the English premier league golden boot race, the players occupying number one position is Harry Kane. He is occupying the position with 1 point above Mohammed Salah. If he wants to win it, he should put in his best performance if not Mohammed Salah will surprise him. We should not think that is very hard for Mohammed Salah to attain, the issue with Mohammed Salah is that he is just addicted to scoring just a goal per match. He should have gotten far by now assuming he keeps scoring all those missed chances. His scoring form is questionable. This is just his problem but despite that he still manage to rank high in the English premier league golden boot table.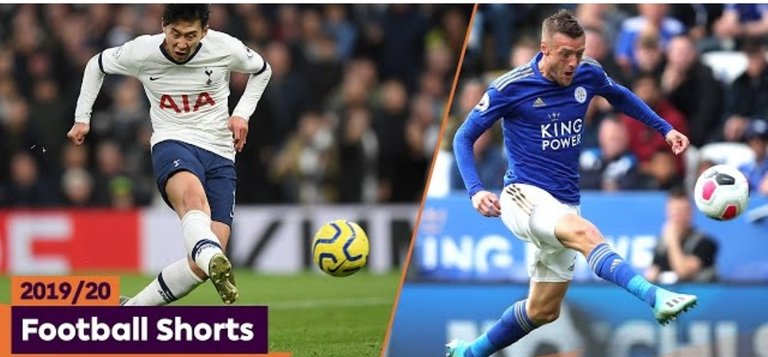 The second person on my list is Mohammed Salah of Liverpool fc. He has scored 20 goal and he is just point below Harry Kane. This is going to be a big test for him but I believe Mohammed Salah is one player you don't joke with. His issue is that he doesn't have the luck of scoring lots of goals per match. Assuming he is able to do that, he would have scored more than 30 goals this season. I am very sure he will win this year episode of the golden bot, I will be happy to see that. But that is not an assurance, we all knows that the best player will always win.
On the third spot, I saw Bruno Fernandes of Manchester city ccupying third (3) position. I already knows he should be on the list, he is in fantastic form this season. The reason that Manchester United are doing well is because of him. He has scored 16 goals and he is four (4) goals below Mohamed Salah. Congrt to him, he is such a nice player.
Son Heung-Min is occupying fourth (4th) position this season, he is a good player too. Incase you don't know him, he is currently playing for Tottenham Hotspur just like Harry Kane too. He is the brain work in the team. He has scored 15 goals which is amazing for him. I have watched him played this season, he is very fast and smart with the ball, I just wish he can win this year edition of the English premier league golden boot. I know that will be very hard to attain.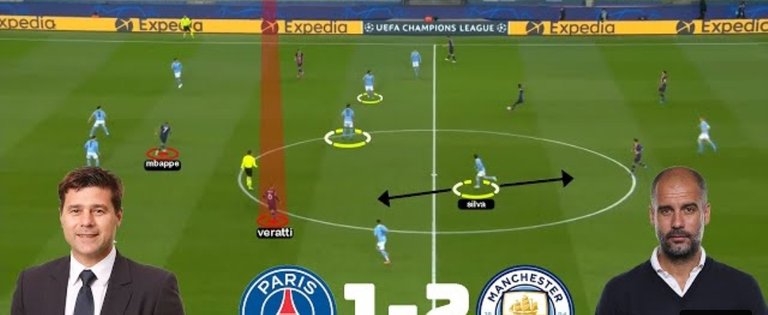 I will end on the team occupying 5th position. Bamford of leeds United is the one seating on that position and I am so happy seeing strange face here. 14 goals, for him, this is very far from the top spot position. I don't see's him winning it but I am happy seeing strange person on that spot.
        All photos were     
               taken with my  
                   phone.

Stay bless as you go through this post.
---
---