After five years and four (4) consecutive trophies, Manchester city are out of Efl cup
What a nice looking day I must admit. Yesterday I was trying to set up my post but because of some certain things I had to leave it and focus on what is more important. These days I have gotten alot of things to catch up with but that is not bad, it is normal for humans to have things running, this is what is really making the world interesting I must admit.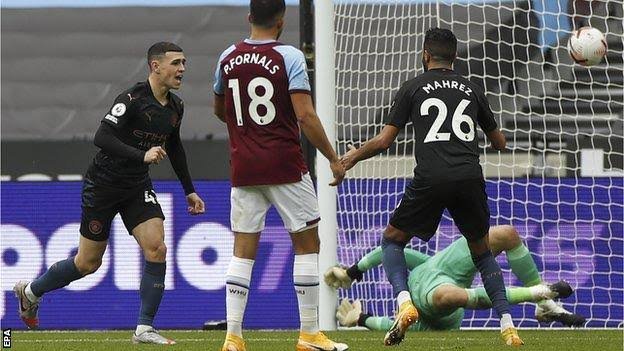 The rate at which matches are sprouting out right now is something else. When last did we experience the English premier league and also the Uefa champions league? Not long ago and now we are faced with another match. Well, this is the more reason while a team should have a second team. The essence of the back up team is to help the team in a situation like this if not, fatigue will surely sets in. I have seen team which because of not having good second eleven or team, they end up loosing out on their league matches or important matches. Such is very possible because of fatigue.
Today I will be discussing about how some of the EFL matches went. First of all I will be starting with the match between Westham United and Manchester city. When it comes to this cup Manchester city have proven to be one of the best performing team so far and that has happened for the past five (5) years as they have not been knocked out of this competition. It is just a good thing seeing your team always doing best when it comes to such activities. The Manchester city team are gradually turning this competition into something amazing, they wanted to turn it into their birth right I must admit.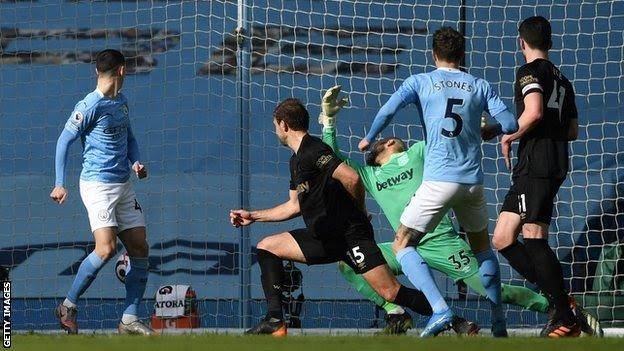 The match between Westham and them started, you just have to see the fire work and how electrifying everything is. Recently things has changed and we knows how good the Westham United team are. Because of how good both team are, we saw how lots of chances were wasted and at the end, the first and second half ended and there is no goals. I must admit that I enjoyed the match to the end as more opportunities were seen flying around with nobody to take it.
Since it ended with nobody taking up the chances we have to move to penalty spot where the fate of all players will be decided by their self. The penalty kick started and it was Phil Foden that missed immediately Mark Noble scored from the penalty kick. After that miss, all the rest players scored and that is how Manchester city after five years were thrown out of the EFL cup.
At this stage I must admit that I was left dumbfounded with the outcome from the match, I wasn't expecting Westham United to defeat Manchester city from the competition at this stage. I guess I will say Westham United took we all by surprise as they did what other team have been trying to do for a very long time now. Holding such record of always going to the EFL final for about 5 years and winning this trophy for about four (4) years is so amazing I must admit.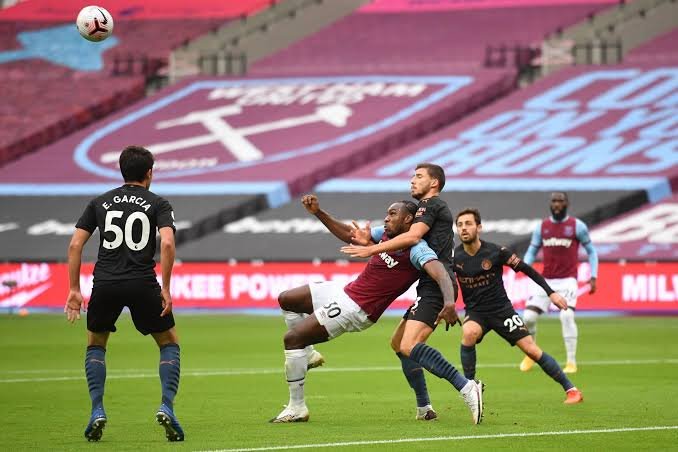 Well, finally goodbye to the Manchester city team as we will be having another Efl champions this year. It won't be them again since they are out of the competition. I am just wishing that my team at this stage can be favourite following their win against Preston. We still have good team like Tottenham Hotspur, Leicester city, Chelsea
fc, Arsenal fc and host of other team that can stir up things.
I will talk more on how some of the other matches went but before then I want to just share some of their scores.
Preston North End
0
Liverpool
2
Burnley
0
Tottenham Hotspur
1
AP
Leicester City
2
Brighton & Hove Albion
2
FT
Stoke City
1
Brentford
1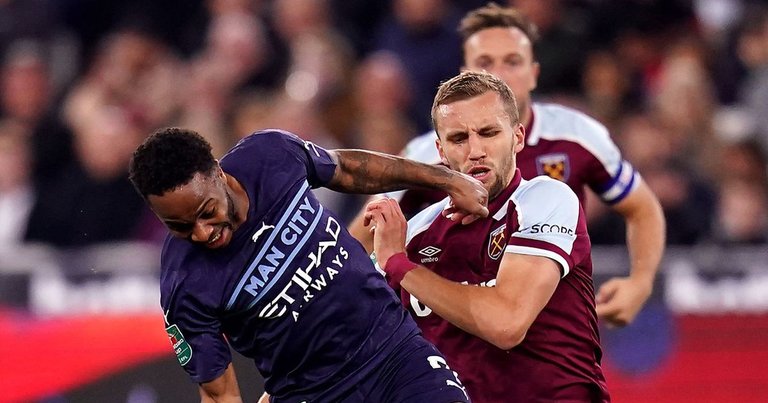 AP
West Ham United
0
Manchester City
0
FT
Arsenal
2
Leeds United
2
AP
Chelsea
1
Southampton
1
AP
Queens Park Rangers
0
Sunderland
0
I will end the post here and if you have anything else to say please air your view by commenting
---
---