All road leads to France as Liverpool fc progresses to Uefa champions league final
Many of my friends were calling me to congratulate me yesterday after the amazing Uefa champions league display we put on. I decided to take my time before I discussed about this match base on some certain things that I came across. I am so happy that with what happened in the matcn we were able to out turn things. It is not usually how far it goes but how far it went. But as we have it, it all went good on our side and today I am glad that I am here celebrating despite the funny first half that almost makes me developed cold feet.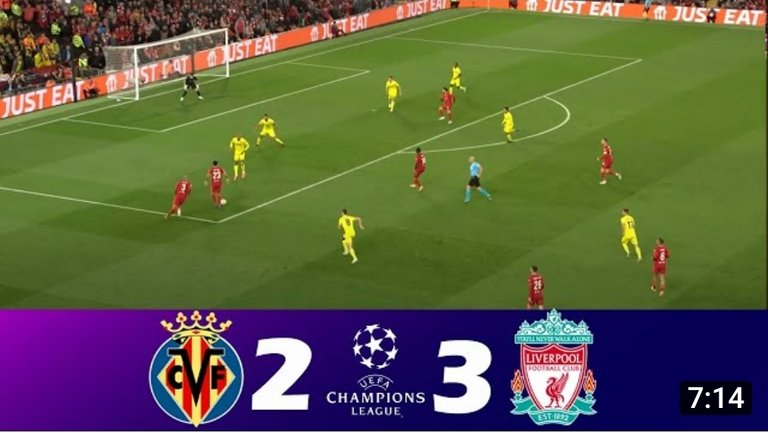 Many people don't know what it takes to be a supporter, they think it is just claiming to be a supporter. I must admit that being a club supporter is more than that. I will spare up my time one day and discussed about being a club supporter. We should better start knowing that when it comes to being a true supporter a lot of things has to be put in place. We knows how we put in effort countless times into ensuring that we promote our club here despite having zero benefit from it. That is one spirit I was able to show yesterday before the match started.
Deviating from the above and talking on what we have at hand, normally I wasn't expecting it to be an easy ride for my team yesterday but I was very sure that my team will qualify. The moment the match started I was shocked to see that it didn't takes up to three (3) mins before Boulaye Dia scored from Etienne Capoue assist. The moment this goal came in I knows that Villareal fc will love to throw in all their effort since they started pretty well. When a team starts like this it is always good and since it is their home soil it is obvious that they will get all the support that they surely needs. This is why I criticize Liverpool fc immediately they allows that first goal to get in.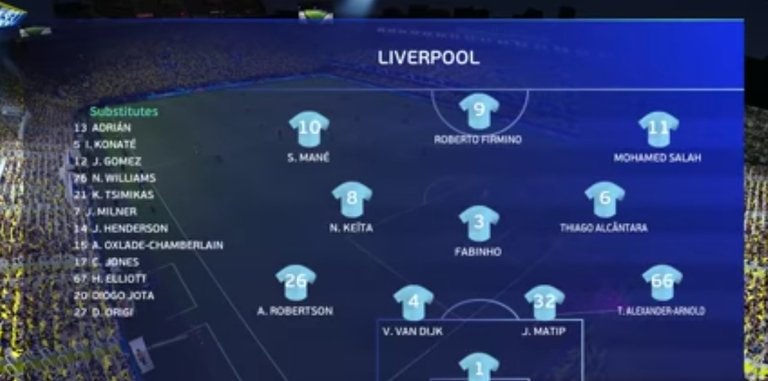 I must admit that I was buried with fear seeing how far Villareal fc stole everything from us. Funny enough, it seem like the Villareal fc team studied Liverpool fc type of paly very well and they decided to show Liverpool fc the same style of play that Liverpool fc showed them at Anfield. If you have been following up with my post you will see where I hinted that Liverpool fc should have defeated Villareal fc up to 4 goals at Anfield, that will help to put them in a better position but we wasted opportunities that we should have relied on.
That aside, I was just lamenting following the pressure that I am seeing that the Villareal fc team were pushing on us. This became a big issue for me and other Liverpool fc fans because I knows that if we continue with this style of play we will surely be defeated. Remember we were playing against Villareal fc, their country (Spain), their fans etc. This will makes it worse for us. All this I believe Jurgen Klopp should have known and considered but that didn't happened. I know Jurgen Klopp was considering a lot of things as we have the English premier league title race to battle for. Despite that he should not have made this a priority, it should be one match at a time.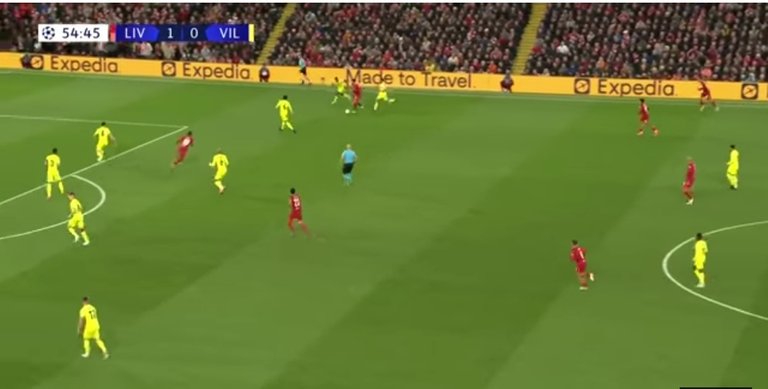 While deliberating over all this, Villareal fc adds more salt to injury as F. Coquelin scored from Etienne Capoue assist in the 41st minute. Immediately this goal came in I knows this means trouble for my team. I knows that if eventually any goals goes in for Villareal fc with our poor current form it will be disaster for ur. At this point in time I was just so confused, I was thinking what will happen to my team if eventually this match went in favour of Villareal fc. This really became a troubling time for me as that eventually ends the first half. I was happy the moment the first half ended. I knows that this will helps us to re-shapen things.
Just like what I said, the half time gave Liverpool fc the opportunity to restructure things. Jurgen Klopp seeing that it wasn't Diego Jota night decided to have a rethink as he immediately throws in the informed Luiz Diaz. The moment Luiz Diaz came into the team things changed as Villareal fc defence did not have the required energy to size the man and almost immediately his energy got felt. He dishes in a good opportunity that led to Fabinho scoring from Mohamed Salah assist in the 62nd minute. The moment this goal came in I knows that Villareal fc is in trouble. While celebrating the goal it didn't take up to five (5) minute before Luis Diaz made his own impact felt as he scored from T. Alexander-Arnold assist. The goals was just too amazing following the sublime header from the rave of the moment Luiz Diaz.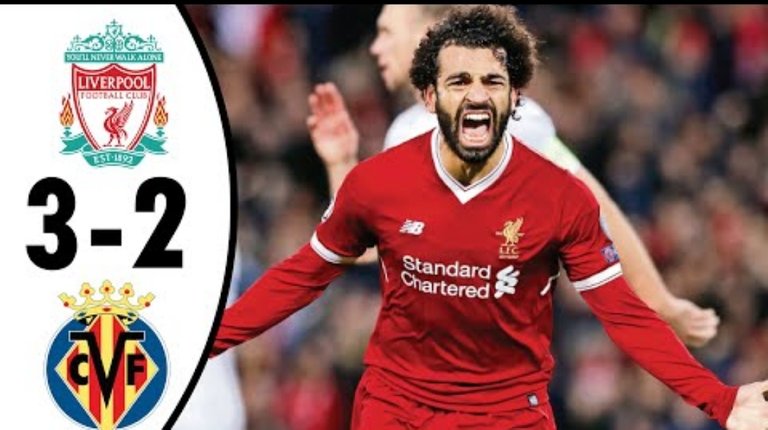 With this goal we got back to levelled terms but ahead of them on aggregate base on our home win. You just need to see how I was smiling and finally Sadio Mane wraps it up through Naby Keita assist in the 74th minute. Incase you still contemplating on how it happened this is how it goes. Congratulations to Liverpool fc team, the fans and every other body that supported us this far. We will continue pushing far until we wins the Uefa champions league, FA cup, the English premier league and other amazing trophies. I just can't wait to see how everything will happens.
I will end the post here, if you have anything else to say please air your view by commenting.
Posted using SportsTalkSocial
---
---