Catch me if you can: Real Madrid heavily defeated Real Mallorca to extend their top point
Good day buddies, to all my sport lovers out there how are we all doing? For some time now I have focused heavily on the English premier league, this is simply because this is one league that I love so much and the other reason is because the club that I am supporting, Liverpool fc is here. I have seen fans who jump from one league to the other but I don't do that, I prefer to stick to a league and be glad I did than move from one to the other. There is no sense in that but I am not bothered by what they are doing, I am just after my own self.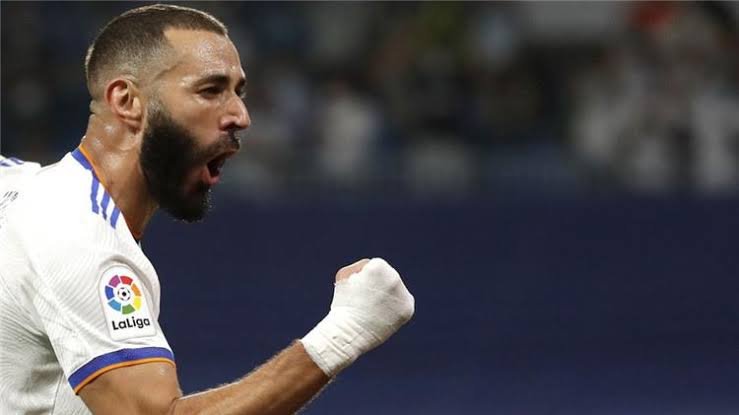 We have lots of matches to talk about at this period ranging from the English football league to the Spanish premier league. I was trying to watch the match between Chelsea fc and Aston villa yesterday in the English football league when I came across the big match between Real Madrid and Real Mallorca. Before I progresses further I will love to say that we should use this medium to give kudos to C. Ancelotti, he has really done a lot within this short period he has been with Real Madrid.
If you take a look at Real Madrid you will know that a lot of work needs to be done in the team, but despite that Carlos A accepted the job and he is now busy building the team into the giant he wanted them to be. When Real Madrid were in top form you will see all coach happily accepting the job because they knows the work they want to do or the work they will be doing to the team is not that hard so they are happy to accept the job knowing fully well that they have little or no job to do.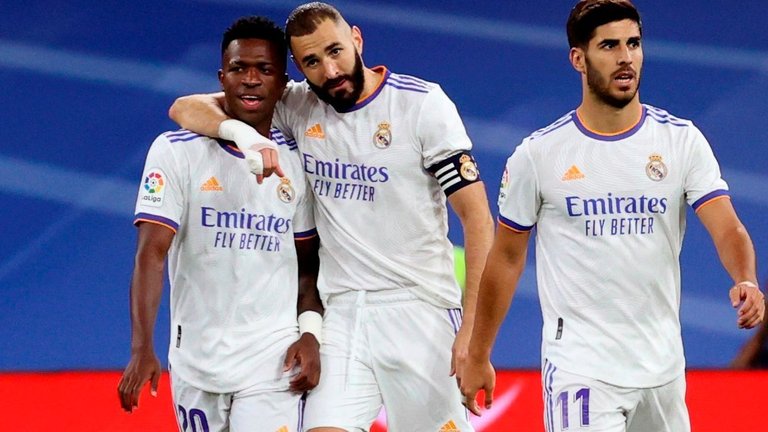 It is just like signing for the team and winning trophies just like what players keeps doing when it comes to transfer to Barcelona fc or other notable clubs. Every body wants to win trophies with little or no stress. That is good but there is nothing sweeter than a situation where you knows that during your time with a team, your performance was not just for the trophies but fully for the team. We all saw what is happening with Real Madrid team but despite that just like the message I am trying to pass, C. Ancelotti accepted the job and gradually he started doing the repair. This is the more reason I said he deserves the kudos for everything happening to the team right now. I just wish he achieves more as he commit his entire time to see this team progresses.
While trying to get myself entertained by the English football league match between Chelsea fc and Aston Villa, I came across the Real Madrid and Real Mallorca match. It was one of the best match played yesterday as goal was just flowing in from left to right. It was all about Real Madrid as they defeat Real Mallorca 6 to 1. What makes this match interesting is because of the fact that with the point earned, Real Madrid are now 16 point upfront when it comes to the Spanish premier league. What an amazing performance I must admit.
From what I have at hand, Atletico Madrid and Sevilla fc are the only side that are putting more pressure in the Real Madrid's way. Barcelona fc have to play their way back to how it uses to be as they are currently suffering. They are now occupying 8 position with 8 point. Truth be told we are not far gone, Barcelona fc can still bounce out from the stage they are and started challenging Real Madrid or whatsoever team that is seating ahead, it is just their mindset that will help to see them achieving such reign.
Back to the Real Madrid and Real Mallorca match, the goals started dropping in the 3rd minute as Karim Benzema opened the scoring before Marco Asensio added to it in the 24th minute. Kang In Lee scored after Asensio scored in the 25th minute to make it 2-1 in favour of Real Madrid before Marco Asensio once again through Kareem Benzema assist makes it 3-1. That ended the first half, the second half started and the goals started raining on Real Mallorca once again. Goals from Marco Asensio, Karim Benzema and Isco in the 55th, 78th and 84th minute added to the tally as Real Madrid defeated Real Mallorca 6-1. What an amazing result I must admit.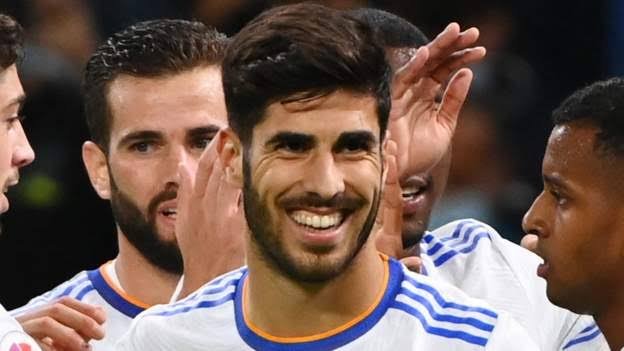 With this result Real Madrid are now seating on top of the log table with 2 point above Atletico Madrid. I will end the post here, if you have anything to say please air your view by commenting.
---
---