Chelsea fc hammers Norwich city 7 nil
Wow, it has been long I saw such brutality. First of all I just want to say congratulations to Chelsea fc team and their fans for such a good win and I just wished they will continues like this with this good form. The win is amazing to me because Chelsea fc took their opportunities well. Some person told me Norwich is a side struggling for regulation, well, they are right, but truth be told not all big team will wins this type of match against a side battling with relegation like Norwich fc. Seeing a team taking their opportunities is something to celebrate and make merry of.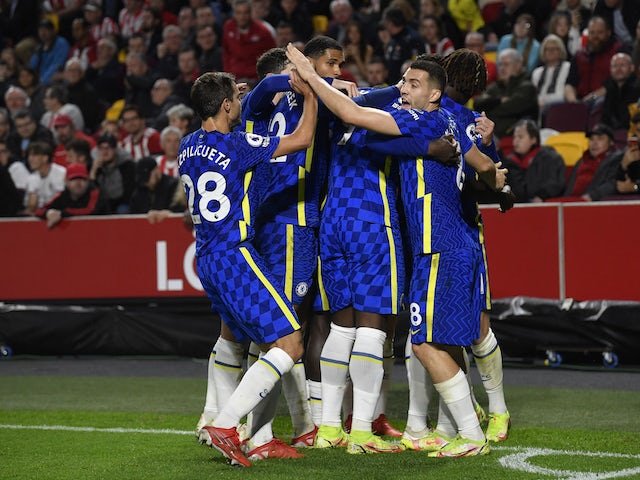 With that win Chelsea fc have now increased their point which they use in topping the English premier league table pending when Liverpool fc will play. I think they might be able to extend the gap tomorrow as Liverpool fc will be playing against Manchester United and that match will be played at the home soil of the Red devil which is Old Trafford. I see it as a very interesting match and from what I am seeing it might be hard for Manchester United to defeat Liverpool fc base on the good form that Liverpool fc are into. But I am seeing a draw, if that happens it means Chelsea fc will have more point seating on top.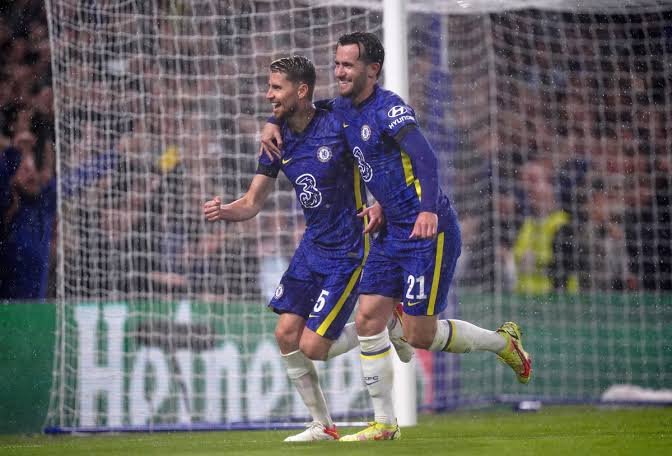 Tomorrow I will be staying glued to my tv watching the Liverpool fc versus Chelsea fc match and it is going to be very interesting for sure. Deviating back to the match at hand, Chelsea fc started the scoring in the 8th minute by Mason Mount through Jorginho assist. While applauding that goal the second goal came in the 18th minute through C. Hudson-Odoi and the assist was from Mateo Kovacic. It was at this level I know it is not going to be easy for the Norwich fc team.
Getting to the end of the first half in the 42nd minute Reece James got the third and it was a nice assist from Mason Mount. These was how the first half ended for both side as Chelsea fc got three goals.
After waiting, finally the second half started and it didn't take that long before Ben Chilwell got the fourth goal for Chelsea fc and that happened in the 57th minute through Mateo Kovacic. At this point I was just laughing at the Norwich fc side. It was just too simple for the Chelsea fc side as they didn't stop there. Max Aarons scored in the 62nd and it was a fantastic goal. While Norwich fc were struggling with what is hitting them, to make it worse Ben Gibson got red carded in the 67th minute.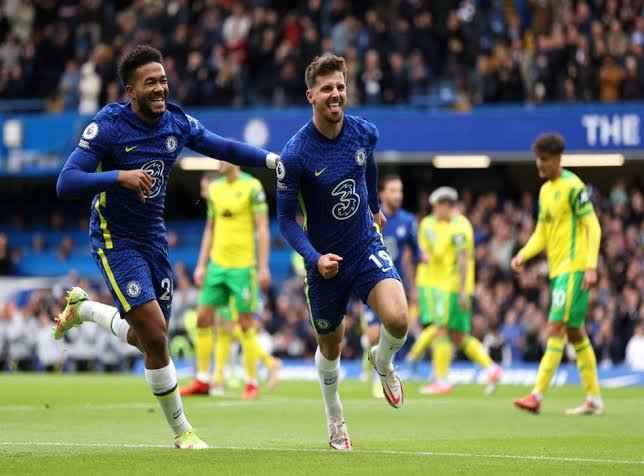 After the red card in the 85th minute Mason Mount scored through the penalty kick and at his stage it was too hard for Norwich city side to bounce back. All they could do is fight for a consolidation goal. While fighting for that it was Mason Mount that added the last as he scored in 90+1 minute through R. Loftus-Cheek assist to make it 7 nil. What a game I must admit. It was really more pains to the injuries as I felt really ashamed for the Norwich fc team.
Just like what I said above the match was full of fun and the Chelsea fc side enjoyed their day i.e the brutality. They took their point and I love seeing team taking advantage when the time present itself. I will love to see more good performance from them like this as all the players did well. As for the Norwich fc side they should learn to improve on their performance as they performed so badly. Maybe they struggled because Chelsea fc was a big side. Well, their next match I just need more improvement from them and I hope they got that achieved because I will be looking out on that for them.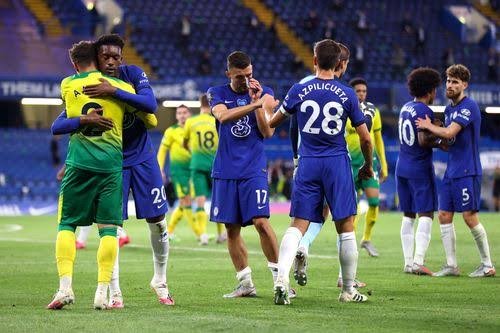 The match has ended and it was interesting as usual. 7 nil was not an easy goal margin and the Chelsea fc team did it by getting such margin. We should stop saying Norwich city is not a better side. When it comes to the English premier league, all team are good. I will end the post here, if you have anything to say please air your view by commenting.
---
---