Chelsea fc keeps soaring high: Epl recap
What I really love about the Chelsea fc team is how they have taken everybody by surprise this season with their amazing performance so far. This is what I love seeing all the time. I love to see more competition in a given league all the time. The English premier league have never failed on that regard. Almost every team can testify of how strong the English premier league is and also the coaches and entire bodies promoting it can also testify. It must not be a big team leading with the mantle all the time. Smaller team can pick it up and makes the English premier league unbearable for everybody.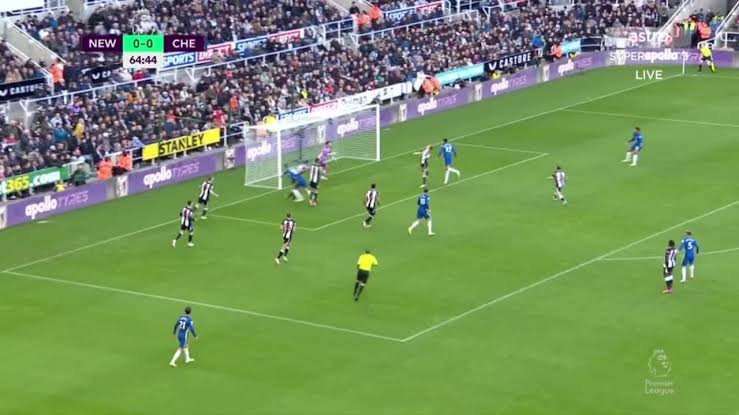 Some seasons past we all saw how it was Leicester city's that stir up the English premier league. They stir it up by picking the mantle. We were all looking at them like they were just jokers, we say they can't do anything. Under our very nose Leicester city won the English premier league. This happened like a shocker to me because I was among those that said they can't win the English premier league.
As per what I said above, we have more team that have done more than that when it comes to the English premier league. They came from no where and end up winning the English premier league. What I am trying to say and we should know is that when it comes to the English premier league, it is not easy to win. I am using this medium to tell us that when it comes to the English premier league, it is full of surprises. This is why it is very important for every team to be serious with whatsoever thing that they are doing. Don't say that they are more matches to be played so it is not bad if you play a little bit. You will find you self to be blame later if you cultivate such habit.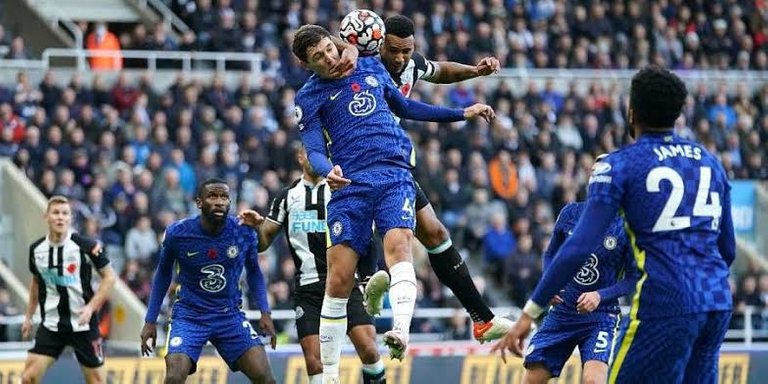 Now back to what we have at hand today, Chelsea fc have caught my attention and I am impressed by all the things they have done so far. Many people were saying Newcastle United are smaller team but I disagree on that. There is no smaller team when you are talking about the English premier league, all the teams are so good. We all knows that Chelsea fc are the world best team and with the way they are going I was expecting fatigue to hit on them but that hasn't not happened, I just don't know how they are dealing with it. This is the more reason I have given their head coach thumbs up, he is really doing well I must admit.
He played against Newcastle United just a day back and they struggled a little bit before getting the result which they finally wanted. They played all through the first half and it ended goalless. This is the reason you can see why I said that when it comes to the English premier league there is no smaller team. Newcastle United are currently in the relegation zone, this could have helped Chelsea fc as Newcastle United are already struggling. That didn't happened, Newcastle make sure that Chelsea fc suffered a lot before they got the goals. The second half started and it took Chelsea fc 65th minutes into the match before they were able to get the first goal through Reece James. Immediately this first goal came in, the Chelsea fc team got boosted.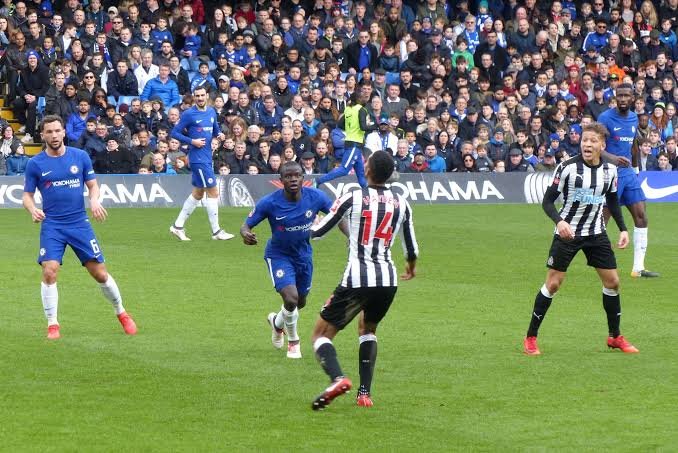 As they were playing the moment it got to 77th minute, Reece James got his second and this means a lot for the Chelsea fc team as they knows they can now hold on to this lead. While the Newcastle United team where looking for a consolidation goal it was Chelsea fc that makes it three through Jorginho in the 81st minute through a penalty kick. This ends the match for both side as Chelsea fc walks home with 3 point. It was a well fought battle for them, it wasn't easy at all I must confess.
The Chelsea fc fans were really happy knowing full well that the Liverpool fc team were unable to pick up three (3) point as their match with Brighton Hove Albion ended draw. This means that Chelsea fc are now 3 (three) point above Liverpool fc.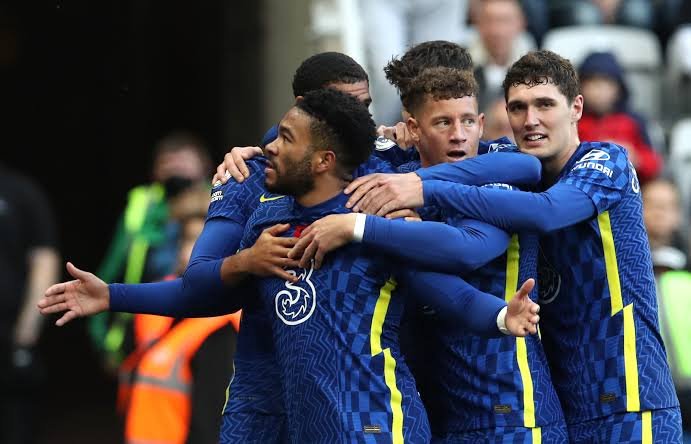 I will end the post here, of you have any thing else to say please air your view by commenting.
---
---