EFL Cup: Despite poor performance from Liverpool fc, they still managed to secure a win against Norwich city
For those who don't know what Efl cup stand for, permit me to guide you a little bit. I won't be going that deep because of the surrounding nature of what I have at hand. The Efl cup is formally referred to as Carling cup before it was later changed to The EFL Cup. I grew up meeting the name as Carling cup and ever since then I have fallen in love with the competition following it motive. Currently the Efl stand for the English Football League's. The good thing about the competition is that it involves 92 English Football league clubs and the final is always held at Wembley to make it more interesting.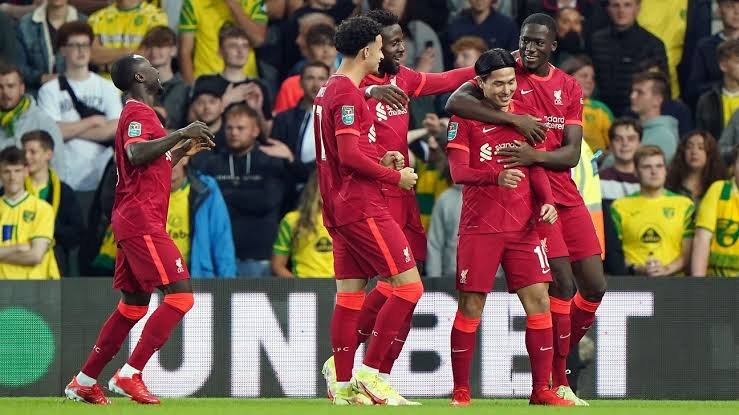 There is something special about the English football league that I also love and it will be bad if I won't talk about it. Do you know's that any team that will win's it qualifies for the third round of next season's Uefa Europa league. This is one driving force that pushes this cup into a more likeable phase. Since people and team knows that there is good reward apart from winning the trophy they always make sure that they put in all their effort to ensure that they comes out with something rewarding. The issue here is that many big name clubs sees this English football league competition as just a small competition, so they don't put in their best.
For some time now, if you have been taking note, you will see that this league have helped to give the younger players who on a normal day will struggle to get a playing time more time to perform. What I am trying to say here is that they are some players who are signed to their team but haven't gotten the chance to perform base on the fact that they are bigger and better players performing on same wing with them. This pushes them into frustration and at times they want to depart such team.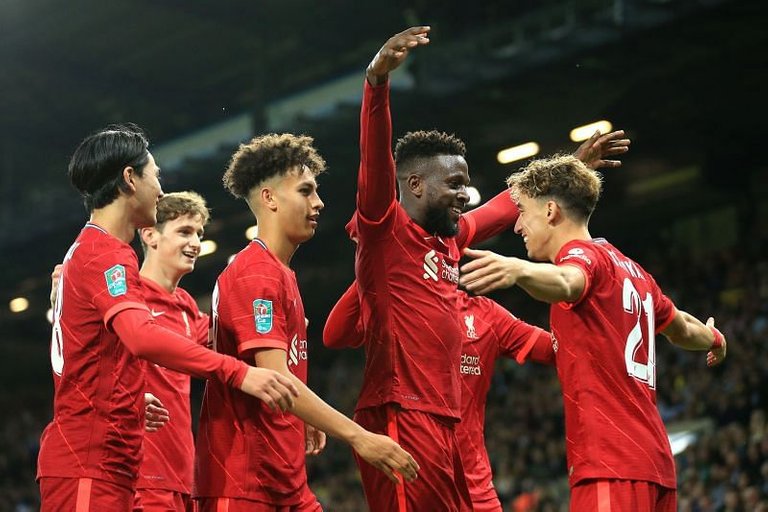 It is with the above reason that different league went ahead to ensure that they put in different avenue to ensure that all players are being carried along. In a situation where there is different league competitions which players can embark and partake on, you will see love and happiness flowing all over the such league. We need more league or competitions for players to be able to have more playing time but that doesn't mean we should get everywhere flooded by competition, if such happens the essence of fun soccer won't be met.
With the above I believe we have gotten little clue of how the competition came about. It is really interesting to know about histories of competition, at least it gives you the insight of the competition or league at hand. The more reason why I visited the English football league today is because of the match between Norwich city and Liverpool fc. Watching the match last night shows that our second team needs to step up their game. It is not to win matches but is your performance a good one? That is what we should look at.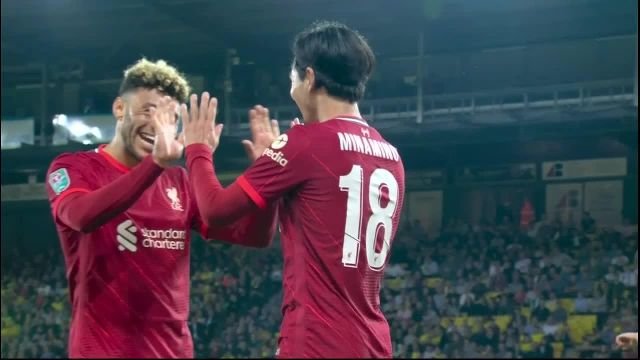 One good thing that I love about the match is that it was a fast opener for the reds as Takumi Minamino scored in the 4th minute through Divock Origi assist to give Liverpool fc the lead at Carrow's Road. After that goal, Norwich city was given the chance to get back into the match as they were awarded a penalty in the 42nd minute but it was saved by the Liverpool fc keeper. The goal was missed by Christos Tzolis. I really felt bad for Norwich city after such a big miss which could have given them the mindset to fall back into the match.
That ended the first half and the second half saw same thing. The second half saw Divock Origi this time around scoring from
K. Tsimikas assist. During the first half it was Tsimikas that scored from Origi's assist, but the second half saw the reverse happening, this is interesting I must admit. That goal takes Liverpool fc into two goals advantage. After the goal, it was all about Norwich city but they were unable to match up their performance as Takumi Minamino scored the last goal in the 80th minute through A. Oxlade-Chamberain assist. That is how the match ended in favour of Liverpool fc. With this win Liverpool fc are now through to the round of 16 and I just wish they are able to keep up with this win till they eventually gets to the final stage.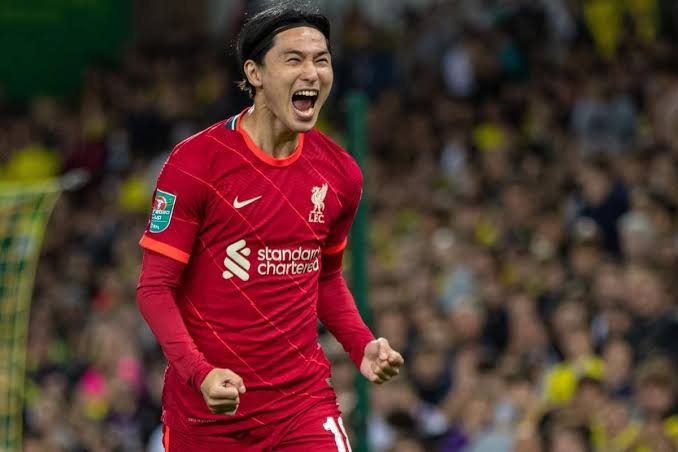 Truth be told, Liverpool fc won but the fact still remains that the performance was awful. I just hope Jurgen Klopp revisited his team B and make amend to it before our next match in the English football league cup. I will end the post here and if you have any thing to say, please air your view by commenting.
---
---