Is it going to be an English team final?
Just recently I was discussing with a friend and we really spoke a lot about how we will love to have another English team final. The last time that happens should be about three years ago. Come to think of it, I must admit that the English premier league teams have really been performing well when ever it comes to the Uefa champions league. Take a look at three (3) years chart you will see that it has been the English team dominating the chat. This is something that I have been praying to see, I am so glad that it is currently happening. What a time to be alive I must admit. I just want to see the English premier league teams dominating the chart.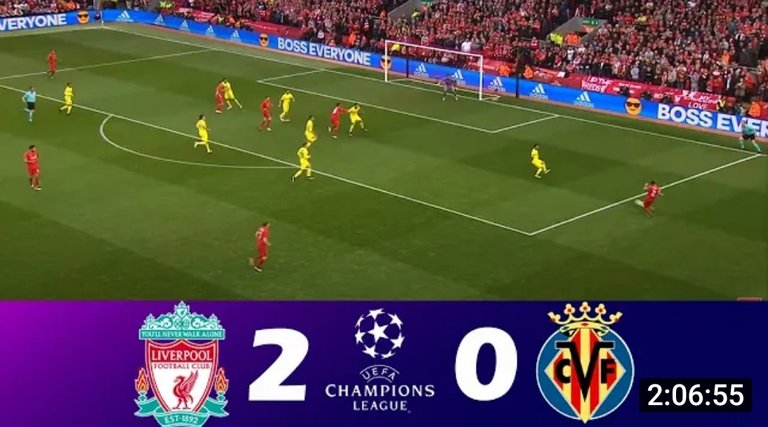 About three years ago it was Liverpool fc that won the Uefa champions league, last year Chelsea fc won it, this year we are observing to see who will lift the Uefa champions league trophy. From what I am seeing here if we are to rate by performance we can see that Liverpool fc is the team that truly deserves to win this year episode of the Uefa champions league trophy. If they wins it and the FA cup, it will go as one of their best season so far. Just imagine winning all the trophies, it will be worth celebrating. For some it might be difficult while some it might not be but nonetheless, I will be grateful if we wins it.
Just like what I am saying above we have Real Madrid, Liverpool fc, Villareal fc and Manchester city in the Uefa champions league Semi final spot. As we have it, they have already played their first leg and it is the two English premier league team that have won theirs i.e Manchester city and Liverpool fc. Manchester city defeated Real Madrid 4-3 at Etihad stadium, that means that they need to get the job finalized when they played Real Madrid at Santiago Benebau next week. If they wins it, they will eventually progresses to the final of the Uefa champions league competition.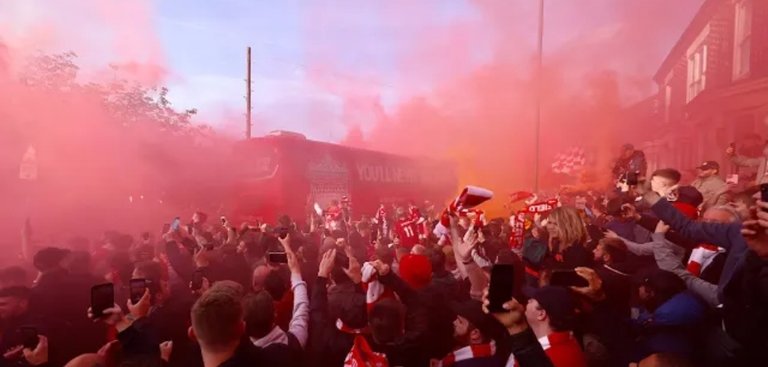 Because Manchester city wins their first leg encounter match at Etihad they shouldn't thinks that they have gotten the work done already, they still need to put in a lot of effort. We all knows Real Madrid, they are one bad side that always do wonders at their home soil. Just imagine what happened during the Chelsea fc match, Real Madrid out turn things and later defeated Chelsea fc. With that we knows we are not new again to their tactics, if you give them opportunities they will surely get you knocked out without thinking twice. We are knows that Karim Benzima is one player that you don't test with goals, he is so informed.
I am urging Manchester city to be at alert, they should knows that Real Madrid will not make things easier for them when they plays against them next week. They should make sure that they defend well so that they can get Real Madrid defeated. If they got Real Madrid defeated and they progresses to the final of the Uefa champions league competition then it will be the turn of Liverpool fc to do same. Liverpool fc on the other hand could have wrapped it up at Anfield assuming they defeated Villareal fc up to four (4) nil ranging from all their missed opportunities but nonetheless, they end up winning just 2 nil which still opens opportunities for Villareal fc to be able to do some damage. One thing I want to say is that we should never over write this team (Villareal fc), they are a very good side and surely if the chance present itself they can surely do damages. Two nil advantage is not a big deal, any team can surely out turn it.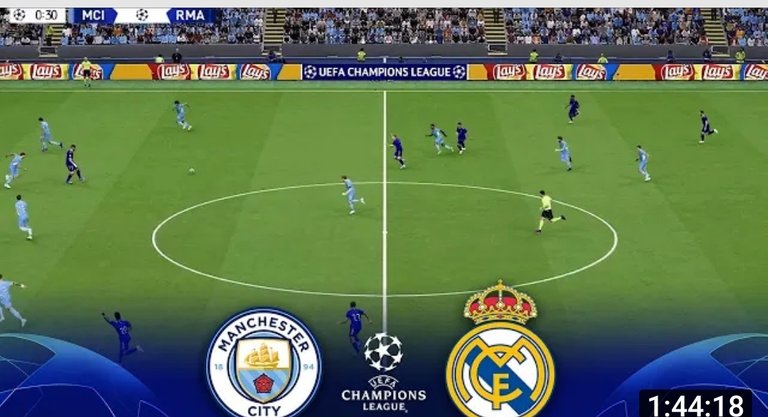 From the above we can see that Liverpool fc and Manchester city have the advantage right now as they are both ahead of Real Madrid and Villareal fc team after defeating them in the first leg semi final encounter. The second leg of the semi final encounter will be the decider as we await the team that will progress to the final of the Uefa champions league.
Photos were gotten from YouTube

From what we are seeing, knowing full well that Liverpool fc and Manchester city have won their first leg Uefa Champions league semi final encounter, is it going to be an English premier league final? If yes or no, please state your reasons by commenting below.
Posted using SportsTalkSocial
---
---