Liverpool fc extend their dominance as they got Atletico Madrid defeated: Uefa champions league update
If you have been following up recently you will see that this match will stand as one of the best match when it comes to the Uefa champions league group table this year. I am saying this because we saw how it ended beautifully well, although when I was going through Jurgen Klopp speech he mentioned that Simeone wasn't happy so at the end of the match they didn't exchange greetings. Well, that is expected.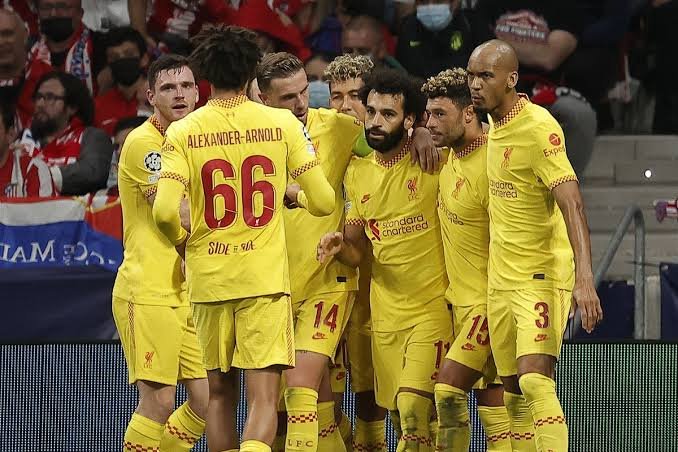 Liverpool fc have been sending the signal across with their amazing performance if you are to judge by how far they have performed recently. They are letting the world knows that they have one of the best team and with what they have, they can crush any team that comes their way.
For some time I have been saying that if Atletico Madrid wants to upset Liverpool fc they should makes sure that they develop a strategy or way which they can use in making sure that Mohammed Salah won't be able to perform. We knows this is very difficult but this is what they needed to do. The moment they can do this they will see that they will be able to outplay Liverpool fc. The strength of the team-Liverpool fc lies in Mohammed Salah.
Before the match if you have been following you will see that he damage Manchester city and Watford fc. He is in form, no wonder Jurgen Klopp says he is the best player in the world recently. If you are to follows up you will see that he is right. During the Watford match we all knows that it was Mohammed Salah that pave the way for Sadio Mane with a wonderful assist which sees Sadio Mane netting the opener in that game. You just need to see how the pass was distributed by him, it was just too amazing and to wrap it up, Sadio Mane didn't fail in making sure that his impact was felt. He scored the goal brilliantly.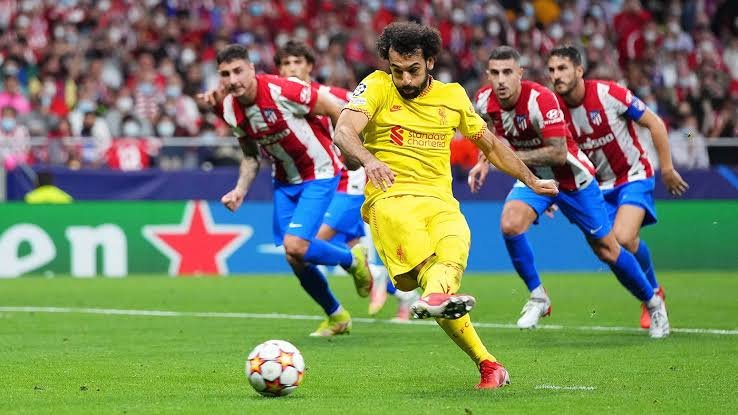 With such form running into the Atletico Madrid match I knows it is going to be an interesting one for both side. Jurgen Klopp introduced an amazing side which features James Milner, Sadio Mane, Mohammed Salah, Arnord, Van Dijk, Keita, Matip, Firmino, Henderson and Robertson. It didn't take that long before Liverpool fc made their impact known.
The first goal for Liverpool fc came in the 8th minute through a walk through ball by Mohammed Salah. He beat the Atletico Madrid defence before he records the goal. We all know that defeating this team is always difficult, it was really interesting seeing Liverpool fc ahead after 8 mins into the match. While they were thinking of how to equalize the first goal, the second goal for Liverpool fc came in the 13th minute. The goal came from Naby Keita who scored a rocket in the 13th minute to make it 2nil in favour of the reds. When this goal came on board the entire Tico team and fans were left in disbelief. As a strong team they won't dwell on that instead they keep focusing on how to rewrite the game.
As a strong side Tico side keeps pushing and it came to their turn as A. Griezmann scored in the 20th minute through Koke's assist. The moment this goal came on board the entire Tico team became rejuvenated and their performance soar. They keep pushing and pressing and it was the informed A Griezmann that got the second and the equalizing goal for Atletico Madrid in the 34th minute through Joao Felix assist.
This goal rewrite the entire match as the Atletico Madrid team are now into the game. They started playing the match well not until in the 52nd minute where the unexpected happened. Griezmann the Tico hero was shown red card for the challenges he dish out on Roberto Firmino. This is what led to the red card and that red card was what killed the tempo of the Tico side.
With the red card both side were still playing to see who will get the much needed 3 point. They battle to an extent and in the 78th minute Liverpool fc side were awarded a penalty kick. This is where the changes finally came from. Mohammed Salah stand and takes the penalty kick and he converted it pretty well. This gave the Liverpool fc side three more point as they seat on top of group B with 9 point while Atletico Madrid are on second position with 4 point.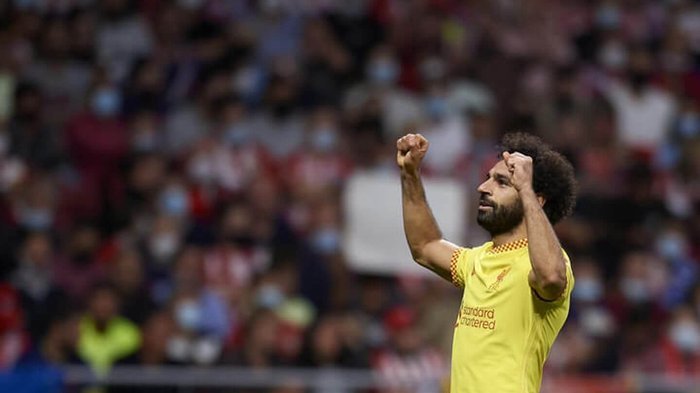 This ends the match for both side as Liverpool fc defeats Atletico Madrid by 3-2. I will end the post here, if you have anything else to say please air your view by commenting.
---
---