Liverpool fc set for another adventure as we play against Benfica fc in a double leg encounter in the quarter final of the Uefa champions league
With the way things are going we can see that it is not that easy to be called champion. Just take a look at what the Liverpool fc team are passing through in a bid to be crowned champions. It is not always easy being in almost all competition. Take for instance we have Liverpool fc in the FA cup and any time from now they will be playing against Manchester city in the FA cup, this is one big test for them apart from the other fixture which will sees them still playing against same team.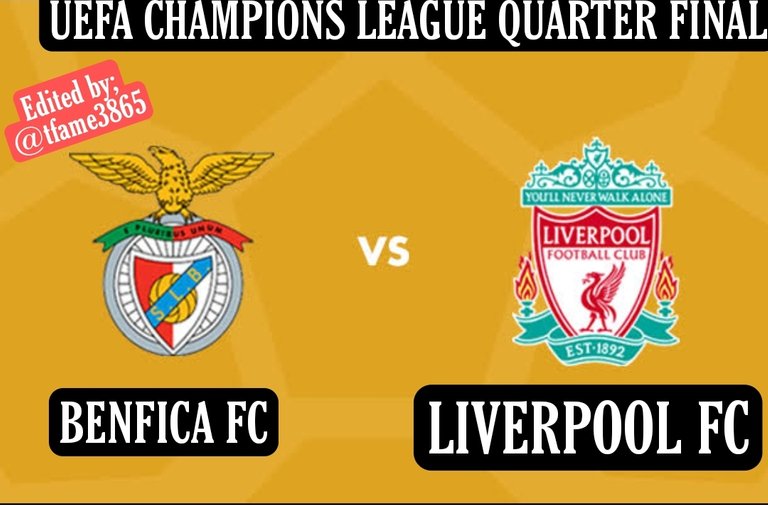 We are also in the English premier league title race and that alone is something more than special. We the fans wants to see Liverpool fc winning this trophy, we need to have more of it on our deck and just like what I hinted above, it will be something interesting to know that we are able to win such trophy after such an intense season coupled with the speculation from so many individuals. Despite being tipped to be able to win almost all trophies this time around, we don't need get that running on our head, we need to keep fighting till we make the speculations reality.
Liverpool fc have to be focus and consistent if at first they want to achieve result. It is for sure not going to be an easy journey coupled with the numerous difficult matches at hand. From analysis we have teams like Manchester city to be played both in the English premier league and also in the FA cup competition just like what I hinted and talked about above.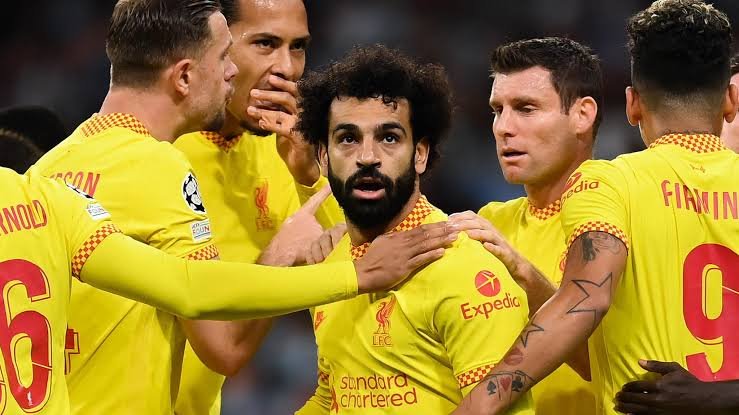 After that we will be playing against Benfica fc in a double leg encounter in the Uefa champions league. After that, we have Aston villa, Tottenham Hotspur, Wolves, Southampton fc and Manchester United in the English premier league. All this is not going to be an easy one for Liverpool fc compared to Manchester city's fixtures. This is where I am tipping Manchester city to win the English premier league despite being a Liverpool fc fan. The stress might be too hard for my team Liverpool fc to handle.
Deviating from the above talk and delibrating on what we have at hand which is the match against Benfica fc. I must admit at this point in time that I am certain that the first encounter i.e the first leg which will be played on the Tuesday is going to be a decider for the semi final progress. I must say that despite everything I am really happy to see my team being drawn with Benfica fc at the Quarter final fixture. I gladly accept this fixture than seeing my team being drawn with Manchester city, Real Madrid, Bayern Munich or Chelsea fc.
The first encounter between Benfica fc and Liverpool fc will be hosted at their home soil which is Estadio da Luz and that will be at Portugal. If we are to follow things I will say that from history this is definitely going to be a very difficult encounter for Liverpool fc because from research the two team have played against each other ten (10) times and during those times Benfica fc have performed well. During the last encounter when Rafeal Benitez was still around Liverpool fc got defeated by Benfica fc.
What I am really happy about is that we have the mantle at hand right now, going there to take on their team first will mean a lot for my team. With that we can use it to boost our game play if we performed poorly or not. This was same thing that happened during the Inter Milan match, we did well at their home soil and when they came to our home soil we were more relaxed coupled with the fact that we felt that the job was already done. We need to make sure that whatsoever that it looks or seems, we need to ensure that we win at their home soil tomorrow, that alone will help to place us in the Semi final spot amidst the return leg which will take place at our home, Anfield.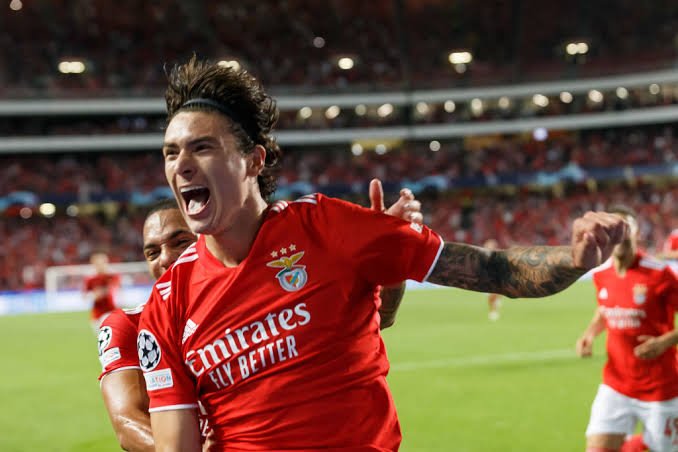 I will love to end the post here, if you have any questions to ask please do so by commenting under this post. I will give my best by making sure that I got all comment replied.
---
---