Manchester city drew with Crystal Palace an advantage for Liverpool fc
At this point in time I am so happy as a Liverpool fc fan. I will say I just wish Manchester city can continue on this kind of run, we just need to keep winning while we wish them to keep loosing point haha. Well that is what their fans will be wishing us too definitely. I just want to see them loosing point so that we can do justice to the English premier league by going top and winning it. We just can't pass through all this stress and didn't win the 2021/2022 English premier league trophy, it will really be so painful and hard to bear such burden. This is simply why I don't want it to happen. The boys have put in a lot of work, they deserve result.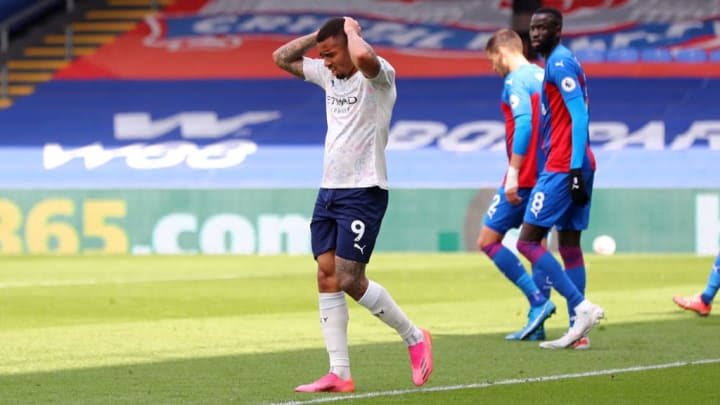 The moment I saw the fixture I was so confident that Manchester city will struggle a little bit but I never thought that it will end goalless draw. The reason I believed that Crystal Palace can draw the game to some certain extent is that I knows how the Crystal Palace team can give bigger and stronger team problems, they are just fund of destroying any big team that comes their way. They are very good in doing that.
Since they are very good in doing so, I just knows it will be a strong match for the Manchester city team, they shouldn't be expecting anything easier. On the 23rd of January 2022, Liverpool fc played against them at their home soil and we manage to defeat them 3:1. Despite the winning at their home soil, I had to tell you that it was not an easy match at all between both team. We put in all our effort and it yielded us the goal and point that we needed.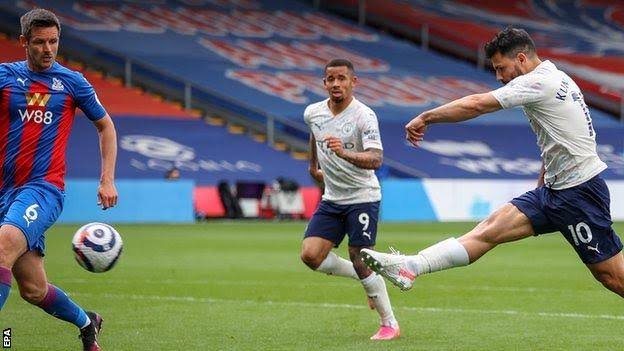 I was very afraid of the match on that day because we were without the service of Mohammed Salah and Sadio Mane. They both went for the Africa Nations cup competition that was held at Cameroon. Crystal Palace also played without the services of their star man Wilfred Zaha who also went to represent his country in the Africa Nations cup competition also. Well, my boys didn't disappoint, they put up their best performance and at the end they gained the positive result that we needed. That three (3) point helped us a lot. It helped to narrow the lead between the team on first position, Manchester city and we that are on second position.
Immediately the match between Crystal Palace and Manchester city started I was just steering on livescore to see how the result was going. I was surprised that the match went from the 1st minute to the end of the first half on 0:0. Immediately the Crystal Palace team were able to succeed this half I said they will win the match or it wil end draw. I was referring to the second half when I said that. I was saying this because of how I am seeing the Crystal Palace team, I saw that they are in for result but not aiming much for three (3) point.
The second half started and as usual I brace myself up praying for Manchester city not to break my heart by scoring that goal. My attention was fully on scores as I keep refreshing every seconds. The moment the match got to half of the second half you just need to see how I was celebrating because I know Crystal Palace will defend this result at their home soil. Well, it continues like this with both side playing amazing football not until it got to 90 mins plus and the referee blew the whistle to end the match for both side. Wow, you just need to see how relief I am, I was full of celebration because of that result. We as Liverpool fc fans knows that this result meant a lot for the team. With this draw we are now 4 point less to Manchester city. The good thing is that we have outstanding match at hand currently, if we eventually we wins that outstanding match it means that we will be one (1) point below Manchester city.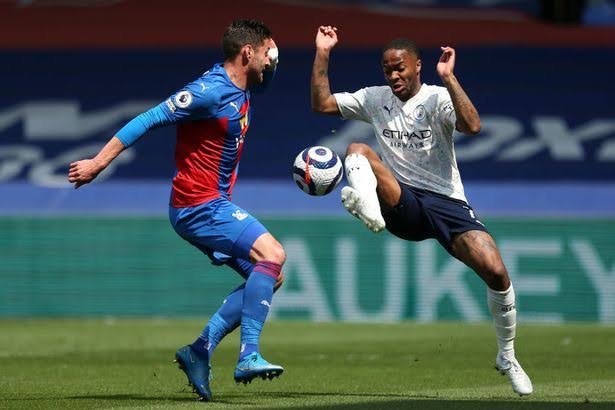 If the above happens then it will be war for war but truth be told Liverpool fc still have more difficult matches to play than Manchester city. I will end the post here, if you have any thing else to say please air your view by commenting.
---
---