My concern for Barcelona fc as they were held to draw by Granada fc
Those teams that their fixtures were schedule to take place yesterday, they did their part and it was an amazing encounter. Just like yesterday I was covering the matches that made up the weekend and how they performed, it was an interesting one I must admit. They are some team that I was looking forward to cover but with my publication yesterday I wasn't able to do that but I promise to get it done today.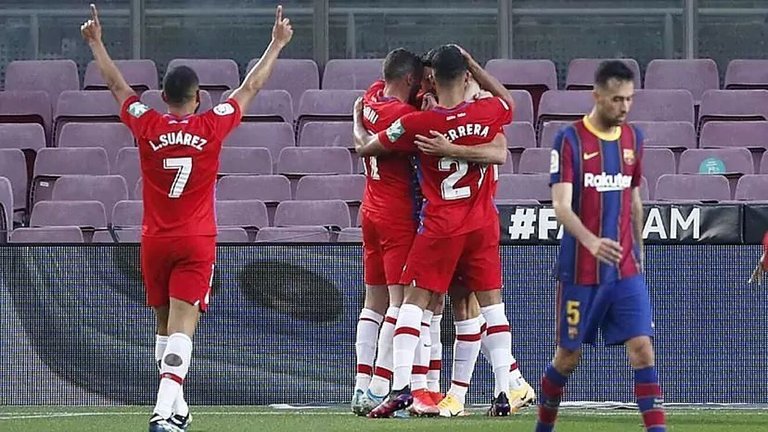 I was checking on other league today and I saw that some big team which ought to be performing well are struggling. Truth be told when it comes to matches and competition performing 100% all the time is not that easy. We just have to understand that your team can't be successful all through their live time, there is every tendency that a time will come when there will be possiblity of retract in whatsoever ways they are into. Funds might be an issue and challenges bigger than team might set in too. Remember nobody knows the future so when team started having issues like this we should all understand.
We all saw what happened to Barcelona fc recently, I know a lot of team or fans who are happy to receive such news. This is because it is for business. They knows if he makes the move (Lionel Messi) they might make good money from it too. There is nobody who saw the move coming but at the end of it we all saw that Barcelona fc tried within their powers to make sure that they stop the move but it was just too late.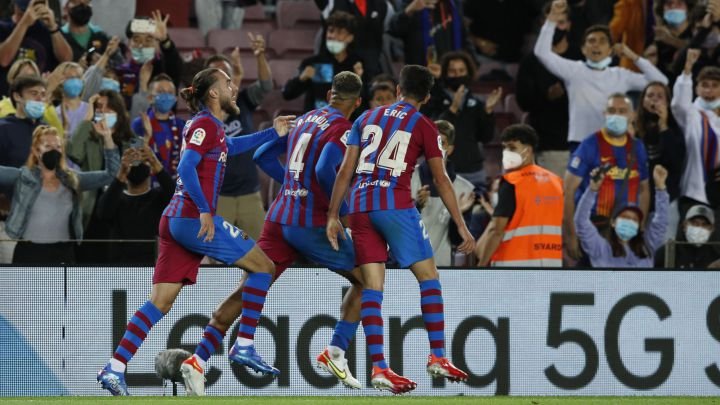 There is every tendency that if Lionel Messi is still at Barcelona fc, he will impact the team positively right now. The team is really missing him and it take more time before they can bounce back from the sales. All this are the thing that are still running through my head and I must admit I felt really bad for Barcelona fc because I knows that if they are not careful enough they might suffer like other team.
Relating the Barcelona fc issue to what happened to my team (Liverpool fc), we all saw how it goes. We suffered for years before Jurgen Klopp came from no where and help us build the team. Currently Barcelona fc have to make sure that they started building the team right from scratch. Once they keep up with this, in the next 2-3 years they will bounce back to the Elite team they use to be.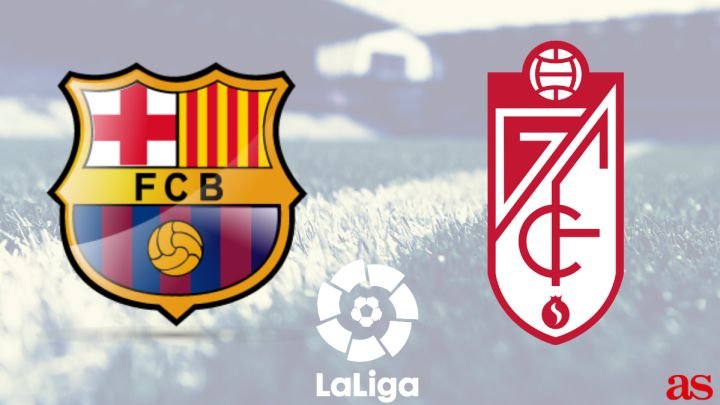 We all saw how same thing happened to Real Madrid, they revisit their drawing board and started building their team from the scratch ones again. You can see that they are building the team around some big name players like Benzema, Modric etc. They understand and knows that they can't be 100% all the time. They quickly embrace the building stage and today they are doing well in the Spanish premier league. They are currently occupying the top position and as we have it their performance is amazing.
Although their performance when referring to Barcelona fc is not that bad and I believe they will be at the top of the game any time soon but from what I am seeing right now, they need to push in a lot of positive performance. I rushed to talk about them because of the result from the Granada match. I was expecting a more positive result but at the end of it, the result we gotten was a settled one at Camp Nou. It ended draw. This took them to 4 (four) matches played with 8 point gotten. They are just five (5) point away from the top position which is not that bad.
Right at this moment I will fold my hand to see how things unfold but I am pretty sure that it won't be that easy compared to when Lionel Messi will be there. They need to follow my advice and start building their team right from scratch today. If this is done, in the next few years they will have players who will have the Lionel Messi trait.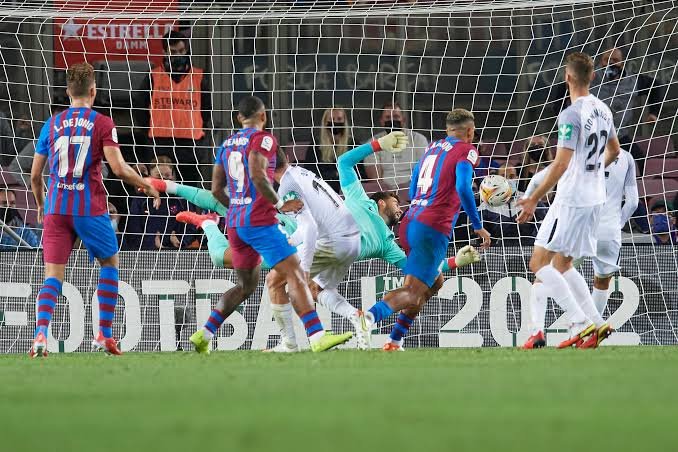 I will end the post here, if you have any other thing to say please feel free to air your view.
---
---