My concern for the Reds as it seems we are now walking alone
I know some fans are still not bothered because they still see that we still fall between the range which they can still call cool. I have been watching how my team plays for some time now and I can say that we need to do some reworking. Our best match so far still falls back to the Manchester United match and ever since then my team have been performing badly.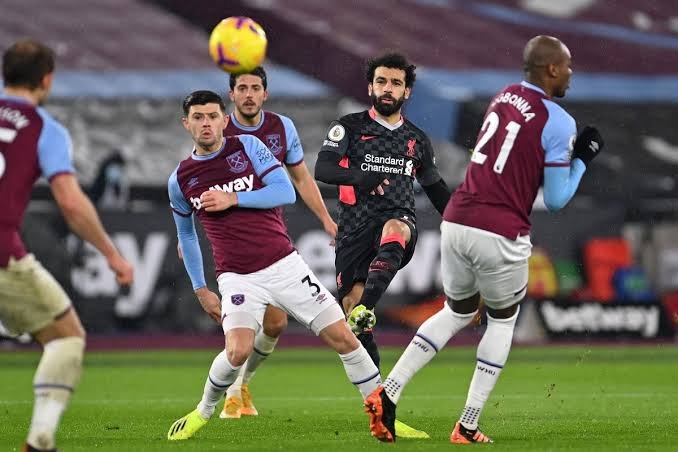 If you observe closely you will see that Jürgen Klopp falls to the use of Naiby Keita this season. During all the matches which he has partake on (Naby Keita), he has been top notch as he was able to rack in some good amount of goals too. Well, his services got cut shot as he sustain injury which will keep him out for some time. Immediately this injury happens, the team (Liverpool fc) have been battling with getting things right.
Players like Thiago Alcantara, Henderson, Fabinho have not been able to up their game as their performance recently is questionable. We know it is not easy when it comes to keeping fit 100% but right now the team needs players that can deliver by pushing up good performance. Jurgen Klopp have done really good with the team in making sure that he rotates them when needed. He has given opportunities to young stars to perform also. We all saw how Eliott has been performing before the injury which took him out of season. So painful such a good player is been lost to injury.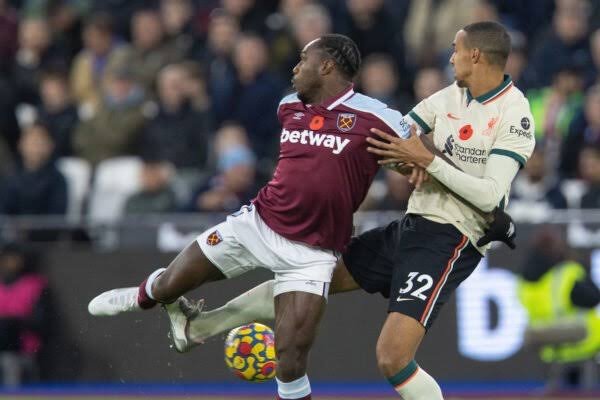 Assuming all our players are still with us, I believe we wouldn't been talking of poor performance by now. Jurgen Klopp is really passing through some issues with the team as some players are struggling with fitness. I really don't want to talk about the Westham United match but some fans who have been following up with my blog wants me to say something about it.
Main looking at the team you will see what I am saying. On that day, Mohammed Salah, Sadio Mane and some other players were playing as if they were forced to play. It simply shows that fatigue also is having it way in the team. I know that Westham United is a very good side. Before the match they were seating just a point behind Liverpool fc. That alone shows how good they are and it seems they are not slowing down soon.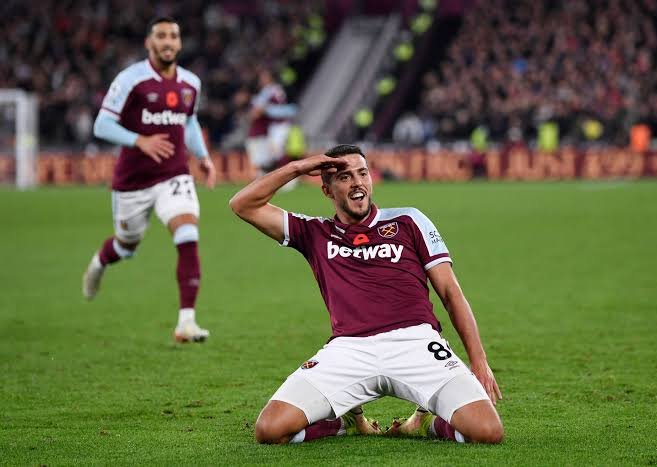 Despite their good performance I was still expecting Liverpool fc to get them defeated. At least we are performing more better than them and we have better team with better coach to do the magic. I know it doesn't happens like that all the time and that is what we saw. Four minutes into the match they got a corner kick and
Alisson Becker gifted that to them as he applied soft hand in holding the ball which lead to goal.
After that goal it was all Liverpool fc performance as the team keeps pressing the Westham United team and it finally pays off as T. Alexander-Arnold scores through Mohamed Salah assist from a free kick spot. This goal brought the match to live but that ended the first half.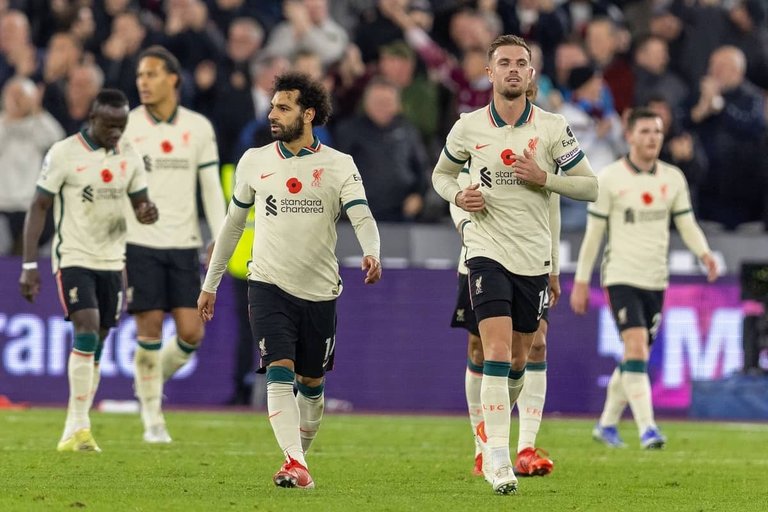 The second half started pretty well but while hoping for Liverpool fc to take the lead it was Westham United that got ahead through Pablo Fornals goal. He got the goal through Jarrod Bowen assist. That goal came in the 67nd minute. Well, I wasn't bothered about that goal not until in the 74th minute when Kurt Zouma scored from Jarrod Bowen assist. Immediately the goal came on board I became very frustrated and I know it will be hard to get us back to levelled terms.
Well my team put in a lot of pressure but they failed to cement a draw nor a win and that is how the match ended 3 Vs 2 as Origi scored in the 83rd minute through T. Alexander-Arnold assist. That goal was unable to do the magic as we settled for less and lost out.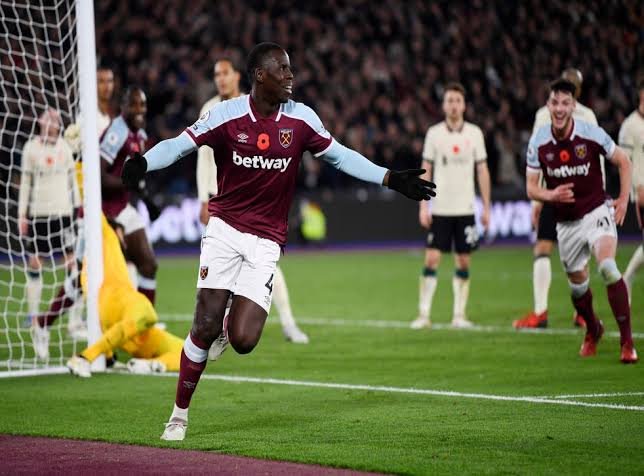 This is really painful but that shouldn't stop us for unveiling what we have in stock. Our goal should not be to relent but to keep pushing. We should knows that Westham United match is now in the past, we should focus on what we got ahead.
---
---