Opportunity for Liverpool fc to wrap up three (3) point thwarted as Brentford fc hold them to 3 vs 3 draw
The more reason that I am really happy when it comes to weekend is the amazing things which always got us occupied. Sport has been one major thing that my heart has always fallen for and apart from me alone sport has proven to be the happy moment of those who understands it. They has never been any weekend which is full of sport activities that I don't feel happy despite if the result goes against me or not. Sport has proven to be the healer of the dead soul if you are a fan.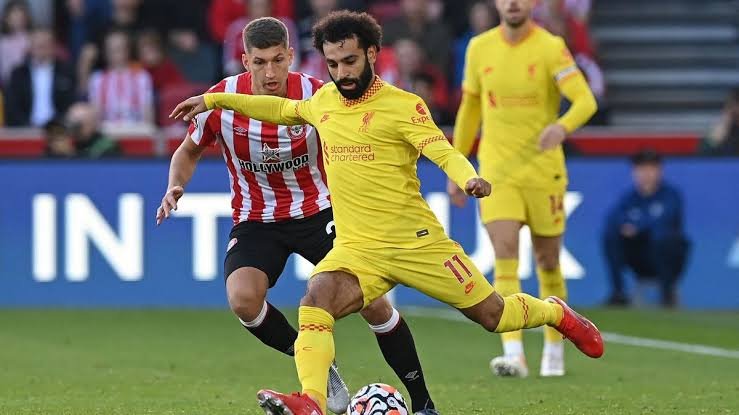 I know that when it comes to life every body has the right to decide what they will love or not. You can't impose for them but I must admit that I always feel ashamed when I talk to some male individuals and I asked them if they support any soccer team and they said no. When I talk to such male individuals and they said no I will just look at them as if they are the other gender lol. I just classified them as females. The reason is because I keep wondering what damages they are doing to themselves, just imagine what they are missing, I am really feeling bad for them. But nontheless, everybody can't love same thing at a time, we all have the right to love what we feel is beneficiary to us.
I must say that I have not been too concerned over my team for long now, maybe it is because they are getting all the result I needed. What happened is still standing as surprise to me I must admit. I was never in any way expecting this result but the deed has already been done, we have to move on and prepare for what we have ahead which is the most important thing for my team. We just can't dwell in the past as what is done has been done. We performed and gave our best and right now what we are focusing on is the two big match between Porto in the UEFA champions league and another big one against Manchester city in the English premier league.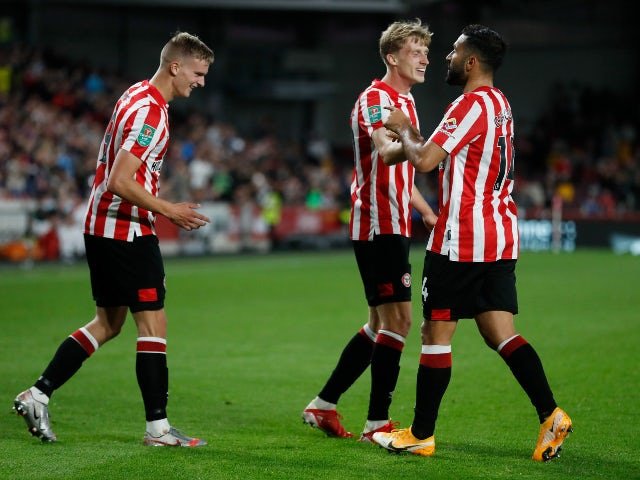 The two matches I mentioned above won't be easy at all as it will create more fatigue in the team holding to the fact that they are bigger matches. The Manchester city match bothers my mind, we all knows how they defeated the current world best team, Chelsea fc. This shows that we might be dropping more point if we are not careful enough. The pressure alone will be something else but I believe Jurgen Klopp is already thinking about that and he will surely knows how to come stronger against Fc Porto and Manchester city.
Deviating from that and jumping into what we have today, I must admit that I am really in pain and disappointed in my team for their yesterday performance. Up till this moment I must say I am still pained by the outcome of the match. I know Brentford fc have a good performance when it comes to the English premier league but that doesn't mean that Liverpool fc can't get the much needed three (3) point after coming top twice.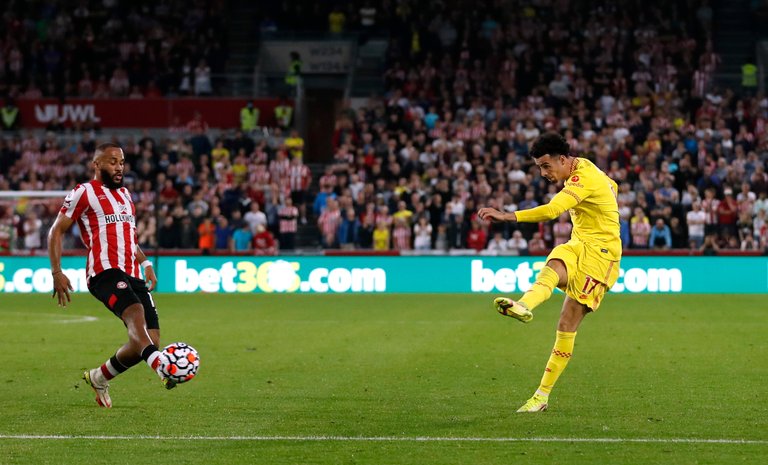 It is the advantage they have going forward twice that really got me pained in this match. Up till date I am still in pain on how my team let an opportunity to go top of the English premier league with good point slide. We don't need a draw at all, all we need at this point is three point and we can't be blowing them off like this.
The match between Brentford fc and Liverpool fc started and it takes Brentford fc up to 27th minute before they found the net. Ethan Pinnock scored through Ivan Toney assist to make it 1 nil in favour of Brentford fc. Liverpool fc retaliated through Diego Jota from J. Henderson assist in the 44th minute and that ended the first half in favour of nobody. The second half started and as we have it, it was the best half so far. The half that makes the match one of the best English premier league match so far.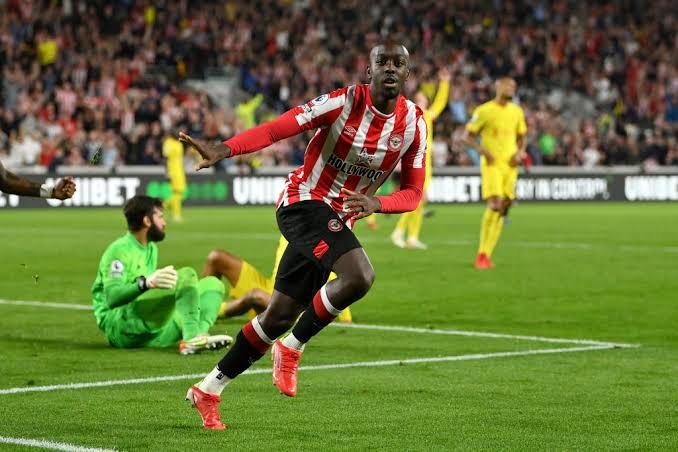 In the 54th minute it was the Liverpool fc team that goes ahead with goals from Mohamed Salah which came from Fabinho assist. With this goal we were all celebrating thinking we have gotten the job welldone not until in the 63rd minute that Vitaly Janelt got Brentford fc into the equalizing zone. With that goal Brentford fc got to 2 vs 2 levelled term with Liverpool fc. I was left angry but there is nothing I can do as I was wishing for my team to score and win.
While I was lamenting Curtis Jones struck the ball amazingly well through A. Robertson assist to makes it 3 vs 2 in favour of Liverpool fc in the 67th minute. You need to see how I was celebrating and shouting but that didn't last longer, Yoane Wissa makes it 3 vs 3 in the 82nd minute as this ended the match in favour of nobody. Both side settled for draw. Brentford fc came from behind twice to secure a draw in a match that the Liverpool fc team thought they have won. Just like what I said above, this match really got me sad as I was expecting my team to get the three point since Manchester United and Chelsea fc lost, but it didn't happened that way.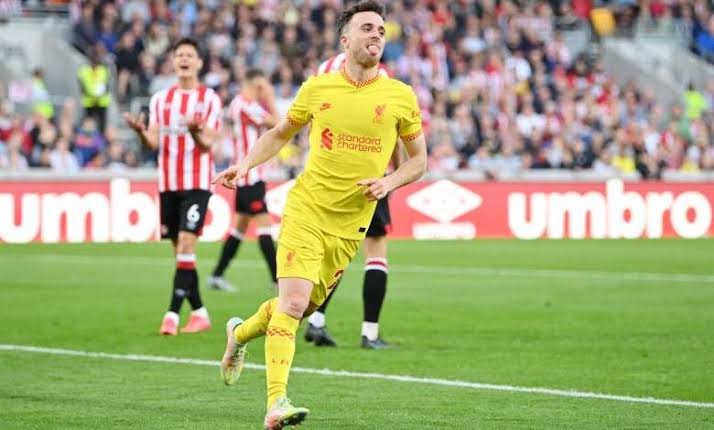 I will end the post here, if you have any thing to say you can air your view by commenting.
---
---