Rome wasn't built in a day, Darwin Nunez needs more time to settles into the Liverpool fc team
Before I digress further on this post I must use this avenue to let us knows that because someone is doing well in where he/she is being signed from doesn't mean that such person will carry such trait to the new team. We all knows that when it comes to making signings some players are fast to adapt while some will take years to adapt. That simply doesn't means that the player is not good enough. Before we criticise somebody we should learn to study that person first. They might be a lot running through his head right now. There is this popular saying that states that you can't know what fruit a tree is bearing if only you go close to that tree. What this simply means is that you can't knows what somebody is passing through unless you are closer to that person and he/she decided to allows you knows what he/she is passing through.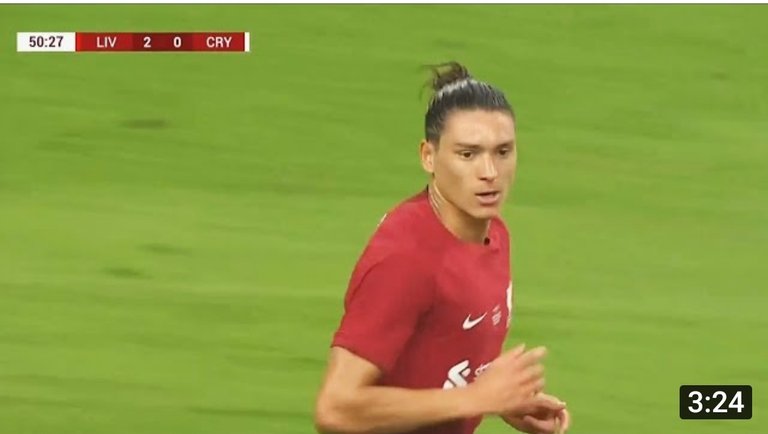 Because he is a player and he is making good money doesn't means that he doesn't have his flaws. I was discussing with somebody some days back and today I referenced the discussion simply because I said a lot of things through that discussion. I was able to tell the girl that there is no body contented in this world. The beauty of this world is simply the ability for we to lack something. The rich men wants to be in power because many derives their ends meet through that source. When people sees you making 1 million dollar per seconds they thinks you won't be lacking again, there is for sure going to be something that you will surely lack. This is the more reason why you need me and I also needs you. I need your money and you need my services.
What I am trying to say above is that if you see anybody that doesn't needs help in this world again, you should study that person closely, you will see that such person is almost closer to the grave. Permit me to draw us back to the purpose of this discussion. One thing that I have learnt to do is to heavily believe in Jurgen Klopp. Any player that he signed to Liverpool fc, I don't doubt such person. Jurgen Klopp knows how to make use of everybody, he is so good when it comes to that. This is the sole reason why I have grown to love him so much. If you check through the list of players he has signed to Liverpool fc under his regime/administration you will be pleased by how far he has done well with his great signings. Aside signings, he is one coach that can transform any team into something extraordinary. He is once again so good with doing that.
The moment I heard that he is about signing Darwin Nunez to Liverpool fc, I never for once questioned his signing. The reason why I didn't do that is simply because I knows that he saw great potentials in Darwin Nunez before he manage to get him signed to Liverpool fc. After he (Darwin Nunez) was signed to Liverpool fc from Benfica fc, I had to rush down to watch some matches he has played before. I was a little bit impressed. I wasn't expecting him to blend to the team that fast. He looks like that shy guy and again he might be having or struggling with settling down. These are things that night be affecting him right now, we all should try and understand.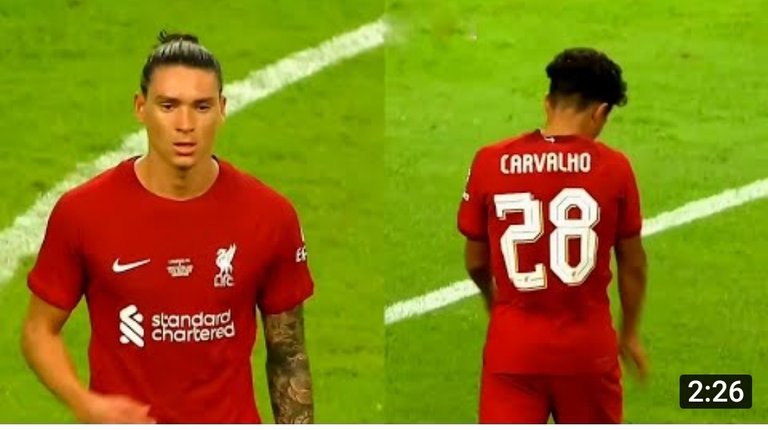 The reason I decided to blog about him today is simply because after the Crystal Palace match which we won 2 nil, watching his performance in that match showed that he is still very far from the ordinary. I saw how he was struggling to even hold the ball not to talk of shoot. I was a little disappointed I must admit. After series of investigation I gave my self some glimpse of hope by saying that he is still twenty two (22) years of age, that shows that he is very young and there is every tendency that with time he will adapt. He still has a lot of time to proof his worth with the Liverpool fc squad. This is the more reason I said that we should stop the criticism, he will surely gets it right under Jürgen Kloop. I am very certain of this.
 Photos gotten from  
 YouTube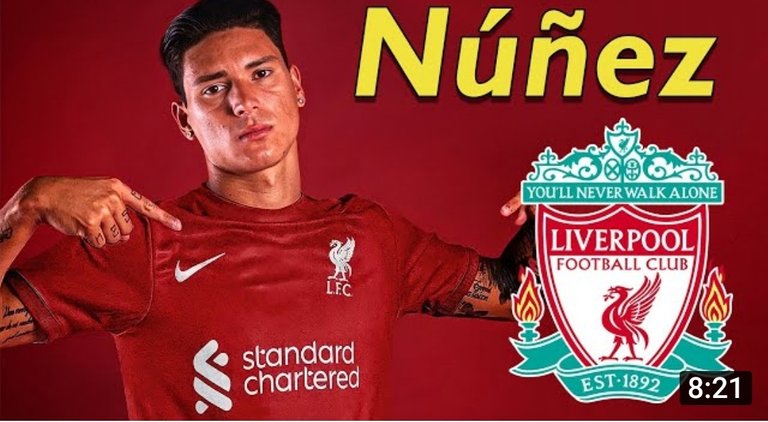 I will end the post here, if you have anything else to say please air your view by commenting.
Posted using SportsTalkSocial
---
---