The English premier league title hunt this season will be breathtaking
Good day my buddies and all sport lovers across the globe. What we wanted has started and I must admit that I am really happy seeing that we were able to have the English premier league back on board and another thing that caught my attention is the fact that fans are now back to stadium, this really makes the race fun. Compare what you have right now to what you have when there is no fans on pitch, you will notice that sport without fans is nothing.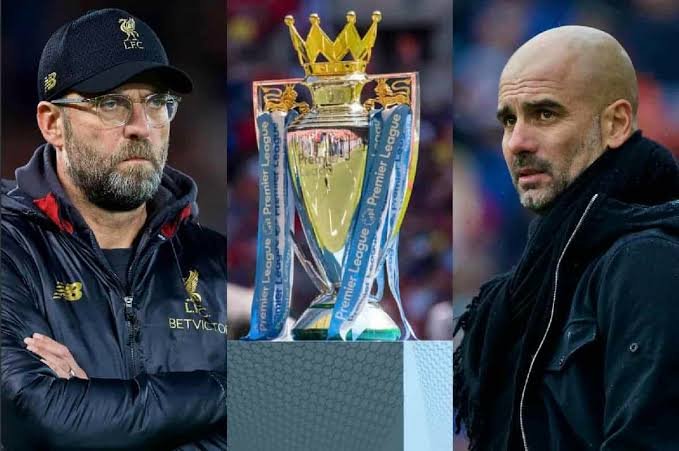 Today I decided to look at the English premier league more better and I must say that this will go down in history as one of the best season so far when it comes to the English premier league. I might not be able to explain some certain things right now but believe me, you definitely going to enjoy 2021/2022 season. If you take a closer look at the league you will see that almost all the team in the English premier league are prepared for this season, they are fully prepared to lift the English premier league trophy. Check how a lot of the team make good signings to their team and the impact is now showing.
Checking on the players you will see that almost all the signings are top notch, they have helped to patch up their team so far. Despite everything, one thing is for sure, the better team will always win. While looking at the team you will see that Chelsea fc looks prepared, Liverpool fc same, Manchester United and Manchester city prepared. Other team not bending down include Tottenham Hotspur, Leicester city and Westham United. Just imagine having more than eight (8) teams gearing up for the English premier league title, this will really be intense.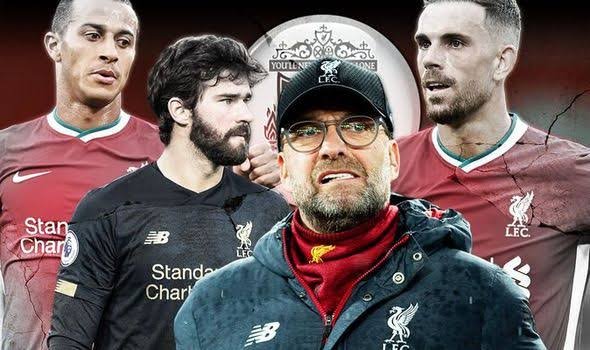 After watching how Chelsea fc and Liverpool fc played yesterday I was really impressed. Both side did amazingly well but Chelsea fc to me is the team on that day. One thing you should note here is that once it concerns Liverpool fc and Anfield it is always difficult to defeat them. They have good record under Jurgen Klopp at Anfield. I was really surprised that Chelsea fc were able to deal with Liverpool fc team and they did it on grand style. Despite their red card they were able to compose the game as it ended 1 vs 1 draw. Once again amazing display/performance.
Another team capturing my heart is Manchester city, despite ending their 100% run, they still looks dangerous. They are fund of scoring lots of goals when the opportunities present itself. There is no pity in their dictionary and their win yesterday takes them to 6th position with 6 point. Without being told you should knows that they are defensive champions and also title favourite. Pep Guardiola will do anything to ensure that he won the trophy. Just imagine his squad with Cristiano Ronaldo, this could have been disaster. So painful they didn't sign him.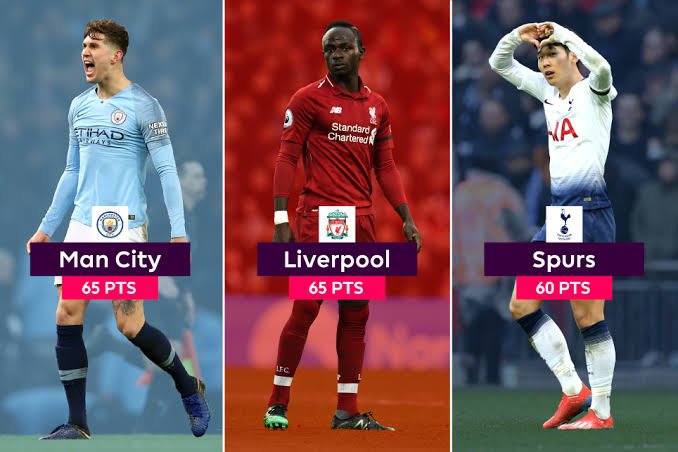 Manchester United have been quiet although their matches has been amazing. They are currently seating on 10th position with 4 point. The big news for them is that they were able to re sign Cristiano Ronaldo, this will really impact their squad and I hope Cristiano Ronaldo can leave up to expectation as age might be a barrier. His signing will create a lot of competition in the title race and it will attract more eyes towards the English premier league. I just can't wait to see how competitive it is.
Tottenham Hotspur currently are seating on top of the English premier league table as the number one team. This is because they have won all their matches, they now have 9 point from three (3) matches played. This is really interesting. One thing is to stay at the top of the English premier league table, and the other thing is to remain there. The big question is can Josi Morinho's team stay on the top of the English premier league log table and then end up winning it? Well, you can ship in your comment.
Westham is another team currently surprising us, they are occupying the second position but for sure their chances of dropping down is 98%. When season starts like this you must see little team from no where topping the table. It is not to top the log table, it is to maintain being there.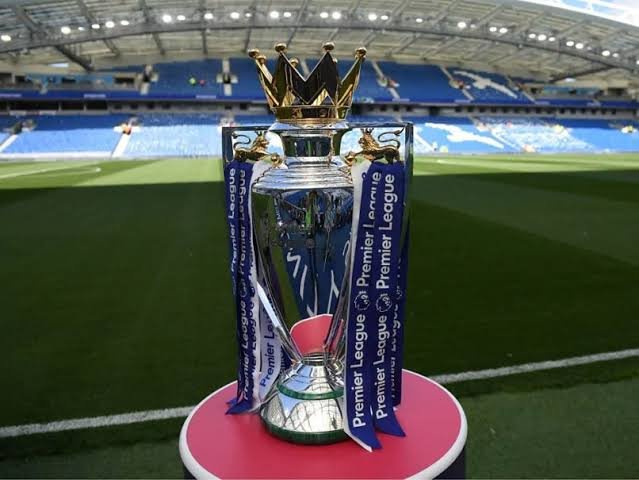 I will end the post here, be prepared for what we have ahead, 2021/2022 English premier league will go down as one of the best season so far.
---
---