Which country do you think will wins the 2021/2022 Africa cup of Nations trophy
I was discussing with my friend about soccer and his mind flashed to this question which I am asking about right now. He said which country do I think will wins this year Africa cup of Nations. Well it is too early to catch up with such discussion or I will say we should discuss about that when we are in third leg of the Africa cup of Nations matches. Since he asked me the question, I have no other options than to air my view. Mind you don't take my words so serious, I am just saying this from my own view base on what I am seeing. I hope am correct as it will mean a lot to me. I remembered back then when I talked about a match between Manchester city and a very poor side struggling to meet up with alot of issues affecting them. I told them that Manchester city won't win that match and funny enough my friend staked the match in a betting platform. He bet that Manchester City will wins the match with about 3 goals and nil. I looked at the odd and I saw that Manchester city were given 0.8 while the opponent were given more than 500%.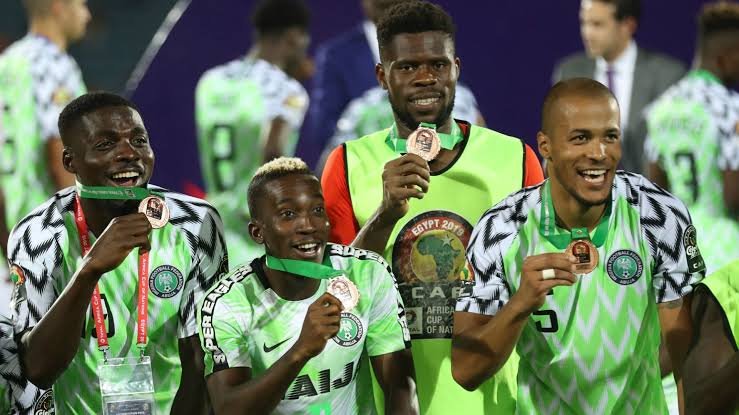 Funny enough the team have been loosing. I can remember vividly the team have not won any match since the league started. To add to the numerous injuries just like as I said above, they are surrounded by debt. It shows that a lot is really affecting them. They are also going through financial debt, physical and numerous issues. Because of this people keeps looking down on them. To make it worse the coach that have been coaching them quit his job because he is tired of not getting paid.
Continuing from the matter above, nobody wants to take over the coaching role and it was the skipper that assume the role pending when the team will recovers. This is simply reason everybody started underrating them. The match started and to our biggest surprise Manchester city were defeat 3 nil. After that match the team get back to winning ways. The essence of all this talk is that no body or team should be underated when it comes to soccer ⚽, we should knows that when it comes to soccer anything can happen.
Moving back to the bone of contention, I told him that we should not underrate any team in this competition, and just like what I have been saying in my post, this will go down in history as one of the best Africa cup of Nations ever. I am saying this because of the things that I am seeing in this competition. Since they are all in good form except some few, I can see that pending 9th of January 2022 till February 10th 2022 it will be laughter and laughter from fans because it is going to be fun and tears all together. I can't wait for that day because I knows that it will be one of the best Africa cup of Nations that I have watched so far.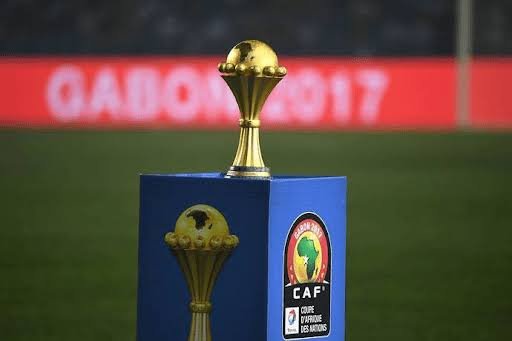 The answer that I gave him is that my country, Nigeria will be the one to lift this year episode of the Africa Nations Cup. He was shocked to hear that and he asked me why, I told him as patriotic as I am, this is the time to support my team and get them motivated. Just like as I said, this is the right time to support them, with this I am saying it boldly that they will wins this year episode of the Africa cup of Nations. He was still shocked and still in disbelief because he was hoping I will choose Egypt because of Mohammed Salah and co, but I didn't.
So as for me and my entire Nigeria fan, we are strictly behind them (our country) as we knows that they will never disappoint us in the upcoming Africa Nations Cup title race. I will go get a new jersey very soon so that I can show to the world that I am behind them.
Know that I will make sure that I update us on all the activities that is going to happens in relation towards the Africa cup of Nations. I will try my best to make sure I got all the information on what you need. I pray the better side wins the Africa Nations cup trophy.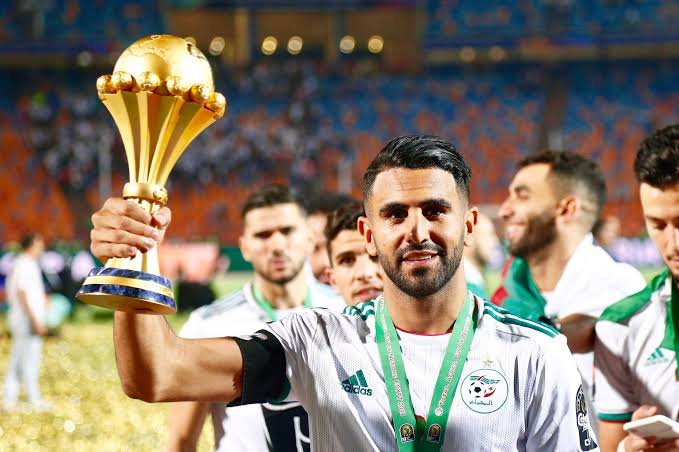 I will end the post here, if you have any thing else to say please air your view by commenting.
---
---