Cleveland Browns 13, Detroit Lions 10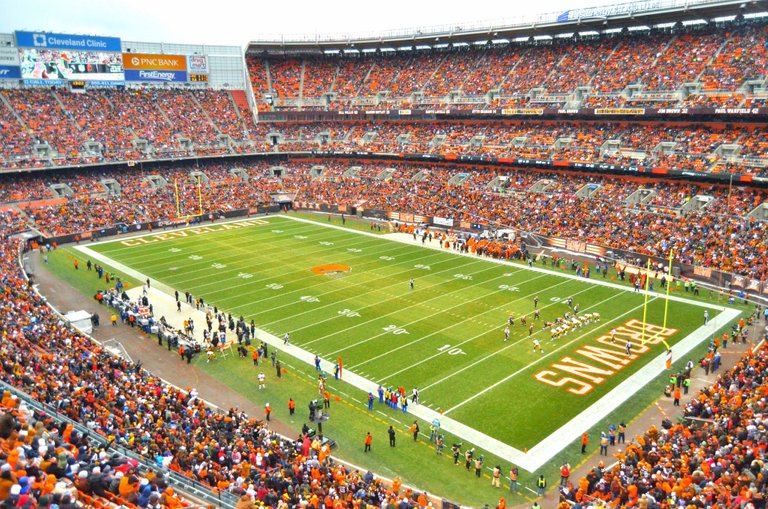 The Browns beat the Lions yesterday 13-10 in what is historically called an "ugly" win. I spent the better part of the show last night with my co-host @jongolson being grumpy because although the browns won I was not happy with their performance. I have been critical of Baker Mayfield a lot this season and yesterday was no different. Suffering from a torn labrum in his left shoulder, a bone bruise in one of his knees, and a heel, he has been one of the walking wounded since week 2 of the season.
The injuries have hindered his performance all season and I am of the opinion that he should sit for a week or two, He has been approached by the media regarding this and continues to insist that as long as he is medically cleared to play he will be out there. The problem with this talking point is that he is overthrowing or missing receivers because the injuries are affecting his mechanics and thus his accuracy as well as his mobility, something that is a huge part of his game.
Baker will start Sunday against the Ravens, the biggest game of the year thus far. To be fair the Ravens are beat up as well, playing through injuries of their own. That may be just what the doctor ordered and level the playing field for the Browns to go into Baltimore Sunday night and get a much-needed win.
Join me and my cohosts @jongolson, Ken Costlow, and Eliot "Big E" Lomba each and every Sunday night at 7:30 PM Eastern time for The Sports Nerds! 90 minutes of sports talk, trash talk, and laughs as we discuss the week in sports.
https://www.vimm.tv/c/the-sports-nerd
https://www.facebook.com/groups/1839617396217126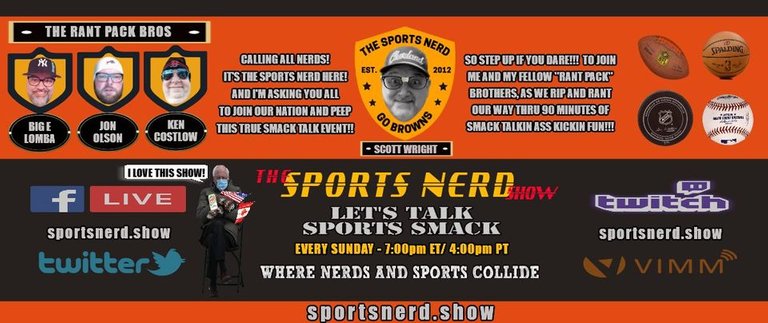 ---
---