The Sports Nerds 03/26/2023
Tonight we welcomed Ron Gallo to discuss the leadup to the NHL Playoffs, he joined us in the 2nd half hour of the show and came away with great analysis and how he sees the regular season playing out the rest of the way. we talked NFL Free agency, complete with full Bills propaganda from the one and only @jongolson. Enjoy!!
Join me and my cohosts @jongolson, @scubatexan, and Eliot "Big E" Lomba each and every Sunday night at 7:30 PM Eastern time for The Sports Nerds! 60 minutes of sports talk, trash talk, and laughs as we discuss the week in sports.
https://www.vimm.tv/c/the-sports-nerd
https://www.facebook.com/groups/1839617396217126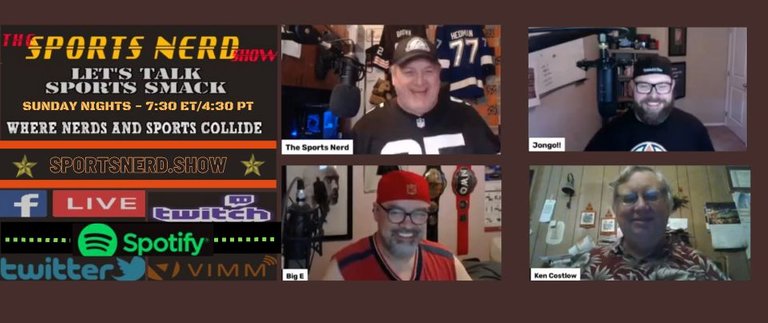 ---
---