The Sports Nerds 11/20/2022
Tonight Jon and I went over the Browns/Bills game and how much the Browns suck!! Jon basked in his victory as it was well deserved. we went over week 11 in the NFL and paid particular attention to the Jets/Patriots and the Cowboys/Vikings. Enjoy!
Join me and my cohosts @jongolson, @scubatexan, and Eliot "Big E" Lomba each and every Sunday night at 7:30 PM Eastern time for The Sports Nerds! 60 minutes of sports talk, trash talk, and laughs as we discuss the week in sports.
https://www.vimm.tv/c/the-sports-nerd
https://www.facebook.com/groups/1839617396217126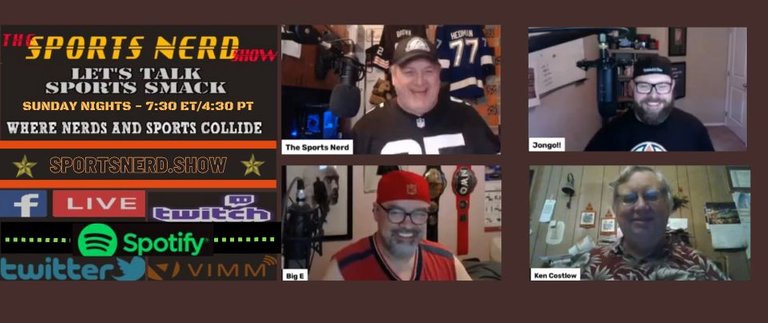 ---
---