The Sports Nerds 12/04/2022
Week 13 in the NFL. Jon had a good week with the Bills winning Thursday night combined with both KC and Miami losing this week - the Bills are now the #1 seed in the AFC, so he is having a good week. Browns D and Special Teams ball out, The 9ers dominate the Dolphins with their "Mr. Irrelevant" QB under center due to Jimmy G getting hurt. A good show with a lot of laughs. Enjoy!!
Join me and my cohosts @jongolson, @scubatexan, and Eliot "Big E" Lomba each and every Sunday night at 7:30 PM Eastern time for The Sports Nerds! 60 minutes of sports talk, trash talk, and laughs as we discuss the week in sports.
https://www.vimm.tv/c/the-sports-nerd
https://www.facebook.com/groups/1839617396217126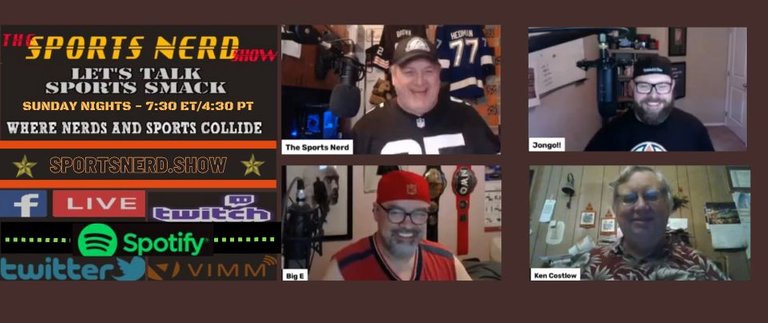 ---
---