The Sports Nerds LIVE 11/06/2022
With the Browns, Cowboys, and 49ers all on a bye this week, tonight it was 75% about the Buffalo Bills and Jon had a rant and did not disappoint as he is not happy about the strength of the entire AFC East. We also went over some of the other games and had opinions on Tom Brady, Aaron Rogers, and Derek Carr, among others. Enjoy!!
Join me and my cohosts @jongolson, @scubatexan, and Eliot "Big E" Lomba each and every Sunday night at 7:30 PM Eastern time for The Sports Nerds! 60 minutes of sports talk, trash talk, and laughs as we discuss the week in sports.
https://www.vimm.tv/c/the-sports-nerd
https://www.facebook.com/groups/1839617396217126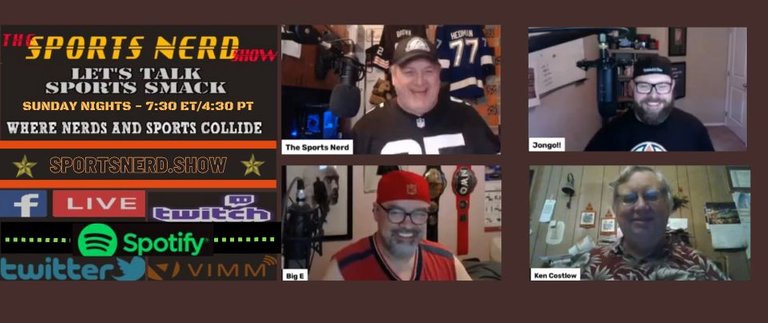 ---
---