FIFA Group A to D Qualifying Round - Points to ponder before placing your vote to your favorite team.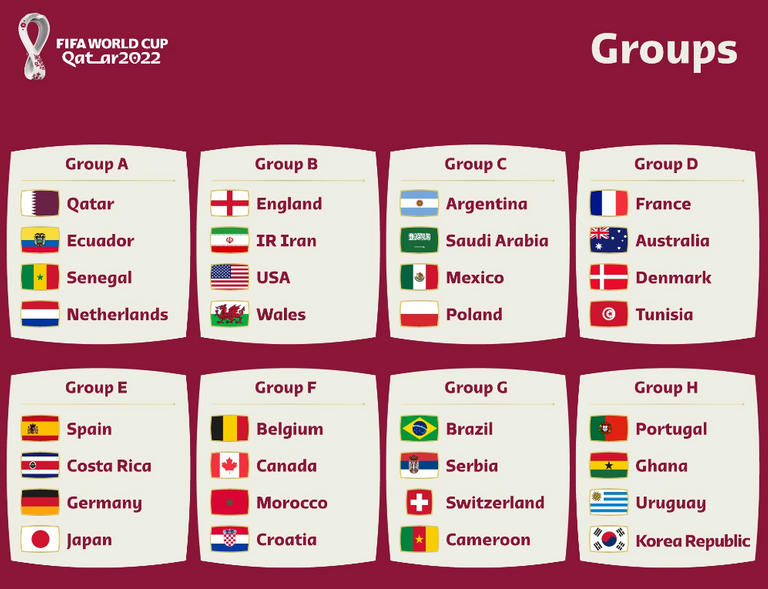 Last set of fixtures!
I've been following this World Cup 2022 since day 1 and as fixtures are getting done every day is this group stage series, ever game is getting more interesting and exciting. Along with this excitement is the chance of earning limited World Cup badges made by @hivebuzz for the community and the opportunity to win some prizes on their World Cup Contest. If you're not aware, hivebuzz is currently running a contest of this World Cup where hive users have the chance to place their bets in a form of voting for their favorite competing teams. Successful guesses will give you limited badges and let you have your slice of the prize pool amounting to more than 7000 Hive tokens plus Hive-engine tokens and some blockchain game packs. Read their announcement post for further details.
As the last set of fixtures commencing this week, I couldn't help myself but to analyze some important points that are major keys in winning/qualifying this group stage. These I believe will help me in placing my support to whatever teams that are viable to qualify in scenarios I will take into consideration of happening. These I believe will help you too but ultimately, football will always be a game of surprises, be it in upsets or in expected outcomes.
Group A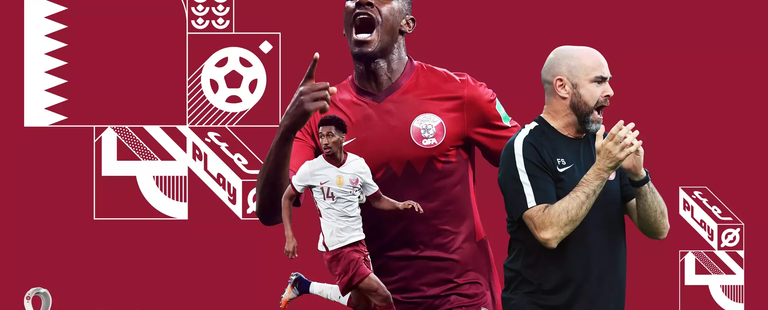 Group A, having the most predictable outcome this group stage among other groups - Netherlands being the powerhouse team of the group with the host nation Qatar that would hold the record of earliest team exit. Ecuador and Senegal having the same strengths of winning their last fixture.
There's no doubt, Netherlands will qualify this group stage if they won against Qatar.
If so happen that Qatar wins against Netherlands, Qatar will still not qualify for being short in head to head points against top 2 teams. Netherlands on the other hand will qualify if Ecuador loses to Senegal by at least a point(based on goal difference).
If Ecuador and Senegal ties their match, Netherlands will still qualify at top 2(based on goal difference against Senegal).
If Ecuador wins against Senegal, Netherlands will qualify still.
Group B
Just like group A, group B has something similar in team structure and predictability in game outcomes. England being the most expensive team in the group if not among all participating teams in every group, is a tough to beat. Iran as the powerhouse in Asia stirs up the winning percentages of other teams as they managed to win against Wales. And USA being the only american sporting team playing in mediocrity, but perhaps they are brewing something in this World Cup. So here are the key points of this group.
If Iran wins against USA, they will qualify for Round-16. Otherwise, USA will qualify.
If Iran and USA managed to tie up the game, Iran will still qualify making USA short in head to head points against England.
If England wins against Wales or ties the game, they will qualify for Round-16.
If England loses against Wales by at least 4 goal points, and if either Iran or USA wins against each other, England will be eliminated and Wales will qualify.
Group C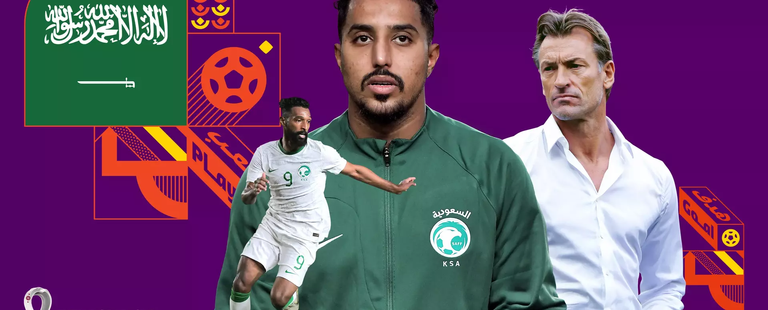 Group C, with Saudi that stunned the world as they successfully defeated the powerhouse Argentina in one of the most surprising upsets of the game. Argentina on the other hand needs to top this group for if they remain as top 2, they will certainly face France in group D for the Round of 16. I mean it would be worth to avoid the higher risk match in knockout stage for me if I have to decide for Argentina. But let's display the key points for group C teams to qualify.
If Poland wins against Argentina, they will qualify for the next round. Argentina on the other hand, will be eliminated regardless of the outcome of Saudi Arabia vs Mexico match.
Argentina will only qualify if they beat Poland.
If Argentina managed to tie up the game against Poland, they will qualify for the next round if Saudi vs Mexico match ties up(based on goal difference).
If Mexico wins against Saudi Arabia and if Argentina loses to Poland, Mexico will qualify beating both Saudi and Argentina in head to head points.
And for Saudi Arabia to qualify for the next round, they just have to beat Mexico.
Group D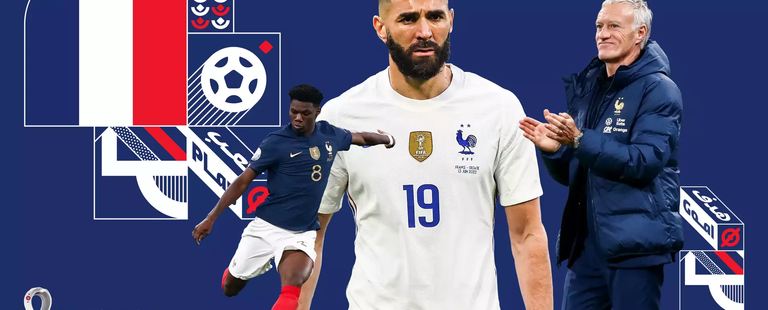 Ah Group D! My favorite group. France being the defending champion of World Cup is for me so far the best team of the league. The Best Young Player of FIFA 2018, Mbappe, hasn't failed his national team in topping Group Stage. Making France the first team to qualify for the Round-of-16. With young Mbappe on the league, world cup will always be this exciting. Group D crowd will now focus on the top 2 contender alone - what country would it be. Given that France assured it spot for the next round, here are the possibilities that could make huge difference for this fixtures.
Assuming that France wants to have a healthy team in the Round-of-16, France could give the match in favor of Tunisia or ties it up which I suspect would happen.
But for Tunisia to qualify for the next round, they should beat France by at least a point, clearing their goal difference to 0. But not only that! Denmark vs Australia match should be a tie.
If it turns out that France won against Tunisia, Australia vs Denmark match will be a do or die game - fighting for the top 2 seed.
Group D is pretty straight forward lineup and it shows how dominant France is.
That's all for the upcoming fixtures in FIFA World Cup 2022. Points for the remaining 4 Groups will be posted soon. For now, let's enjoy every game as we approaches to the knockout stage. If you manage to read this far, might as well give your insights for the coming matches of Group A to D.
All photos were taken from FIFA Qatar 2022 website.
What is HIVE?
If you want to know more about Hive, visit some links below.
About the Author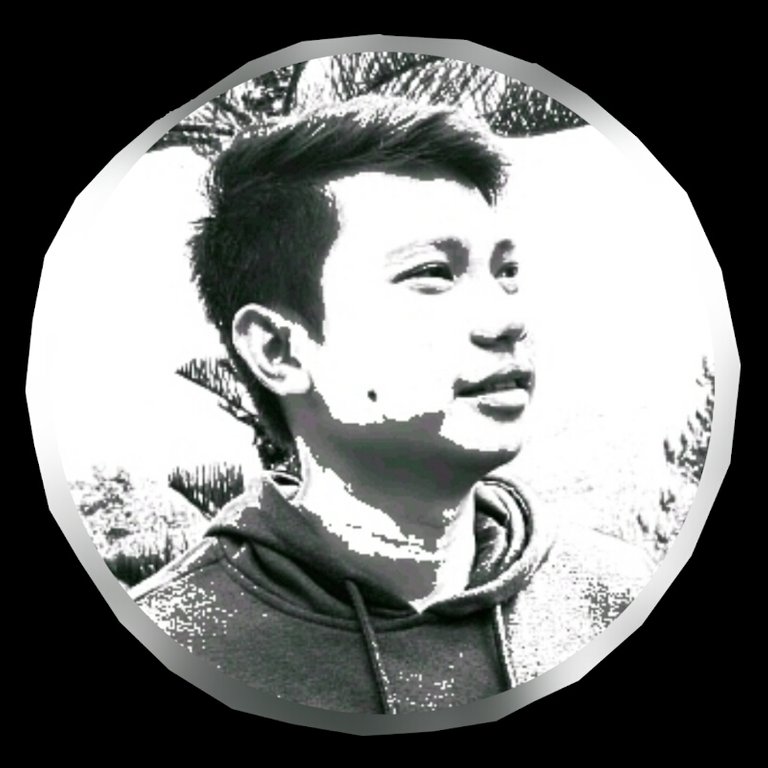 The author has exposed himself to cryptocurrencies and blockchain since 2014 where his first bitcoins were used to fund his education and his first assets in life. Years later it molded him to have a wiser look in life and finances. He's an engineer in the profession but an investor by passion. He desires to know everything he's capable of doing. He loves to have more hobbies that are fruitful, energizing, and fulfilling. A strong believer.

---
---