Let's play fantasy football with Sorare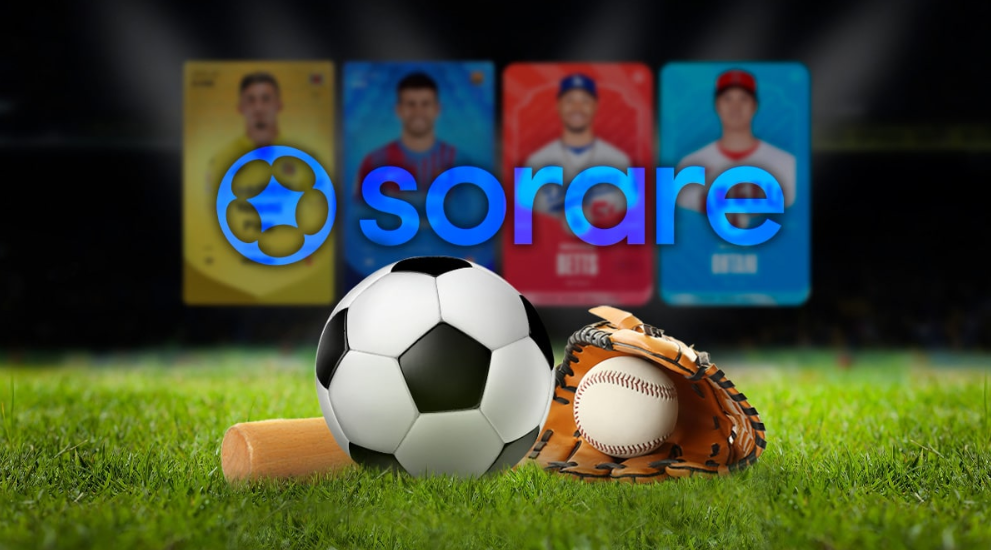 Sorare is a fantasy soccer game (similar to Comunio or Biwenger) where you play with officially licensed digital cards and win weekly prizes. Sorare and its card system work with Ethereum-based blockchain technology and are supported by the video game company Ubisoft, and currently have contracts with more than 100 football clubs such as Real Madrid, Atlético de Madrid or Paris Saint-Germain. Germain. It also has important soccer investors, such as Gerard Piqué.
Each season the number of cards is limited and never ends. The tournaments are also free to play, which means there is no limit to the number of tournaments you can play.
Sorare is a really fun game and you can make money playing it, so we are not surprised that it is getting a lot of praise and the chances of it becoming a very famous game are slim. So it is best to start as soon as possible and learn all the tricks. In this article, we'll explain everything from what Sorare is, how to play, and tips and tricks to help you win as quickly as possible.
How is it played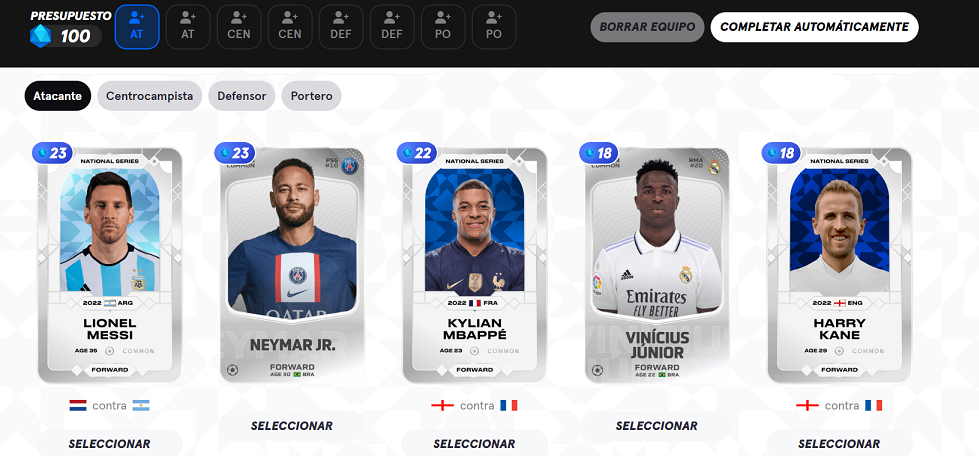 source
When you first join Sorare, you'll have a budget of 400 million virtual currency, allowing you to choose a starting team from 10 player cards (usually), which you can then use to build your first championship team. Remember that normal cards have no real value, so you can't sell them, but they will help you gain experience, battles, and cards that have real monetary value. The first 10 free community cards will get you into the starting league. This league is dedicated to the new coach. In the Rookie League, you will be able to win regular and rare player cards. The Rookie League only lasts 8 weeks. You will then start playing in a new league where you can earn new cards and buy and sell cards on the transfer market.
Which are the rules?
Sorare's tournaments are called SO5 Fantasy because they are based on a five-player Fantasy roster. As we explained, the selected players have to perform in real life and their performance is graded and monitored by Opta.
A porter
A defender
A midfielder
A striker
One additional player (another defender, midfielder or forward of your choice)
There are several tournaments to choose from, all with budget restrictions. This means that your team's total budget cannot exceed the budget limit. Promote equity and don't let someone with more money come into your league every week with Mbappé and Ronaldo and have no competition.
If you get 30% of your rank in each match, you will be rewarded. Each game rewards 30%, which is very helpful for the growth of new players. Remember, there are multiple leagues to participate in, so the rewards add up. You can also help players develop by sending them to special training leagues where they gain experience. This is perfect if you've already invested in a player you want to develop and then put it on the market for a nice profit.
How the Sorare score works
The Sorare score is calculated in three stages:
A player's score (PS) is calculated using a matrix of points. These are the key points for a player's performance on the field.
Map Score (CS) is calculated using the rewards for each map (season, captain and level rewards)
Calculate the Team Score (TS). It is simply the sum of the results of your 5 cards.
A player's score is calculated based on the player's actual performance in the game. A player's rating in Sorare ranges from 0 to 100. On the player page, you will see your player rating for the last 5 games.
Experience is gained for each card played during the game week. This experience will help you level your card up to level 20 in 3 years. The experience and level scaling is designed so that if you use the card a lot, it will increase 10 levels in the first season. After that, it takes two more seasons of regular use to reach another 10 levels. Each time the card is upgraded, its rewards increase by 0.5%.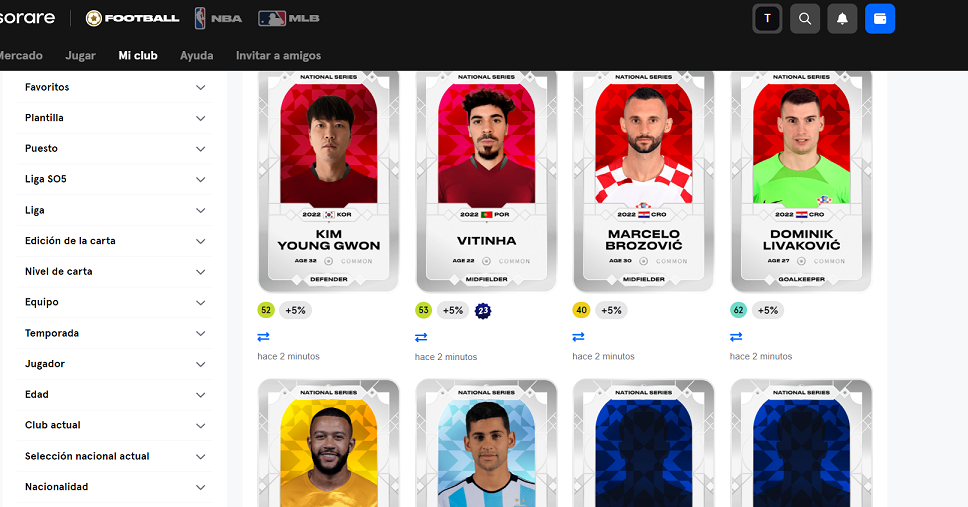 source
Start playing Sorare and earn new credits and NFT cards!
Dont wait! Now is the time to be patient. Once your team is registered, wait for the day to start earning points and prizes. In the meantime, look around you. You should probably refine the details in the direction of movement. Search, evaluate potential signings, separate starters from substitutes; get updates on injuries, streaks, possible lineups and more. The doors of the club, whether football or baseball, do not close during the week when official games are not played. Hover over Play on the top ribbon and tap Live. There you will have all the information you need, such as the start date and time of the game.
It's all about enjoying the process, who knows: maybe if you do it right, you'll reap some financial rewards, especially if you reach a level that rewards ether (not the Sorare MLB tournament prize pool). Everything is possible.
Posted Using LeoFinance Beta
---
---