The Europa League Quarterfinals Stage is Set - Manchester United Aiming For Yet Another European Title
Over past few months and especially after the World Cup break it is very obvious that Manchester United are back into competing for titles again. Even though the season started badly for them they were able to turn things around and we can all see that the coach Erik ten Hag is doing a brilliant work with his squad. We have been able to lift our first trophy in about 5 years and all I can say is, wow it has been one hell of a ride supporting this football club.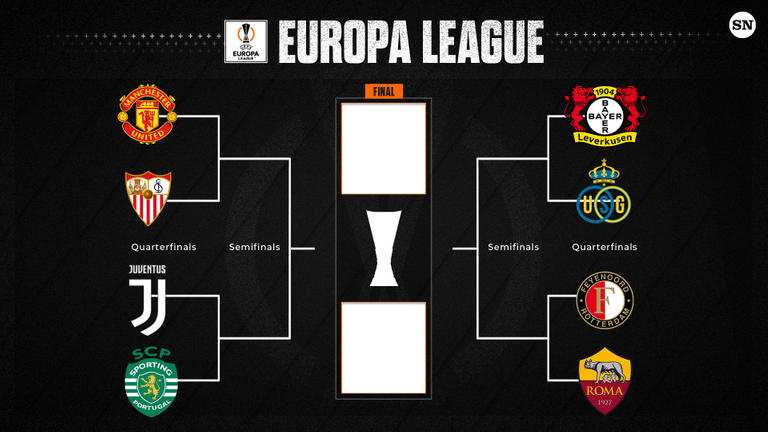 source
Now, before the quarterfinals draw in the Europa League competition most of us Manchester United supporters were definitively praying not to get paired with Sevilla. We can all agree that Sevilla have a good record and experience when it comes to Europa League and more importantly the previous meetings between Manchester United and Sevilla have always been in favor of Sevilla. With this, this is why I for instance wasn't praying for us to get Sevilla in the quarterfinals draw.
It almost feels like these draws are predictable these days, when we ended up being drawn against Sevilla. Now it may look like an easy opponent for Manchester United because Sevilla have been poor all season which resulted in sacking their coach earlier this season. Even with these poor run of form they have managed to pass through the last 16 and made it to the quarterfinals, this just shows that they shouldn't be underestimated.
With the remaining teams left in the competition I believe we have a great chance of lifting the trophy if only we are able to proceed to the next stage. The only team that could be a possible threat is going to be either Juventus or Sporting CP and they play against each other as well. This just further makes our work easy for us and we play either of them that qualifies to the next round.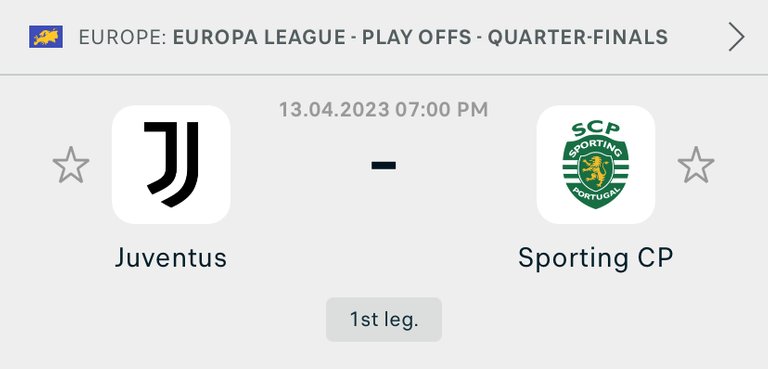 Screenshot from Flashscore mobile app
On the other hand, Jose Mourinho's AS Roma could also prove to be an another contender for the title. With his winning mentality and experience with European competitions, I think they are another team to watch out for and they play against Dutch side Feyenoord. Even with their last win of a score of 8-2 in the last round, I still don't believe they can get past the quarterfinals.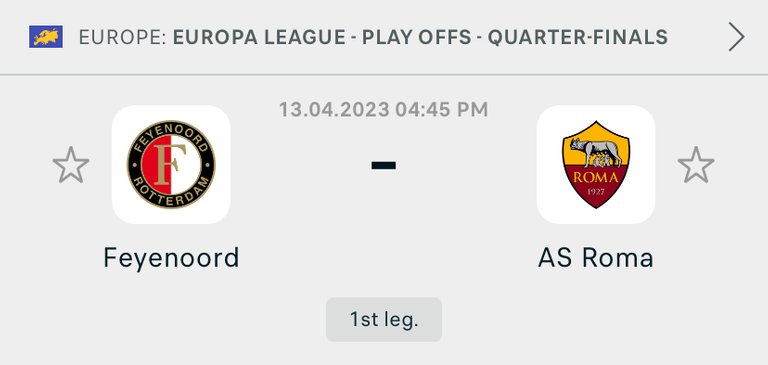 Screenshot from Flashscore mobile app
Another team that has made a surprising appearance in the quarterfinals slot if the Belgium side Union St. Gilloise. From the stats I checked, they have been in good shape with so many wins in the Belgium league this season. I believe they might be a headache for the Bayern Leverkusen side from Germany. In Europe, the competition brings a different type of energy and the players try to play their best game ever against each other team. This is why at this stage, you can never really tell which teams gets knocked out.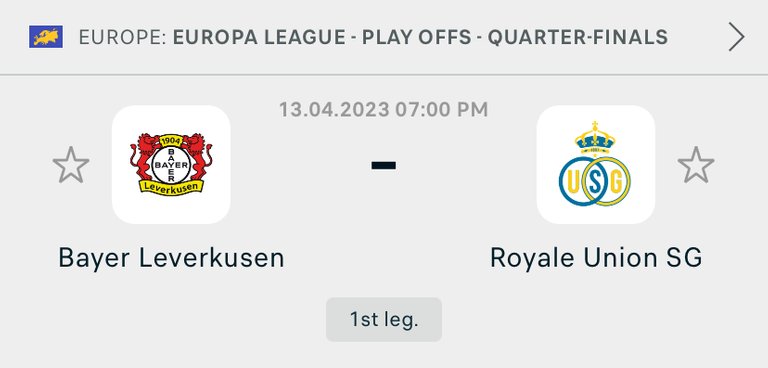 Screenshot from Flashscore mobile app
Overall, I believe that when Manchester United play their best game then they can actually have a chance to win this title. It would be a really good boost for the players to win this competition, their confidence level would improve greatly and that would mean that they would be in the right mind to challenge for more trophies next season.
---
---