Manchester United vs Aston Villa- Fans reaction/Review
With United struggling to get back to winning ways in the Premier League, and their 15 games unbeaten streak at home now on stake against a Villas 10-match unbeaten run with their Manager Unai Emery, holding the rein or steering the ship or pulling the puppet strings. Enough with the analogies, you get the drift. Now to the showdown.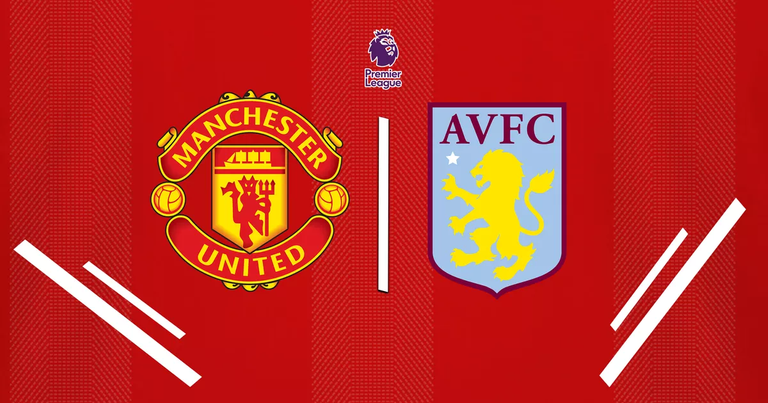 src


In this match, Manchester United hosted Aston Villa at Old Trafford on April 30, 2023. The Villans were hoping to cause an upset and climb up the table While Red Devils were looking shake off their injury deficit and unsteadiness at the heart of defense and secure their position in the top four of the Premier League.
United will started the game with the following lineup: De Gea, Dalot, Lindelof, Shaw, Malacia, Bruno Fernandes, Sabitzer, Casemiro, Eriksen, Sancho and Rashford.
Aston Villa fielded the following lineup: Martinez, Young, Konsa, Mings, Moreno, Dendoncker, Douglas Luiz, Mcginn, Buendia, Ramsey and Watkins.
The Red Devils wasted no time in stringing passes together, creating chances but failing to convert their creation a tale most united fans such as my self are getting sick of. Rashford tries a shot following a through ball from Bruno. The shot is deflected by Martinez. Eriksen tries then Sabitzer all failing to convert.
Aston Villa respond with Álex Moreno's shot of which Dea Gea was equal to the task, United had a lot of chances due to the Villans high line and United rapid attackers ( Sancho & Rashford).
The first half ended by a Bruno rebound prior to a Martinez save from Marcus Rashford shot. The second half persist on with Aston Villa seeking an equalizer. You definitely need nerves of steels to watch the last 10 minutes of the game as Aston villa fans felt robbed of the three points and united faithful sigh a relief of walking away with all three points and on the next.
here are the quotes from the manager's post-match interviews with MUTV, Sky Sports, BBC Sport, beIN Sports and from his press conference
We have to keep going from game to game but I think this is a brilliant week for us. Before this week, I would have been happy with a point at Spurs. Of course, when you see the game and you are 2-0 up, you are a bit disappointed. But with this win, it's a perfect week. So big credit to the team."
"We really felt that the fans were behind us, so we have to focus to be successful because that is what the fans expect. They have to rely on us so we will focus on that. I'm sure when we give performances like we do all season, the fans are behind us and there is a lot of energy. There's a really strong bond between the fans and the players."
We look from game to game and next we have Brighton so we need to work hard again. We need to show passion again and not worry about the table.
"We are totally in control [in the race for top four], it's all about us and it's in our hands."
---
---