TWS SKATECREW:: SKATEBOARDING SESH WITH TWS CREW #16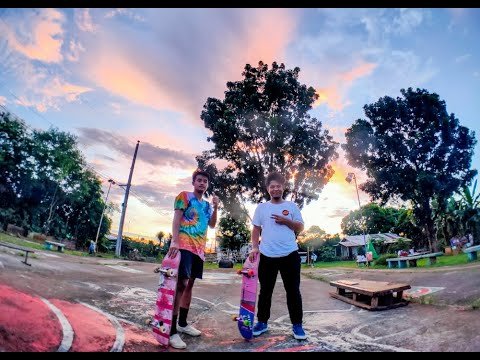 ---
September Skate Fever!! 🛹📲🎥🇵🇭
Featuring:
-𝗪𝗲𝗻𝗰𝘆 𝗣𝗮𝗱𝘂𝗿𝗮
-𝗝𝗼𝘀𝗵𝘂𝗮 𝗕𝗿𝗮𝗴𝗮𝗶𝘀
Additional Filming:
-𝗪𝗲𝗻𝗰𝘆 𝗣𝗮𝗱𝘂𝗿𝗮
Filmed & Edited By:
-Allan Larga
Yesterday September 22, 2021, we have an unplanned skateboarding sesh with my homies. We are lucky because we have a good day yesterday. After all, it's almost a month we've been experiencing the non-stopped rainy days so we can't able to skate outside. But yesterday we have a chance to skate again with my two homies Wency & Joshua we shredded every damn corner of our spot and I've been experimenting with a new filming style and angles. Some of my homies can't able to skate again because they are busy so we just only three to skate together. You can watch this video on my youtube and dtube channel.
---
Youtube Video:
---
Thanks for watching my video guys! and don't forget to like and subscribe for more videos!
---
P.S: I've been playing skateboarding since 2005 and start filming and editing in 2011. On the TWS skate video you'll find a random of tricks and behind skateboarding, we are not pro skaters we just skate for fun and I really love this.
---
"WE SKATE FOR FUN NOT FOR AGENDAS"
---
---
Thanks For Visiting My Article I appreciate Your Precious Time!
---
▶️ DTube
---
---