TWS Crew Topic: Backside FIVE-O(5-0) At Ledge By Danico Serbo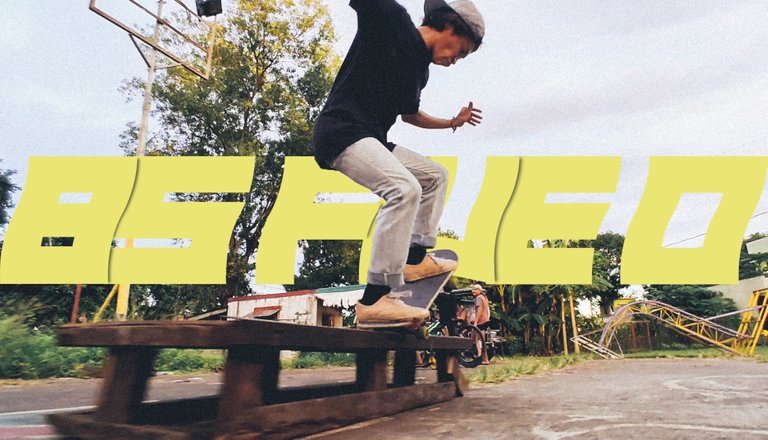 Here is my TWS Crew Topic of this week this trick is called Backside Five-0 or Backside Ollie 5-0. One of my crew named Danico Serbo a.k.a @tito.licious he did this trick look easier. You know if you want to learn a Backside Five-0 come to Danico because he is pretty good at it. Way back when I'm in shape I also can do the Backside Five-0 but when I stopped to skate for so many years my BS 5-0 is gone I wish I can do this trick again.
Not A Perfect Backside Five-O
As always before Danico got his Backside 5-0 he failed for a couple of tries and his the first failed of Danico's Backside 5-0. Every time Danico's doing a trick at the ledge he is so fast maybe that's why when he landed his 5-0 the board landed in the wrong direction instead of in an angle bar the board landed to the outside of the angle bar and Danico losing his balance.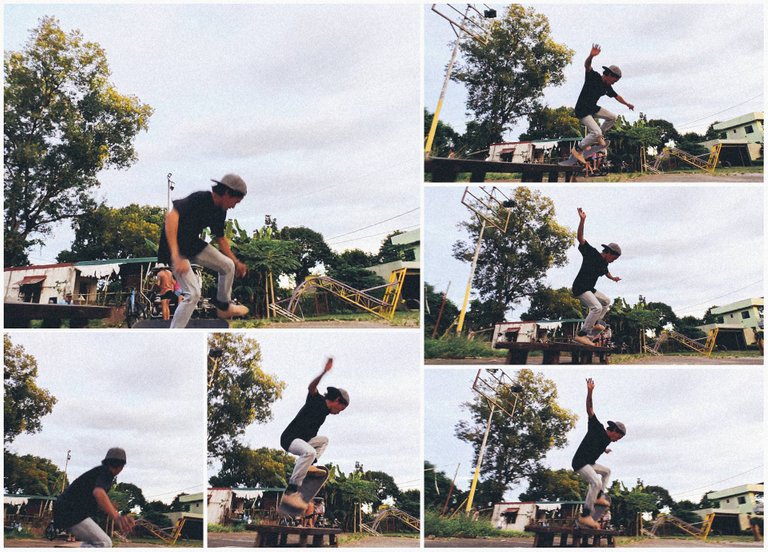 This is the second attempt of Danico to his Backside 5-0 and again he failed to get this trick. When you look at the image it has a ball that came out of nowhere maybe it's coming from those who played volleyball. Danico lost his balance and he slipped to the ground.
This is the second attempt of Danico to his Backside 5-0 same goes for the first and second failed Danico lost his balance that's why the board was unattached to his foot. The speed is there, the pop is there but when he landed the tail outside of the angle bar.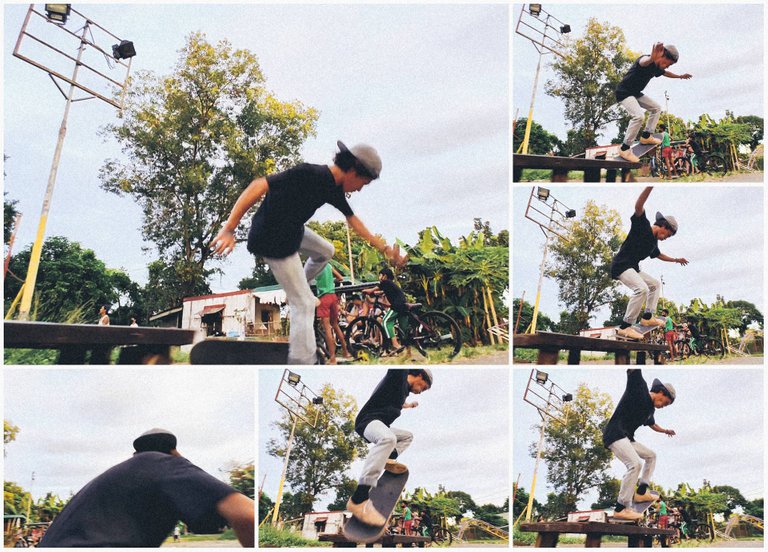 A Perfect Backside Five-0 By Danico
Finally, after a couple of tries and failed Danico got his Backside 5-0 with a smooth rollout. You know Danico has so much stylish Backside 5-0 he really knows how to lock this trick. When I get my Ollie 50-50 Grind again I try to perfect this trick hope I can get it again.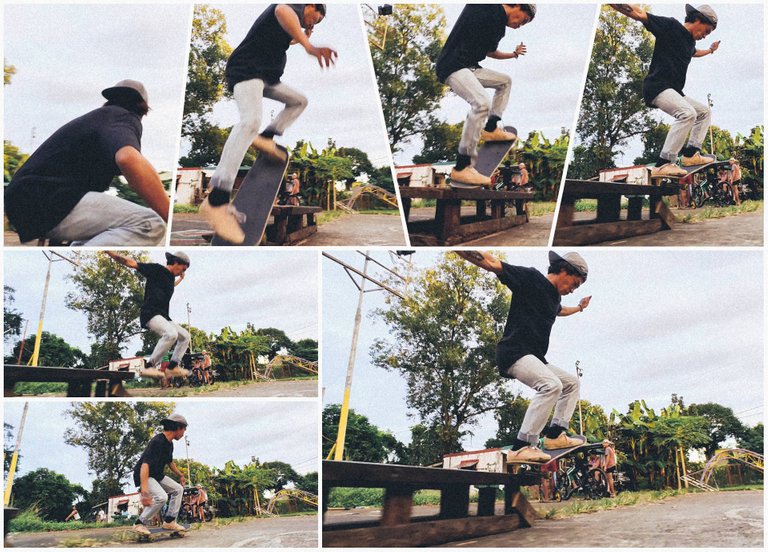 ---
P.S: I've been playing skateboarding since 2005 and started filming and editing in 2011. On the TWS skate video, you'll find a random of tricks and behind skateboarding, we are not pro skaters we just skate for fun and I really love this.
---
"WE SKATE FOR FUN NOT FOR AGENDAS"
---
---
Stay Safe, Skate Safe.
Thanks For Visiting My Article I appreciate Your Precious Time!
---
---