TWS Crew Topic: My Two Tricks In A Row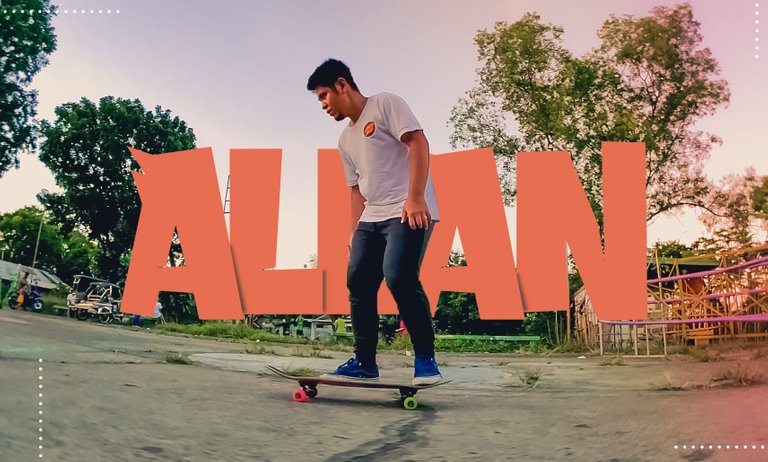 Welcome to another episode of "Two Tricks In A Row" this time it's me. This shoot was captured on my previous skate video I did two tricks in a row the Varial Flip & Caballerial or a 360 Nollie. But we called that trick before a Nollie Full Cab because my foot was on Nollie's position that's why we called a Nollie Full Cab. But it doesn't matter what is the real name of that trick the matter I have that trick lol. All the footage was captured by Danico Serbo a.k.a @tito.licous I'm just riding and doing tricks.
Not A Perfect Varial Flip
Even I'm done mastering the Varial Flip sometimes I failed a lot to do this trick maybe because every time I've been doing the Varial Flip I really like to pop my board so high. I really don't like doing a trick with no pop because I wanted to catch the board on air. Here is the first attempt of my Varial I bailed so hard because when I landed my board the board stand in a Primo position that's why I smacked to the ground.
On the second attempt of my Varial Flip I bailed again yeah you're right I'm not bailing once but twice. The reason why I bailed on this second attempt It because I landed my board in a 5-0 position the board slipped that's why I bailed on the ground.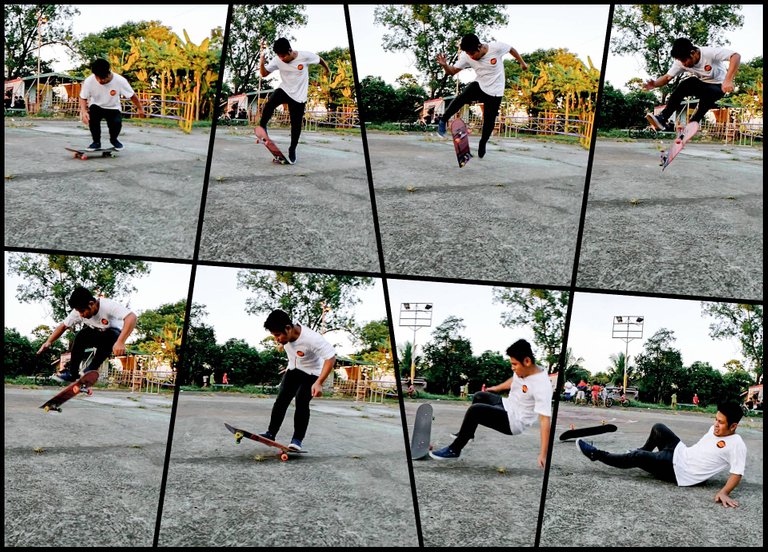 On the third attempt of my Varial Flip, I almost made it but unfortunately, when I landed on my board the board stuck, and my body tweak on the left side that's why I threw it away from my board.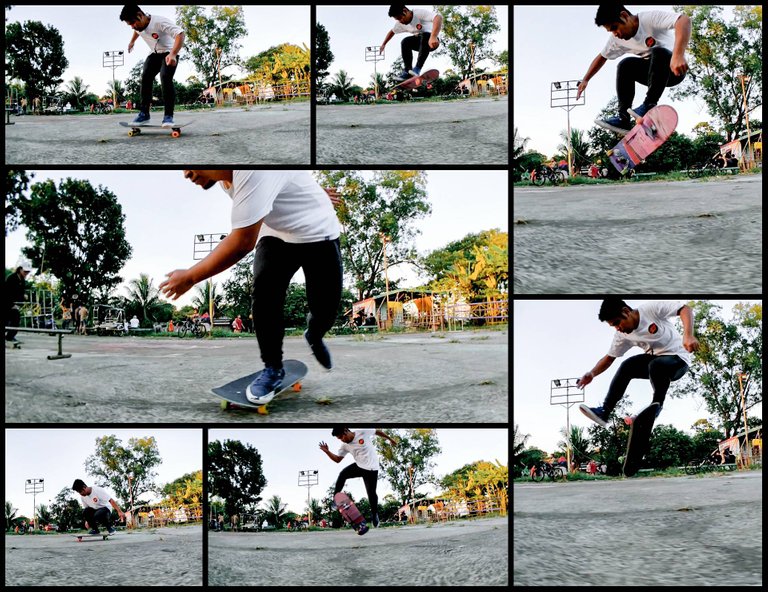 On the fourth attempt of my Varial Flip, I've almost bailed on the ground again but I was able to use my left hand immediately that's why I avoid to bailed again. I felt so good when I caught my Varial Flip on the highest position that's why I've always popped my board so high.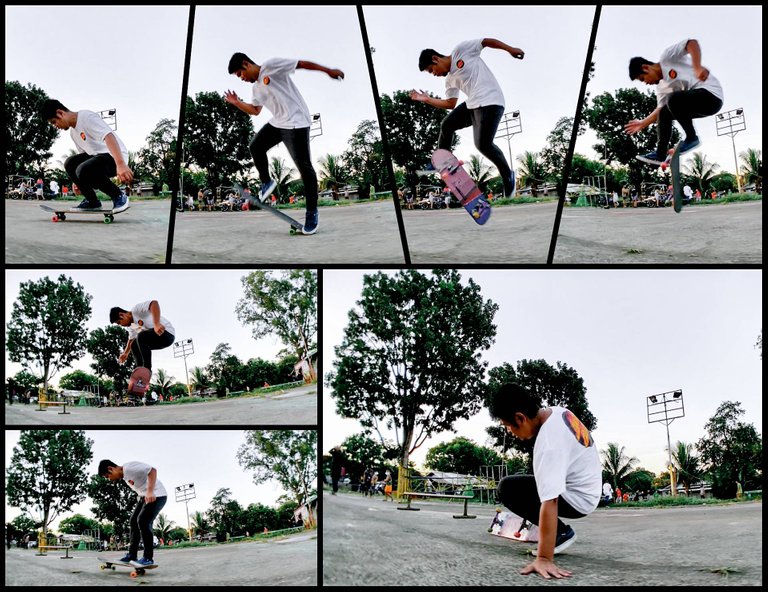 A Perfect Frontside Boardslide To Shuv-it Out and Heelflip Miguel
Finally, after a lot of tries, I made my "Two Tricks In A Row" the Varial Flip & 360 Nollie. I've never failed to do a 360 Nollie because that's is my favorite trick of 360 body rotation. My 360 Nollie doesn't have a pop I just rotate my body on a 360 degree with my board and I'm good at that. In my entire career of playing skateboarding, I've never experienced to caught a Tre Flip that's why I just mastered the Varial Flip. I can do the Varial Flip both flat and drop. I cut this shit here and see you on my next episode of "Two Tricks In A Row".
---
P.S: I've been playing skateboarding since 2005 and started filming and editing in 2011. On the TWS skate video, you'll find a random of tricks and behind skateboarding, we are not pro skaters we just skate for fun and I really love this.
---
"WE SKATE FOR FUN NOT FOR AGENDAS"
---
---
Stay Safe, Skate Safe.
Thanks For Visiting My Article I appreciate Your Precious Time!
---
---