Is A Treble Possible for Liverpool?
Liverpool FC is undoubtedly one of the most feared football clubs in England and Europe at large. No one will deny the fact that Jurgen Klopp has transformed Liverpool FC into a very formidable squad. In a space of 5 years, a lot of achievements have been made both domestically and continentally. Interestingly, it doesn't look like the quality will be dropping anytime soon.
---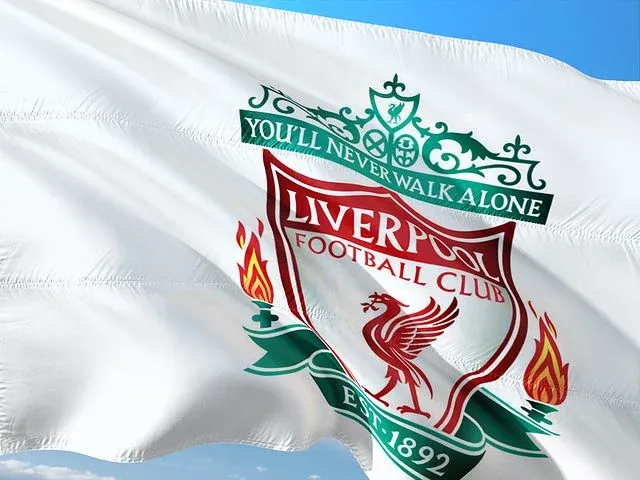 source
---
A few month ago, I made a post musing on the possibility of Liverpool FC winning either a domestic treble or continental treble in this 2021/2022 football season
---
However, not everyone saw the possibility of that happening whereas I see and I'm still hoping it happens. But if it doesn't, I'm confident they'll take home at least 2 trophies this season.
---
So far, Liverpool FC has already clinched the English Football League Cup also known as the Carabao Cup. In the English Premier League, the Reds are strong contenders although they sit in the second position below Manchester City. The gap between the two sides is a narrow and delicate one; just one point.
---
This means that it is quite easy for Liverpool FC to flip position with Manchester City. But for this to be possible, Liverpool FC must first be focused on winning all their remaining 7 games before even thinking of City dropping points. It will make no difference if City drops some points and Liverpool drops as well.
---
Hence, the most important thing for the Reds should be winning their games. I believe every one of the remaining games should be considered a final match and no underrating should be welcomed. Interestingly, we see that Jurgen Klopp and his men are still very focused on the league.
---
More so, the Reds have also progressed to one semi-final and one final. That is the UEFA Champions League semis and the English FA Cup final match. This is indeed a great achievement by the club and a thing of joy for every Reds fan. However, it will be extra impressive if the Reds can win more trophies this season.
---
Liverpool's Chances in the Remaining Competitions
---
English FA Cup: In a dramatic game against Manchester City at Wembley, Liverpool defeated Pep Guardiola's men to progress to the FA Cup final. The 3:2 win means that Liverpool will be taking on either Chelsea or Crystal Palace in the FA Cup final. Both teams have met thrice so far in this season. Twice in the EPL and both ended in a tie while the Reds won once. Chances are that both coaches could meet again in UEFA Champions League.
Will Liverpool FC lift the FA Cup? I can't say but I'm strongly rooting for the Reds!
---
UEFA Champions League: The 2022 edition of the biggest club tournament has progressed to the final-four stage. Here in this semi-final of the UEFA Champions League, we have Liverpool FC, Villarreal, Real Madrid, and Manchester City.
---
Liverpool will be taking on Villarreal FC while Manchester City will be battling for a spot in the finals with Real Madrid. It appears English teams are dominating this tournament. In the past 3 editions, we have seen EPL clubs succeeding massively in the competition. Kudos to them.
---
Getting to the third final since Jurgen Klopp took the stand means Villarreal FC must be defeated. However, winning in the semis isn't bread and butter but it is a possibility. Liverpool tends to have the quality to qualify for the finals. The squad is balanced and focused. The same applies to Villarreal FC. Eliminating Bayern Munich shows their level of energy to make history.
---
It's going to be an interesting showdown to watch. Nonetheless, I will bet on the Reds to win and qualify for the finals. I can't say they'll lift the trophy but it is very much possible. So, till then, we'll see who emerges champion. Hopefully, it will be the Reds!
---
English Premier League: Obviously, the most interesting league competition currently. Meanwhile, Manchester City is leading the race while Liverpool is a close second. The league is in a critical stage but Pep Guardiola looks like the favourite to lift the trophy. As you know, there is no certainty to that; Liverpool still stands a huge chance.
On the whole, we can only speculate and predict. We can only tell the outcome when every game has been played. However, my wish is that the Reds bag all of these trophies.
---
---
---