Mid-week EPL Round-Up: Liverpool and United maintain tempo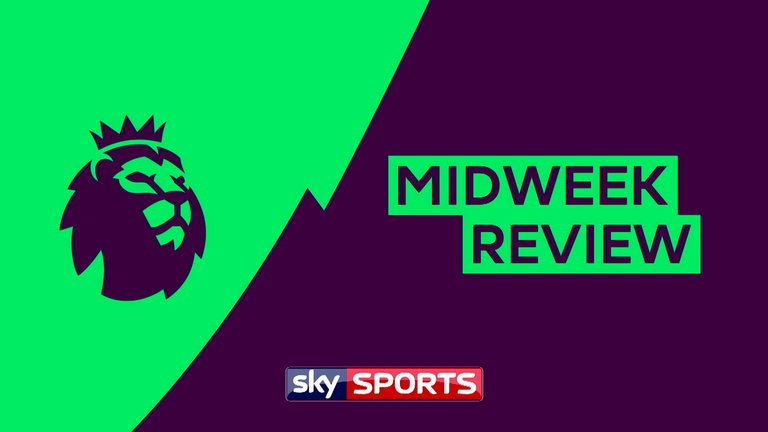 source
---
Mohammed Salah continues his fine scoring form. It looks like he's sure to win the highest goal scorer in the English Premier League this season. I know you may say it's too early to start talking about winning the golden boot. But I just can't help speaking into the future. I mean Mohammed Salah is just too good at the moment.
When he performs and delivers like this, it makes me want to get upset when I recall his ranking in the just concluded Ballon d'Or. But that's a story for another. Let the past be in the past. Personally, I think Salah has what it takes to be awarded the world best player some day.
In the English Premier League, it happened that there were some mid-week clashes. Liverpool faced a very close and dear rival - Everton. Well, it didn't end well for Rafael Benitez's men as they were thrashed with a 4:1. The match saw Mohammed Salah scoring a brace, Henderson and Diogo Jota both scored one goal each. Salah now has 14 goals in the premier and he is the highest goal scorer so far.
On the other hand, both Chelsea, Manchester City and Manchester United won in their outings. Steven Gerrard had his first lose after Pep Guardiola's men narrowly escaped in 2:1 victory. Chelsea too had a tough night with Watford but things turned out well for the league leaders.
This is to keeping their Premier League title race alive and making the league highly competitive as well. Manchester United interestingly had a dramatic win where they defeated Arteta's men in a scoreline of 3:2. Christiano Ronaldo who scored a brace has taken his all-time goals tally to 802 goals. Kudos to the 36 year old.
On the other hand, Micheal Carrick seem to be doing well as the interim coach. Ever since he took over, The Red Devils have been winning. But it's too early to begin singing his songs because he's barely been on that hot seat. Let's just watch and see how it turns out to be for him. United is currently sitting at number 7 with 21 points.
---
Who will win the 2022 League
Christmas is already here but no one is clearly topping the league. Unlike other Christmas, by now there's usually a clearly gap on the table. However, Chelsea who is top of the table is only leading with a one point margin. Chelsea has 33 points, followed by Manchester City with 32 and then Liverpool with 31.
At this point, winning is the only option for these guys because a draw or a lose will result in you drop two places down the table. If you ask who will win this league, truth is, I can't really predict because it's not yet clear.
But I do know that Chelsea FC won't win. It's now between Manchester City and Liverpool FC. But these are just speculations, we can only know the winner when the gets closer to being completed. It's then left for players and coaches to keep building their team and ensuring that they maintain the winning mindset.
---
---