The Game of Draughts and Ludo
Today, I'll be discussing some indoor sports I recently engaged in as well as sharing some of the rules of the game. The games in question are "draught" and "ludo." These two happen to be my favourite indoor games alongside the word game, scrabble. While the game of ludo is more of luck than critical thinking, the game of draught requires a level of high critical thinking and calculations.
---
One has to be very smart and calculative to be a winner in the draught. The reason is that every step taken matters a great deal. If you keep moving your tiles randomly then be ready to be eaten up. So, luck doesn't work with draught whereas, with ludo, 80% is luck. It is so because you can never control what numbers the dice will give upon tossing.
---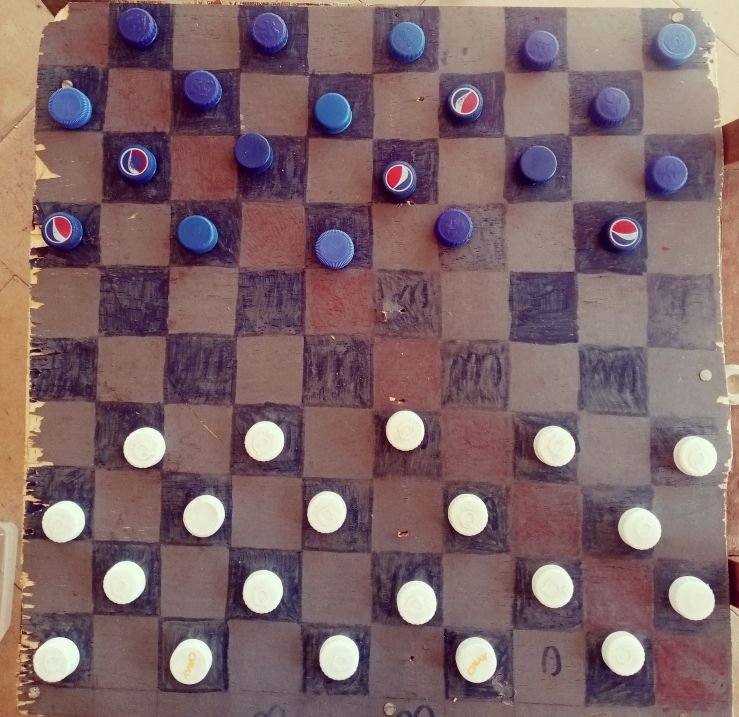 ---
So, after a hectic day, a friend invited me to the draught board. Before we began to play, he told me how he was going to thrash me. I didn't say much because I've never watched him play. I just needed to play with him once to ascertain his technique. After the first round which I won, I discovered that he was always playing without a game plan. We went on to play 7 rounds and I won all 7. It was a flawless victory for me. Till a rematch, I remain the champ!
---
What Do You Know About Draught?
According to Wikipedia, draughts is a group of strategy board games for two players which involve diagonal moves of uniform game pieces and mandatory captures by jumping over opponent pieces. Also to note is that the name "draught" was coined from the verb "to draw" or "to move" as the nature of the game is.
---
It is a board game and mind sport with the skills required being strategy and tactics. Without a strategy, winning might be a hard task. Still to add is that, in the game of draught, it's either a winner emerges or it is a draw.
More so, the image above is a locally designed draught board. Meanwhile, the most popular forms of draughts are the English draughts, Russian draughts, Turkish draughts, Canadian draughts, Singaporean/ Malaysian draughts, and International draughts.
The English draughts is played on an 8×8 checkerboard. Both the Russian draughts and Turkish draughts are played on an 8x8 board. While the International draughts is played on a 10×10 board. Other variants like the Canadian and Singaporean/Malaysian draughts are played on a 12×12 board.
---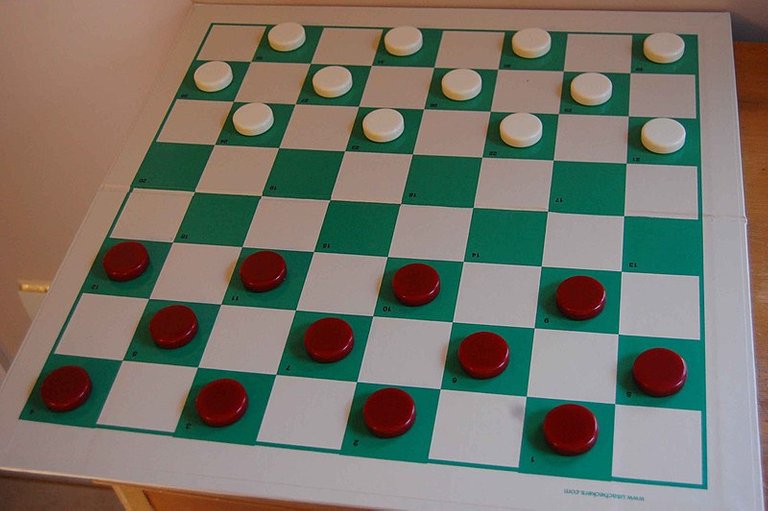 source
---
Noteworthy is that draught can only be played by two opponents on opposite sides of the game board. There are usually two colours of the pieces could be black and white. One player has the dark pieces (usually black); the other has the light pieces (usually white or blue). Also, these two players get to alternate turns. A player can not move an opponent's pieces.
---
The Ludo Game
---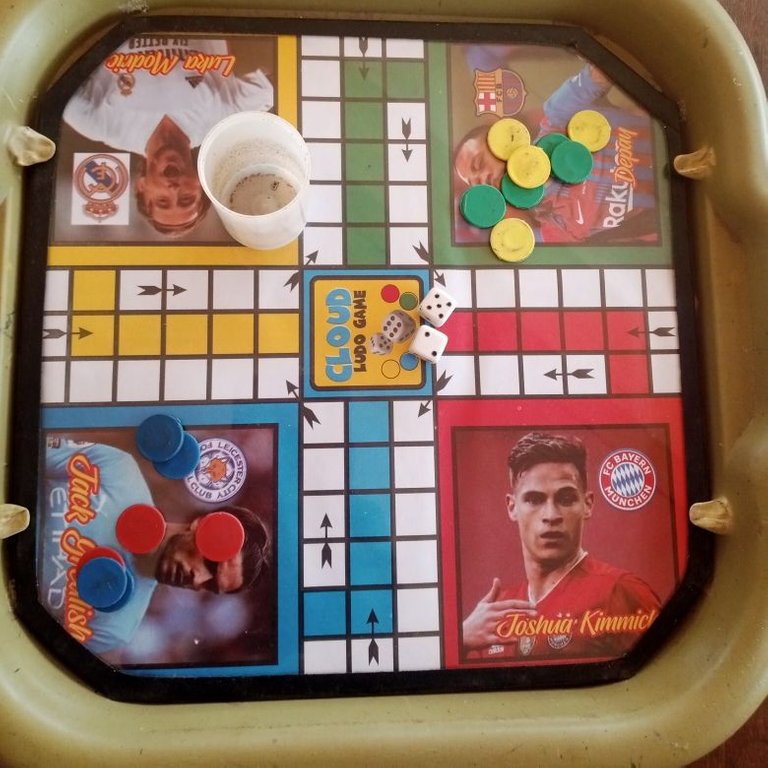 Speaking of Ludo, it's a very interesting board, race, and dice game. As aforementioned, it is mostly based on probability or luck. However, to win in the game of Ludo, a player must have a smart playing strategy and tactics. Also, a player should be skillful in counting the outcome of the dice tossed.
Overall, Ludo is a strategy board game that can be played by either two, three, and/or four players. The game involves players racing their four tokens from start to finish according to the rolls of the dice.
---
Take note, like other cross and circle games, Ludo is derived from the Indian game Pachisi.
---
Both the draught and Ludo have distinct rules and concepts that I'll discuss in a follow-up post.
For now, let's know which you prefer and can play among the two.
---
---
---