The Successes of a Legendary Football Manager - Sir Alex Ferguson

Records are one of the ways we get to remember great achievements made by iconic sportsmen. It doesn't matter how long they retired, their records keep them present in the sport. On the other hand, these records also show people who performed badly during their active days in the sport. Again, I'll be highlighting some records and history made by a legendary football manager in the English Premier League - Sir Alex Ferguson.
---
I don't think Manchester United will ever forget the glory this manager brought to the team and the joy he brought to the fans. He is by far the most successful manager at Old Trafford and in the English Football League at large. In fact, ever since his departure, Manchester United haven't tasted the glory the had during his reign. We have seen the club suffering because of poor coaching.
---
Let's begin by pointing out the EPL manager who had the Most Premier League winners' medal. It's no other than our legendary Sir Alex Ferguson. The longest-serving Manchester United boss adorned his neck with 13 EPL medals. This is so far the highest trophies a manager has won in the English Premier League.
---
All of these medals he won with Manchester United and in the following seasons; 1992/ 1993, 1993/ 1994, 1995/ 1996, 1996/ 1997, 1998/ 1999, 1999/ 2000, 2000/ 2001, 2002/ 2003, 2006/ 2007, 2007/ 2008, 2008/ 2009, 2010/ 2011 and 2012/ 2013. What a remarkable feat!
---
Also, Sir Alex Ferguson is the holder of the Most Manager of the Season awards. He won
11 of this award with Manchester United in the following seasons; 1993/94, 1995/96, 1996/97, 1998/99, 1999/00, 2002/03, 2006/07, 2007/08, 2008/09, 2010/11 and 2012/13.
---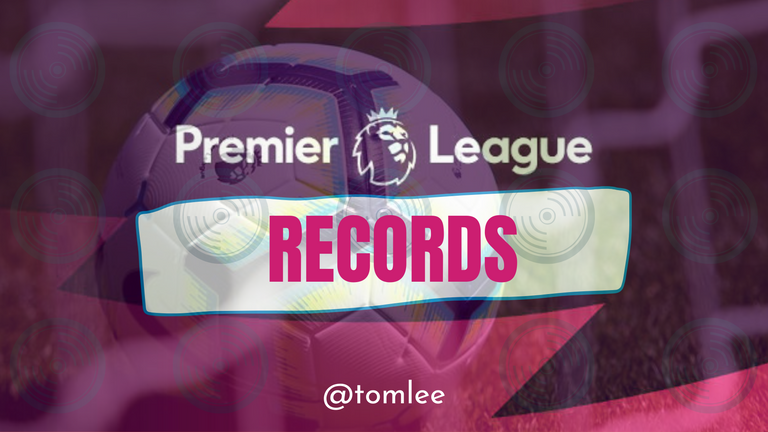 ---
Speaking of the coach with the Most Manager of the Month awards, we still have it to be Sir Alex Ferguson. He won 27 manager of the months award while still in active duty with Manchester United. Below are the months/years he bagged those awards - August 1993, October 1994, February 1996, March 1996, February 1997, October 1997, January 1999, April 1999, August 1999, March 2000, April 2000, February 2001, April 2003, December 2003, February 2005, March 2006, August 2006, October 2006, February 2007, January 2008, March 2008, January 2009, April 2009, September 2009, January 2011, August 2011, and October 2012.
---
During his managerial days, Sir Alex Ferguson won 410 Premier League games between the 1992/1993 and 2012/ 2013 season. This is so far, the most Premier League wins a manager has ever had in the league. 410. Consequently, he did set the record of being the manager with the most Premier League points of 1,752.
---
Furthermore, Sir Alexander Chapman Ferguson is a retired Scottish football manager and player. He is mostly known for his managing career at Manchester United from 1986 to 2013. Many regard him as the greatest football manager of all time. Reportedly Sir Alex Ferguson has won more trophies than any other football manager in the history of football.
---
On the whole, Sir Alex spent 26 years with Manchester United. He won a total of 38 trophies, including 13 Premier League titles, 5 FA Cups, and 2 UEFA Champions League titles.
---
---