RABONA // ARE YOU READY FOR SEASON 73
Greeting everyone .
How are you? I hope you have a great day today that better than yesterday.


Source
SEASON 72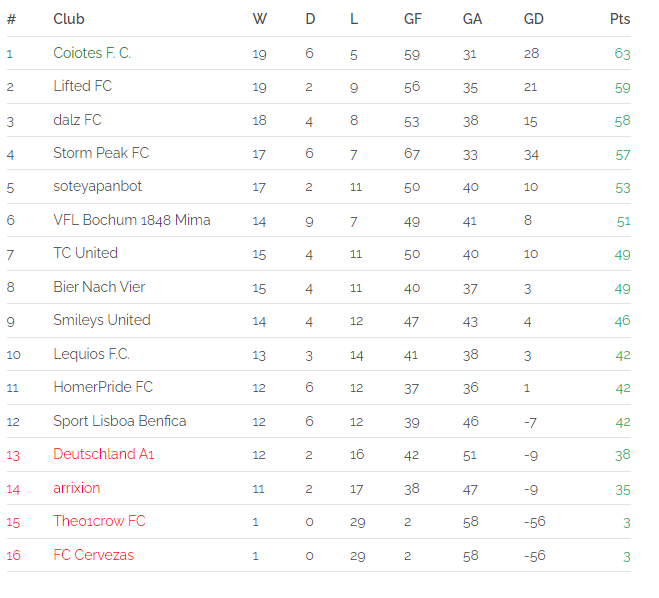 Season 72 has finish , i am glad that i didnt drop to league 3 . I just manage to stay on ranking 11 with 12 win , 6 draw and lost 12 . Losing is hard part in this game but i learning that the hardest part is dropping the league. Dropping league means i ll lose my some of my fans and my next season reward will low.
To fight and become number 1 in league 2 to reach league is still impossible with me because i dont have much RBN to pay my player . But i manage to reach league 1 , i have some good player which i have freeze for NFT and i plan to unfreeze it for that season . I put that NFT in purpose to use it if i manage to enter the 1st league .
THE BEST STRIKER OF HOMER PRIDE FC


Source
Ruben Aguilar is the best striker for HOMER PRIDE FC so far . It has been freeze in NFT and put in sales for 199,999,999 RBN in case there is someone interested to buy him.
Well , the purpose i put it on sales so the team has financial supply to make better team to fight for next league ,because even i used it as my main player now , i still dont have enough RBN to pay him at 71,869 RBN .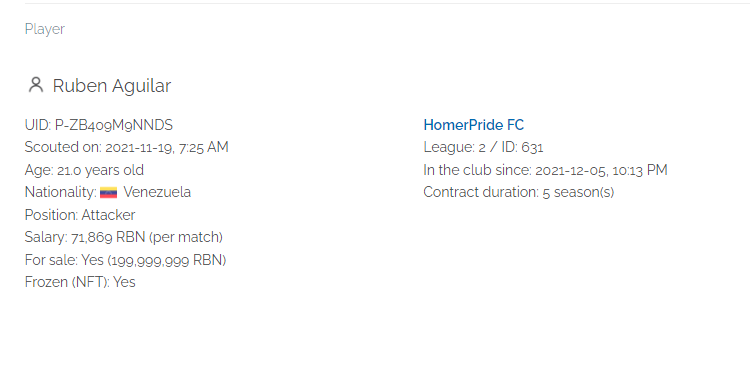 His overall strength is at 94 . With good pass (stat 10) , dribbling (stat 98) and shoting (stat at 98) , he is no doubt a good forward. The only thing is he not good on heading the ball.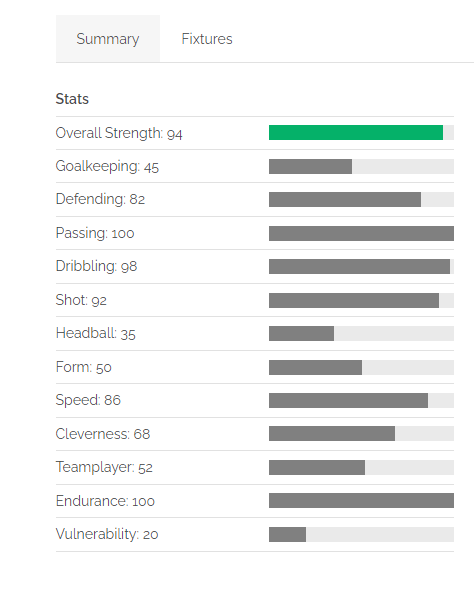 SEASON 73
The new season is coming . In this season i still try to increasing my financial budget. I upgrading my shop capacity so i can get more income for selling FAN SHIRT and SCARFT .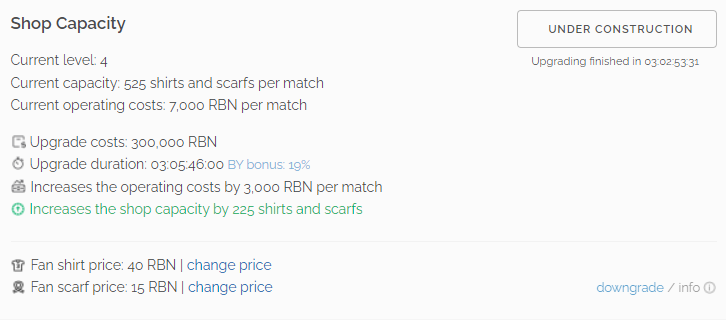 I hope this season i get a little bit more RBN so i can scout or buy existing good player to fight for the 1st league .
---
---