RABONA SEASON 75 IS ALREADY STAT . GOOD LUCK EVERYONE !!
Good Morning Everyone !!


Source
WHO PLAY RABONA ?
If you like football , gaming , hive or solving solution , you should play RABONA. Basically RABONA is a game where you manage your whole football club team and trying to win the league . It is not just put your team on their position according their stat but also you have to manage all the expenses including wages to your team , building your facilities, do the management , scout new player , promotion and food or merchandise sales for your team , and there is a lot of small minor things that you have manage , for example dealing or discussion wages for your team if you want to hired them for next season.
Some game call this type of game the FOOTBALL MANAGER but the game is launching based or HIVE BLOCKCHAIN where you actually can PLAY2ERAN in RABONA .
If you interest to join , you can use my link invitation for joining the game :
https://rabona.io?ref=tommyl33
Last season is not that good and not that bad , I was at ranking 11 and still i feel lucky that i didnt being drop down to league 3 . I still cant fight the higher rank because i dont have good player to give a good fight to them due my team budget is still low . My target now is not to winning the league 2 because i know if i really want to fight rank , i need more luck and money to be spend for team .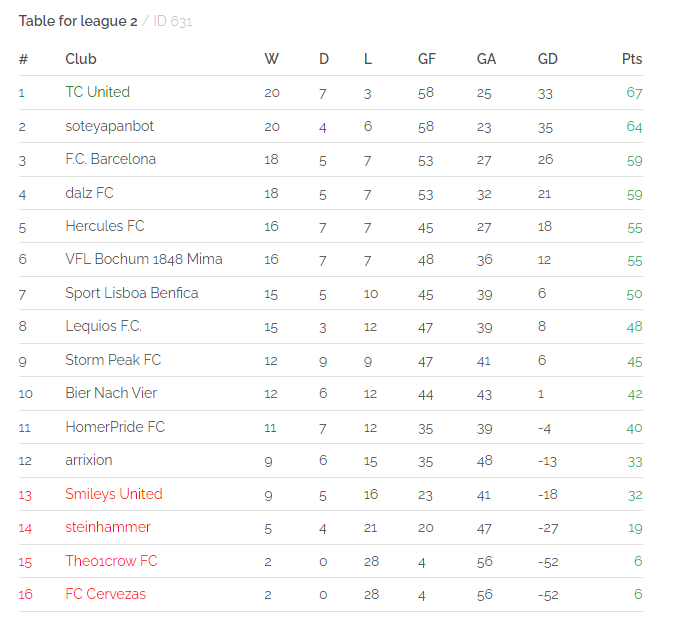 STRATEGY FOR THIS SEASON
I hope i ll keep continue to stay at league 2 , and in same time farm RBN to be spend for good player in future. Right now , i upgrading my CAR PARK and HOTEL because most of money will come from ticketing . But , i know the attendance will drop because i dont good CAR PARK and HOTEL facilities.
Both facilities being expected done by end of this season.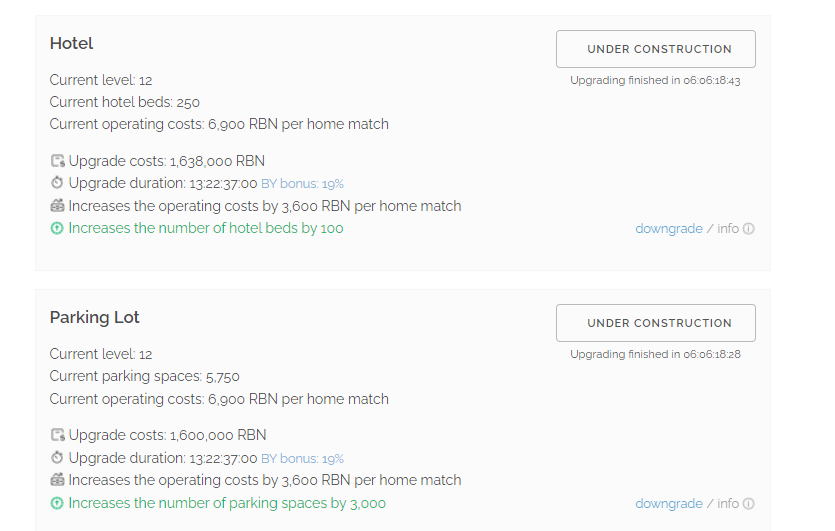 In the same time i also upgrading my building yard so i can build the other facilities with bonus duration. I plan to keep continue building HOTEL and PARKING LOT to attract more fans to our stadium.

Season 75 has started
A you ready for season 75?
My team is not that good , most of higher skill player has leave the team because i dont have enough RBN to rehired them. I hope this season will give more fans that come to watch the game and buy the merchandise so i can have more RBN this season.
JACEK PIOTROWSKI is still injured and has to skip few games in this early .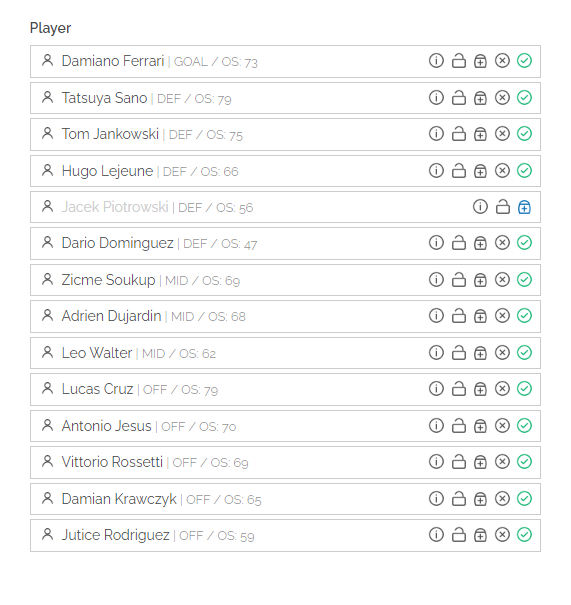 In this season , i ll try to scout some good defenders with good defending stat. I havent meet any good defenders for a while, Tatsuya Sano basically a mid fielder when i scout him . But i change him to defender since he has good defending stat but he still terrible on passing , this make him hard to give chance for our team to get good long pass from him.
By the way , TATUSYA SANO is available for sales . If you interested please buy him so i can use the money to invest in something else for developing tht team.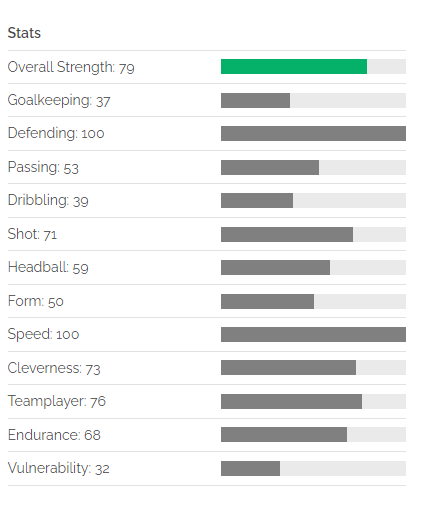 HOMER PRIDE IS RECRUITING THE DEFENDER
If you good on defending ball in front our goal post , please give me a call so i can send my scout to scouting your skill. ;).
JOINING THE RABONA CLAN
I already join the clan , come play RABONA and join our community so you can get good curation trail on your post.

---
---